Listen to M.E.S.H.'s new LP Hesaitix, an alien club epic
The Berlin experimentalist "wanted to follow rhythmic ideas into strange territories."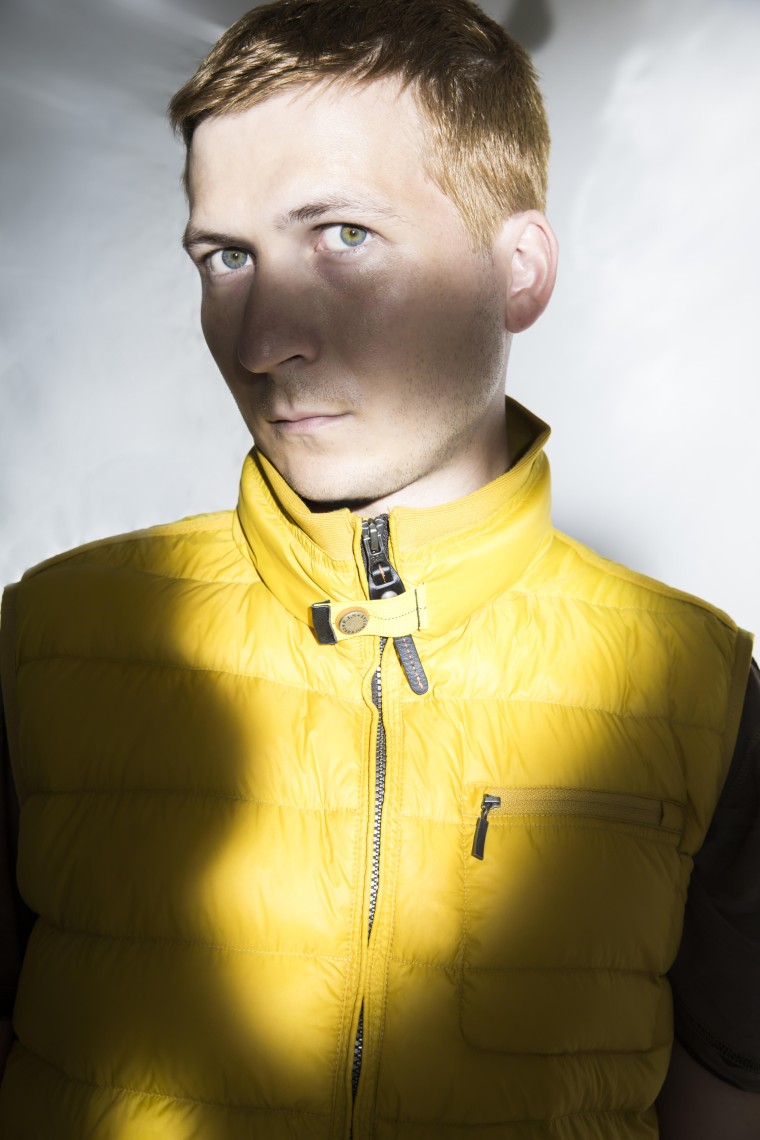 James Whipple, a.k.a. M.E.S.H., is fond of exploring philosophical and sonic contradictions in his music. When he released his science fantasy-indebted debut LP Piteous Gate on PAN in 2015, he explained to The FADER how his wild, shape-shifting productions embraced an interplay between egotistical sincerity and humor.
Today, he shares that album's follow-up, the bristling Hesaitix. Described in its press release as an exercise in "sonic world-building," this record is one that pitches tension against meditation, lulling you into a false sense of security only to then flash a too-bright searchlight in your face. Spiky, recoiling percussion runs headlong into ambient soundscapes, making it a reflective, and occasionally manic listen. In an email exchange with The FADER, Whipple explained how nightlife and club spaces influenced the shape of the new tracks, and how a field recording from Standing Rock made it into the music.
Why did you title this album Hesaitix?
Hesaitix is almost an anagram of "cathexis." A cathexis, in psychoanalysis, is a concentration of psychic energy.
Is there an over-arching concept or narrative behind this record?
No. But there's an agenda maybe, to locate what is alien or illegible, and ask it to speak. I wanted to follow rhythmic ideas into strange territories, and try to build something from them and not just point at the pieces. I've been situated between being a producer making club music, a DJ, and an "experimental artist." This creates a lot of misconceptions, no matter where I play and how, and also some really boring conversations and false binaries. On Hesaitix I wanted to gather up all the energy and feelings of this music and find some kind of emerging coherence to it all. In a way it simply means bringing it back to the club.
In what ways did you challenge yourself as a musician in making this record?
It's been important to me in the last year or so to re-connect my music with the bodily and energetic, and from there the social — almost like I had to re-build the musicality of it based on exploded fragments from the past. I think nightlife and the sometimes radical conviviality that comes with it is really fragile, so I want to attack the aesthetic norms and hierarchies that ruin it, while also keeping space open for the free and ecstatic and funny. I want to embody this energy in the form of the music itself and the way I choose to operate in the world, rather than trying to validate conservative or simply dull music with righteous posturing.
Which track on the album is most personal to you?
The last track, "Ihnaemiauimx," was written a few years ago to accompany a drone video of a friend's wedding. I think it captures a feeling of empathy.
On track nine, "Signal Ride Drum," I used a few seconds of sound from a video my mom posted on Facebook while at Standing Rock last year. You can hear some chanting and some offroad vehicles. In the drums of this song I tried to write them to sound like a horse galloping at full speed all night long.