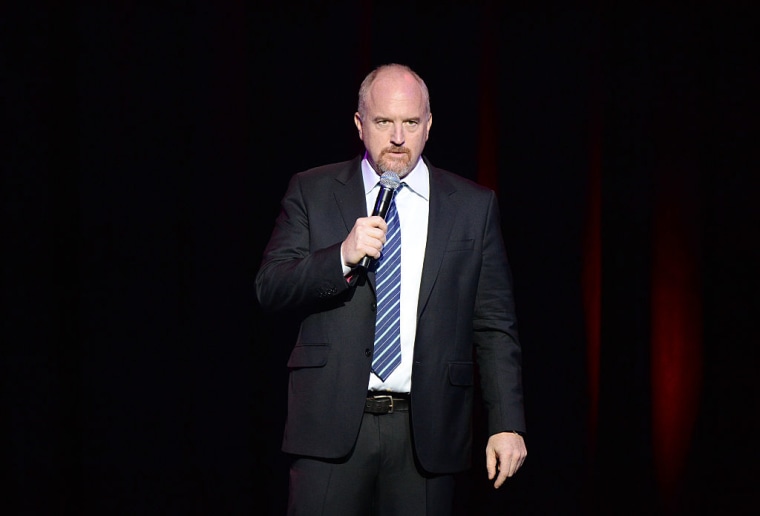 In a New York Times report, published on Thursday, five women have come forward to detail experiences with Louis C.K where he masturbated in front of them or over the phone without their consent.
Dana Min Goodman and Julia Wolov, a comedy duo, told New York Times that Louis C.K. invited them to his room after their show in Aspen, Colorado in 2002. In the room, they said, the comedian asked them if he could take out his penis. "He proceeded to take all of his clothes off, and get completely naked, and started masturbating," Goodman said.
In 2003, Abby Schachner called Louis C.K. to invite him to one of her shows, and she said she could hear him masturbating on the other line as they spoke. Comedian Rebecca Corry told The New York Times that Louis C.K. asked her if he could masturbate in front of her in 2005 and she declined.
Another woman spoke to New York Times anonymously "because she has not been publicly linked to the incident with Louis C.K., also has disturbing memories about an incident with the comedian." She said that, while she was working on The Chris Rock Show in the late '90s, where Louis C.K. was a writer and producer, he asked her if he could masturbate in front of her repeatedly.
Louis C.K. has often joked about masturbation in his acts and his recent film, I Love You, Daddy, features scenes where a character pretends to masturbate in front of other characters. The premiere of the film, scheduled to take place on Thursday, has been cancelled, as has Louis C.K.'s scheduled appearance on The Late Show With Stephen Colbert.
Read the full New York Times report here.