The judge in Meek Mill's case allegedly allowed him to do business with a convicted felon
The FBI is reportedly investigating Judge Genece Brinkley's relationship to Philadelphia music industry figure Charlie Mack, while Meek Mill's legal team has officially moved to remove Brinkley from the case.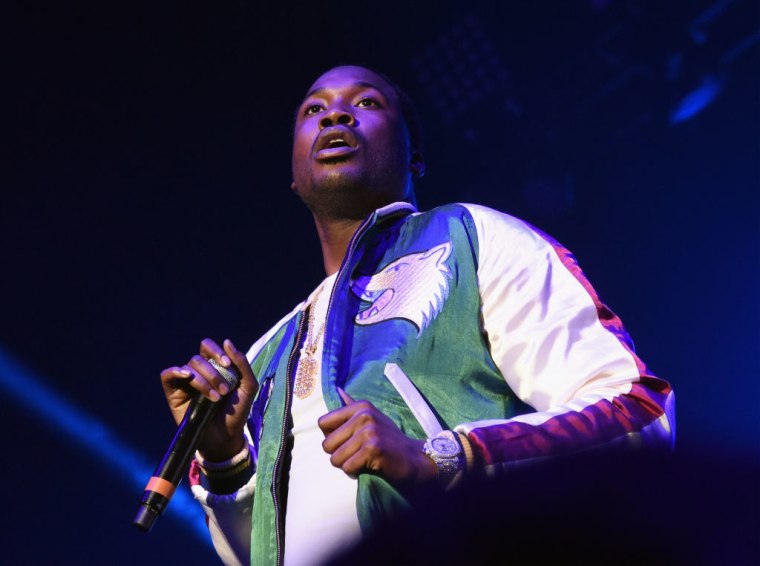 On Monday night, Page Six reported that the FBI had launched an investigation into the conduct of Judge Genece Brinkley, the judge who originally sentenced Meek Mill in his 2008 drug and gun possession case and recently sentenced the rapper to two to four years in prison for probation violations.
The primary focus of the FBI's investigation, according to Page Six, is Judge Brinkley's relationship to Charles Alston, also known as Charlie Mack, a Philadelphia music figure and Meek Mill's former manager. In a recent conversation with The FADER, Meek Mill's lawyer Joe Tacopina suggested that Brinkley had a personal connection to Mack. Now, in a motion to recuse Brinkley from the case filed by Meek Mill's lawyers on Tuesday and obtained by The FADER, the rapper's legal team is claiming that Brinkley violated protocol by encouraging Meek Mill to leave Roc Nation and encouraging him to return to his former manager
In the motion for recusal, Meek Mill's lawyers write that Judge Brinkley "assumed a non-judicial, essentially prosecutorial role in the revocation process." Attached transcripts of court proceedings point to a January 2014 conversation between Gary Silver, Meek Mill's lawyer at the time, the prosecutor Noel DeSantis, and Brinkley in which the three parties are discussing the terms of the rapper's probation:
THE COURT: "Okay. The other thing that was raised that I have to address is this issue about him signing parole papers, probation papers that he's not going to be around convicted felons ... and the rules of probation state he can't be around convicted felons."
DeSantis: "Your Honor, [Meek]'s not supposed to be around anyone who is under supervision and be around known felons. Your Honor made an exception back in the day with the management to Mr. Mac. That was the only exception that you made."
Another exhibit in the motion for recusal includes a portion of the transcript from Meek Mill's February 5, 2016 hearing for violating probation, during which he was sentenced to 90 days of house arrest. Nicki Minaj, real name Onika Maraj, was present during the hearing, and Tacopina told The FADER that Brinkley invited both Meek Mill and Nicki Minaj back into her chambers, where she allegedly asked Meek Mill to remake a Boyz II Men song and shout her out by name. The motion says that "Mr. Williams and Ms. Maraj can testify, if a hearing is required."
THE COURT: What I would like to do is since Ms. Minaj indicated that she is going to help, are you still willing to help?
NICKI MINAJ: Yes.
THE COURT: I want to see you and Mr. Williams in the back. Thank you.
A representative for Meek Mill was not immediately available for comment.