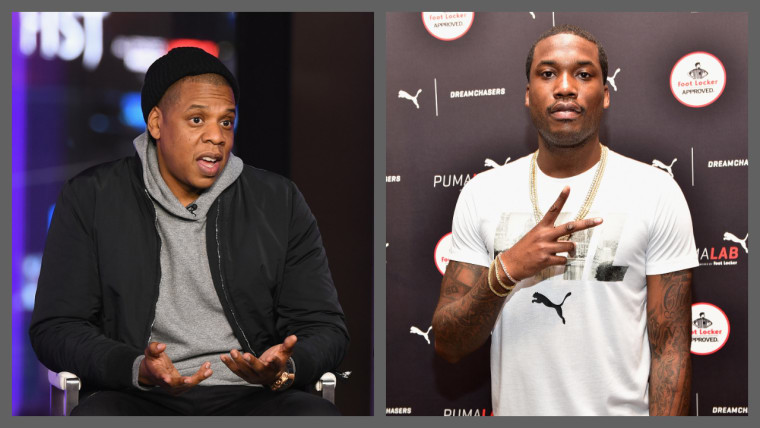 JAY-Z has taken his continued support for Meek Mill to the pages of the New York Times. In a piece published on Friday morning, the rapper outlined the reasons he feels that Meek's recent jail sentence was unjust and called for reform to the criminal justice system in the U.S.
The piece centers its attention on the way probation works, with JAY-Z arguing that "For about a decade, he [Meek]'s been stalked by a system that considers the slightest infraction a justification for locking him back inside." It is a system, Jay added, that "entraps and harasses hundreds of thousands of black people every day."
JAY-Z, whose Roc Nation manages Meek, ended his op-ed by pointing readers in the direction of racial-justice organization Color of Change, which is working with people in Philadelphia to convince the courts to treat people on parole or probation more fairly. "Probation is a trap and we must fight for Meek and everyone else unjustly sent to prison," Jay wrote.
Earlier this week Meek Mill filed a motion seeking release from his two to four year prison sentence and the immediate termination of his probation. The rapper is also requesting the recusal of Judge Genece Brinkley, who sentenced him for probation violations and is reportedly being investigated by the FBI.