How Kelis came up with some of her most awe-inspiring hair moments
Trusted hairstylist Anthony Dickey on Kelis's creative genius.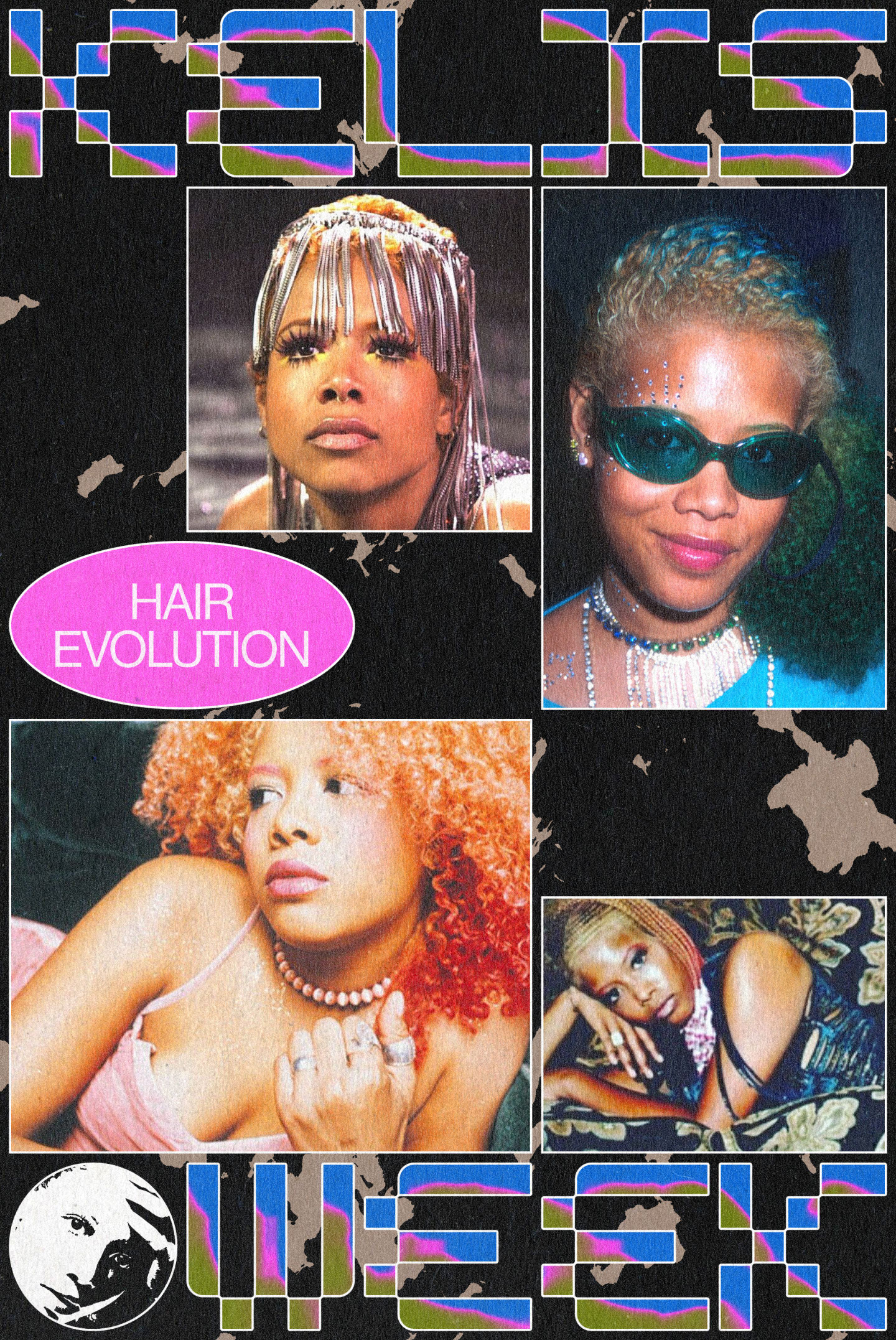 Kelis's hairstyles have been a distinct testament to her evolution. When she first raged onto the scene with the ombré blonde to pink fro that she rocked in the video for her debut single "Caught Out There," she made it clear that she was in her own lane. Around that same time, two decades before Tumblr had everyone and their grandmother giving their hair the colors of the rainbow, she experimented with other vibrant hues too — blues and greens, some of which she dyed herself.
When she chopped it all off a few years later, her short hair marked a matured Kelis, but she was still gutsy with her edgy bangs and fire-colored cut. From intricate braids to bad-ass mullets, her embrace of change and versatility has inspired looks across the culture. We spoke to Kelis's former hairstylist Anthony Dickey about creating so many of those iconic hair-dos that have gone down in history.

DICKEY: Kelis Was Here was my first album [working] with Kelis. We went on to do Flesh Tone and that whole [silvery] style for that album. Prior to that we'd done British Vogue and GQ fashion magazines together. Then we met up again on Nas' [2004] "Bridging the Gap" video, where he collaborated with his dad. I did the wigs for that and then she hired me to do Kelis Was Here, which was that infamous haircut that happened on the video shoot for "Bossy."
My career began in 1985 and prior to Kelis, I was shooting editorial, and editorial stylists have to do looks at a moment's notice. [On the "Bossy" set,] we were in between shots and we knew and planned that the next shot was going to take some time because we were going to create this new look. We went into the bathroom, locked the door, and created that haircut. It was supposed to be a chin length bob that was high in the back that we both came up with together. It was a collaborative effort that took about an hour and a half. Look at the video and you can see how excited she is about it. She's thrashing her hair around. She was comfortable and it made me really happy because if it didn't work, it'd ruin the vibe.
So when she did that cut, she was moving into a new album and [becoming] a new person. She wanted to cut her hair before that was the style people were wearing at that time. For her 2006 video for "Little Star," she was supposed to be ready and on set at 5 o'clock and at 3 o'clock she decided she wanted to bleach her hair platinum. It took six hours to do but with bleach we had to keep reapplying, especially with her hair because we were lifting off black. You can't leave it on. Then later, the platinum turned into silver. These colors and styles are always things she comes up with at the very last minute, but it's to see how far that creativity can go. She was absolutely aware of people biting off her style.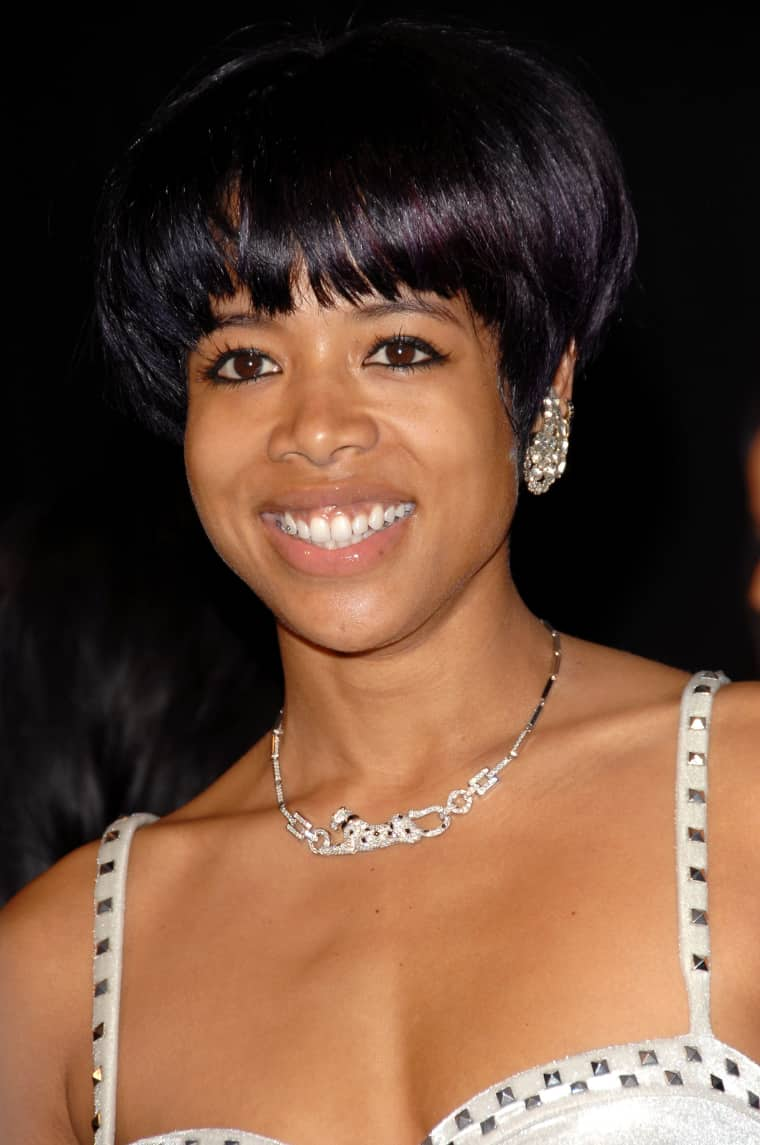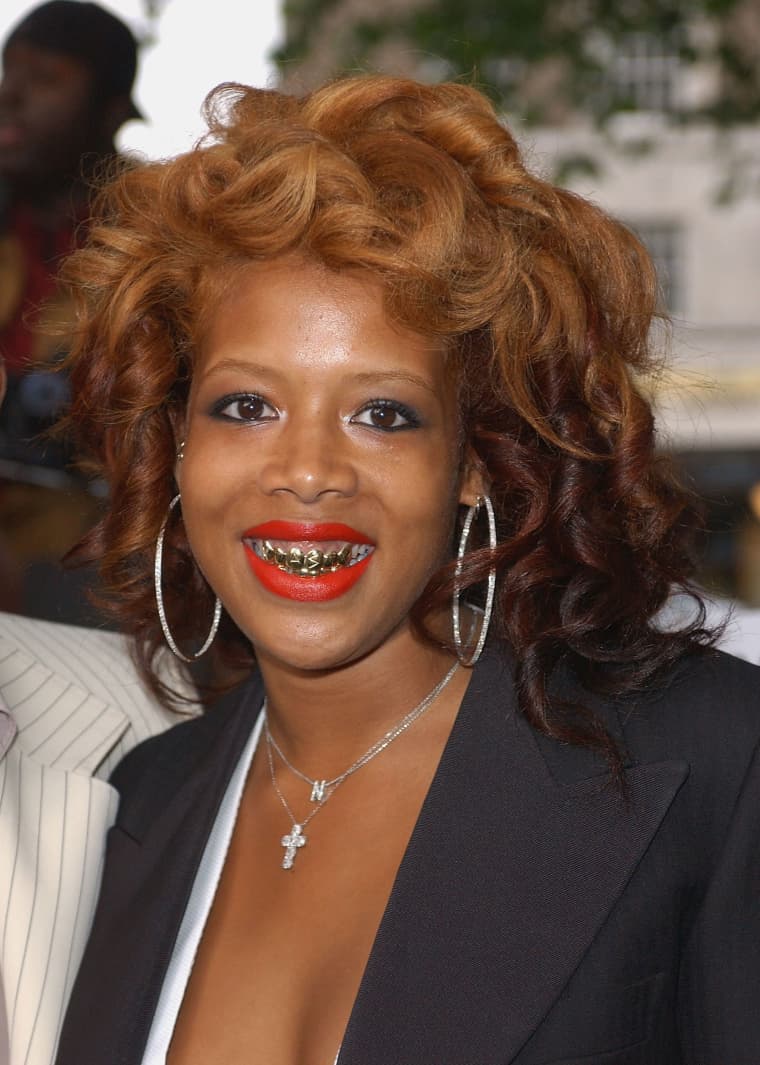 For the cover of the Flesh Tone album, it was silver hair and then we added hair. Then it was fingerwaves and that can was one of the most creative and fly looks that she's ever done. All of Flesh Tone was a dream that she had when she was pregnant. There was a lot of dreaming happening. She told me to a T what she saw for her hair. These were all very specific and fulfilling her idea of the image. Kelis is very much a part of her style. And she's also a secret at-home hair dresser. She will cut and color her own hair in her bathroom; she does it in the mirror by herself.
Every hairstyle that she wore was not only how she wanted to look for work, but that was a look for everyday. She stopped relaxing her hair before the "Bossy" video. She took really good care of it on her own and she never used shampoos that had suds. For editorial, working with a stylist, the editor and the photographer who come together with a look or feel. So for hairstylist and makeup artist, we're led by their direction. Working with Kelis, they're in her ear telling you what they want and she's like, "No. I'm not doing that to my hair. We're doing this because I need my hair to look cute and fresh for the next week." So we worked fast and flawless. Imagine all of those short cuts being blow dried and flat ironed in under a half an hour.
Kelis is not led by one any person or thing. She'd be this person whether she was an artist or not. She'd be doing some kind of an art form but being a musician gives her the platform to really switch it up.