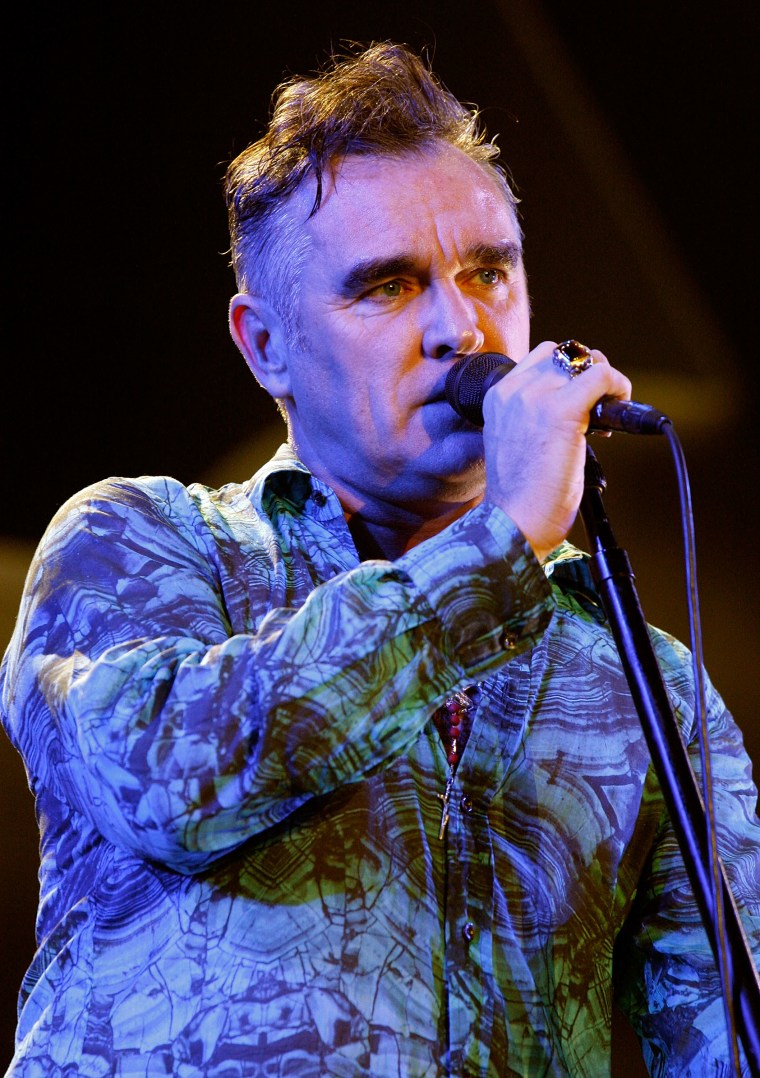 In an interview with German news outlet Spiegel Online, Morrissey shared his opinions on the recent outpour of sexual assault and harassment allegations in Hollywood. When asked about the #MeToo campaign that sparked a global movement for survivors to speak up and name their abusers, Morrissey allegedly said that he believed the victims "to some extent," but thinks that it has turned into a "play" of sorts:
"All at once everyone is guilty. Anyone who has ever said to someone else, 'I like you,' is suddenly being charged with sexual harassment. You have to put these things in the right relations. If I can not tell anyone that I like him, how should he ever know? Of course, there are extreme cases, rape is disgusting, every physical attack is repulsive. But we have to see it in relative terms. Otherwise, every person on this planet is guilty. We can not permanently decide from above what we are allowed to do and what we can not do. Because then we are all trapped. Some people are very awkward when it comes to romance anyway. They do not know what to do and then their behavior is aggressive."
The singer-songwriter reportedly came to Kevin Spacey's defense and instead of questioning his predatory behavior, Morrissey blamed the victim for being naive enough to voluntarily follow Spacey into his bedroom:

"As far as I know, he was in a bedroom with a 14-year-old. Kevin Spacey was 26 and boy 14 was wondering where the boy's parents were. One wonders if the boy did not know what could happen. I do not know about you, but I've never been in situations like this in my youth. Never. I always knew what could happen. When you are in somebody's bedroom, you have to be aware of where that can lead to. That's why it does not sound very credible to me. It seems to me Spacey has been unnecessarily attacked."
As far as Harvey Weinstein is concerned, Morrissey claims that his actions are merely part of an ongoing cycle where "almost everyone is guilty of sleeping with minors" in music history:
"People know exactly what happens. And they play along. Afterward, they feel embarrassed, or they do not like it. And then they turn it around and say: I was attacked, I was surprised, I was dragged into the room. But if everything had gone well and had it given them a great career, they would not talk about it. I hate rape. I hate attacks. I hate sexual situations that are forced on someone. But in many cases, one looks at the circumstances and thinks that the person referred to as a victim is merely disappointed. Throughout the history of music and rock 'n' roll there have been musicians who have slept with their groupies. If you go through history, almost everyone is guilty of sleeping with minors."
Stereogum reports that the interview was translated from German with Google Translate so some of the remarks are open to misinterpretation. Morrissey recently released his eleventh studio album Low in High School. A representative for Morrissey was not immediately available for comment.