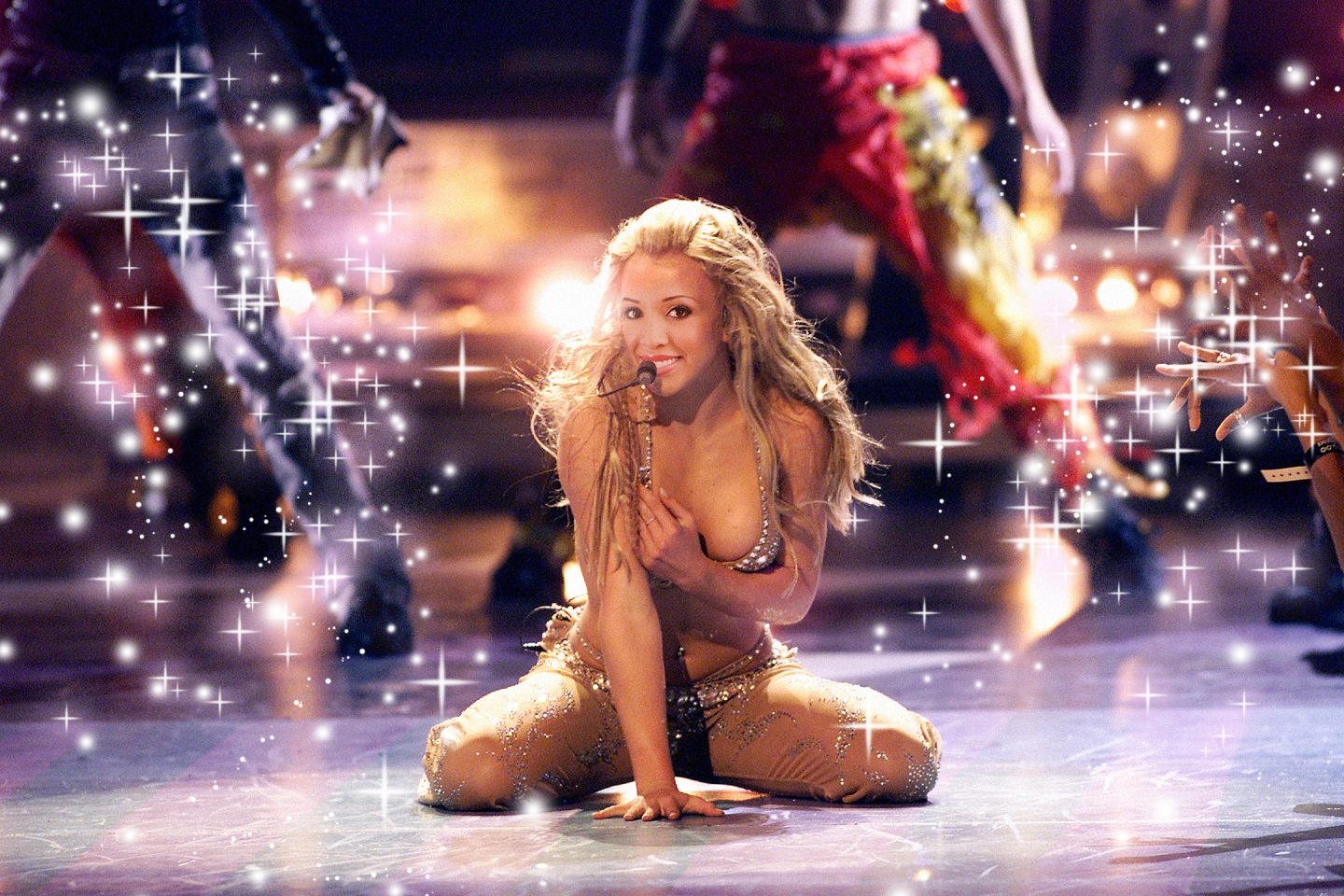 This past Halloween, Farrah Abraham, the 26-year-old former star of MTV's 16 and Pregnant and Teen Mom, appeared on a CamSoda porn show. She'd already starred alongside James Deen in two full-length adult films, authored three fictional books in her Celebrity Sex Tape series, and launched a sex toy line. But instead of the night's advertised performance, she reportedly spoke at length about being fired from the forthcoming MTV reboot Teen Mom OG, claiming it was because she was an adult performer.
A few days later, Abraham posted a video on Facebook saying that she'd actually been "fake fired," and though she said she was still under contract with the show, accused its production staff of "sex shaming, hate crimes, unsafe working conditions," and more. A veteran, as well, of Celebrity Big Brother and Couples Therapy, she wrote, "I look forward to sharing more in my first #BussinessBook."
Back on MTV in the early 2010s, Farrah very publicly processed the death of her daughter's father and the seemingly unending abuse from her mother, who had stopped her from getting the abortion she wanted. Maybe I was just depressed too, but watching Farrah and her fellow stars I found strength in their strength.
I was even more taken with My Teenage Dream Ended, the album Farrah Abraham recorded to accompany her autobiography of the same name, both released in August 2012. Jezebel called the lead single "the worst song you'll ever hear ever." In a FADER blog post at the time, I was harsher than I remember feeling. "Farrah's drowning yelp of a voice is severely Auto-Tuned but seemingly programmed to the wrong key," I wrote. "It's shrill, but her music is nothing if not honest." It's that last point that matters, and more than I initially realized.
This spring, the musician Mat Cothran released a song named after Abraham that featured this lyric: "Farrah sings to see dead dreams come alive / In another life, maybe I'd have been your child." It's thanks to him that she's been on my mind. Recently, he and I actually spoke about her music. "The outcry and hatred towards the album really upset me because I felt like people were being incredibly judgmental to this person who has been through a lot," he said, "all because it didn't sound like what they thought it should. The line about 'maybe I'd have been your child' was a really personal one for me because my mother had me at 18 and really did the best she could with that, but childhood is a whirlwind for everyone involved and having a child so young is difficult at best. I imagined what my own mother had been through and saw that in Farrah's music, and it touched me."
Fredrick M. Cuevas is partially responsible. A mixing engineer by trade, a lot of his work is recording voice overs of big Hollywood stars like The Rock. He has the distinction of producing the entirety of My Teenage Dream Ended, his first-ever full music project, but has since gone on to touch projects for Justin Bieber and One Direction. Reality TV stars are always trying to start music careers, and their motivations seem easy enough to guess. But what about the people, like Cuevas, who actually make these songs? How? Why? And I have to admit I was curious: how much did he get paid?
Cuevas's story about the album's recording, which I'm presenting here at length in his own words, is eye-opening to say the least. His own experience, it turns out, is just as inspiring as Farrah's. And finally, after five years, there's an answer to a long-burning question: Whyyyy does Farrah Abraham sound like that?

"She actually recorded everything without ever hearing the music." — Producer Fredrick M. Cuevas
FREDERICK M. CUEVAS: When I was 24 or 25, I was working in Hollywood, Florida, where Farrah happened to be living at the time. I was doing ADR, or what you'd called dubbing, for the TV show 16 and Pregnant. We just got to know each other just via the sessions at the post-production facility. There was never any musical talk, and I had no idea she wanted to do that as an endeavor until four or five months into it. She and I started talking, and she said, "Oh, I love this type of music," and played me a record by Benny Benassi called "Cinema." It just had that real dubstep, kind of grind-house sound that was really creeping up from the underground. And she said, "Do you think you could produce something like this?"
She was brand new to all of this, and I don't think she necessarily knew how it worked. I was a little hesitant, I'm not going to lie. I'd never done anything so heavily electronic, and I didn't want to rush anything because it was kind of like my first project. I was really skittish about my name being attached to it. Some people spoke to me and said I could get blackballed if this doesn't do well, and my name pops up on the first page of Google. I actually took a week off to sit on the contract, which we'd written up just me, her, and her mother. I asked to do it work-for-hire so my name wouldn't be on it. But I wasn't going to turn it down. She was on MTV, so I thought it would get a great push. I was thinking, This is gonna be a nice little payday. It was an hourly rate, and I think she paid the studio somewhere between $5,000 and $10,000. I thought this could be a springboard for my career.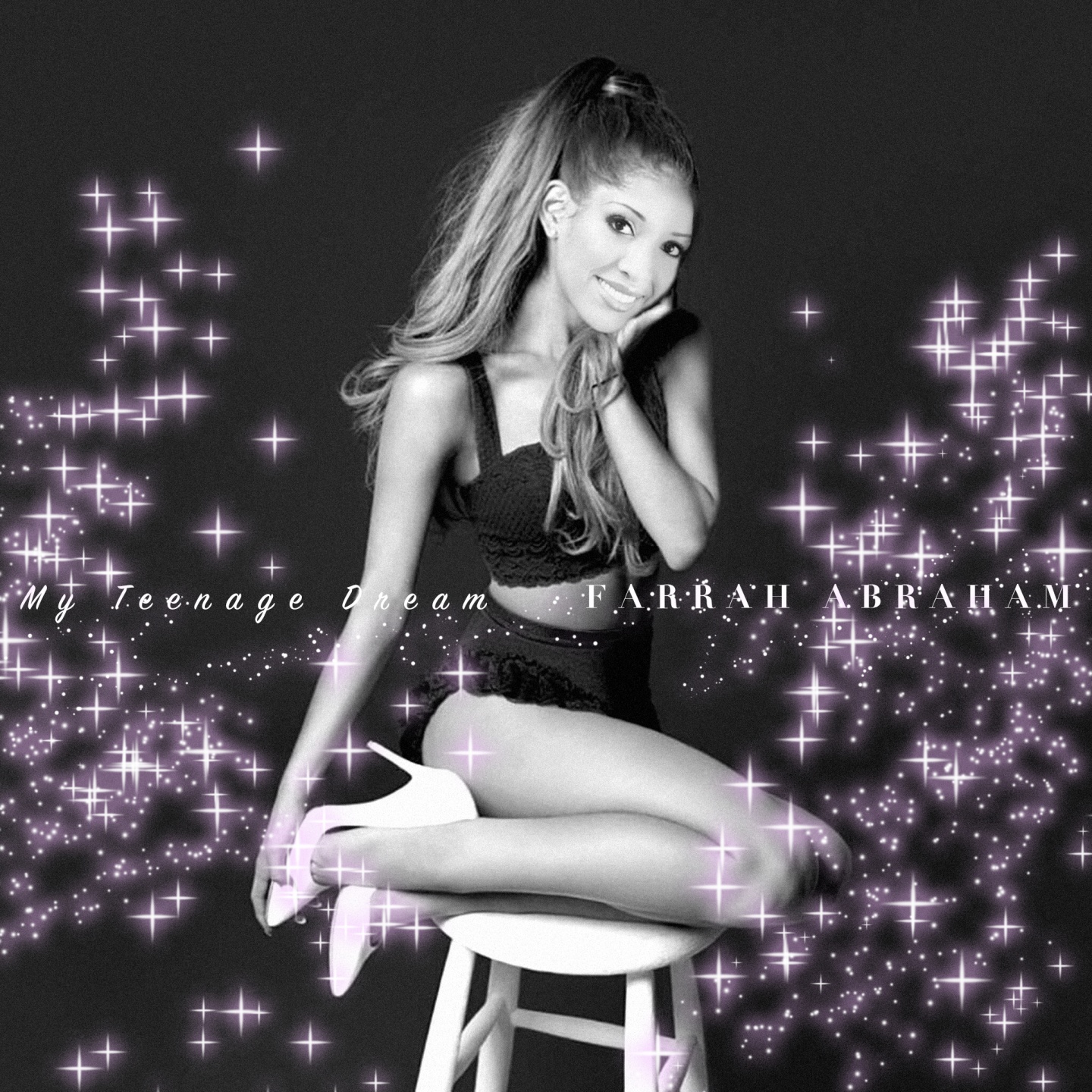 At that point, I had still never heard any lyrics, but I jumped in blindly and sent her over a couple tracks that weekend. I thought she'd write something at home, but it turns out she had already written all of the lyrics in her diary. It was a little notebook, and on the first recording day she showed it to me. It was really personal, and I don't think it was even written with, like, "Let's put this to a song." I tried to explain to her, "Well, you're going to have to warp the words in these poems into something rhythmic and melodic…"
Usually, I plug someone into the studio and let them record over the music, but she didn't want to do that. She was just hesitant to sing to it. I didn't know what to do. But as an engineer, we problem-solve. The only thing I could think of was, "OK, I'm going to give you no music, but I'll give you a click track," which is like a metronome, something to keep her on time. At the end of the day, I knew that whatever we recorded had to go back onto the production. She actually recorded everything without ever hearing the music. Like, she'd heard it before and approved it for that song, but as she was recording we never had the music on.
Literally, after the session I just started placing it back. Having that click track let me know I could pull it up more or push it back a little bit onto the beat. I didn't have to touch everything, either — I don't want to make it seem like it was heavily edited. Sometimes we'd go back and forth about placement, and she'd say, "I don't really like where this ended, move it here or there." I tried to do my thing, which is cool effects to make it funky.
"I was really skittish about my name being attached to it. Some people spoke to me and said I could get blackballed if this doesn't do well." — Producer Fredrick M. Cuevas
The Auto-Tune was something I was really specializing in. She wanted something that sounded kind of edgy, so we went with a more aggressive effect. When you're singing and you know how to play with the Auto-Tune, it's really a tool. T-Pain knows how to sing, and I mean that in no disrespect to her, but if he wants that C he goes right for that C. In this case, it was really a gamble. Whatever she got closest to, that's what it did. There was a few times where Auto-Tune let's you dial in and say, "This note should be a C, instead of the D it keeps going to to," but obviously everything is a business and we didn't have 100,000 hours to work on everything, so some things just had to go as it went. At least nothing is out of tune — not necessarily a note you may find pleasurable, but not out of tune.
Maybe three or four songs in, she got more comfortable showing me the lyrics. She was also leaning to me for guidance and to let her know where to go with things. One of the tracks where I really tried to help was about her boyfriend that passed away at 16. I said, "I know you want that aggressive sound, but maybe we should start with a piano piece before." But I can't say that we sat in the studio and curated all 12 of these songs together. It was very much, I just produced it whenever I could, and I sent it to her for a yay or a nay.
When it came out, I couldn't believe the bad press it got. It was everywhere: "Aw man, this is so fucking horrible." And then The Guardian, that same year, did the Top 50 Albums of that year, and it made it on there. They really honed into the avant-garde part of it. Look, like Scarface, that was something that when that came out, everyone was like, "This is a garbage movie, I can't believe Pacino would do that, it's the worst Cuban accent." But it became something that people, now at least, glorify.
Eventually, a bunch of people started hitting me up. My name got out there in a couple articles, and I remember I got a message on my Twitter that said, "Hey, if you're the guy who produced My Teenage Dream Ended, that album really changed my life." I was so taken aback, especially after reading all the backlash, not really expecting those words to be said to me. That was really cool.
I still work at the recording studio. We do everything from post-production work to recording singers, rappers, etc. Not only do I engineer and produce, but I also publish records. I go out, find people that have good quality content, and maybe put the final touch on it, whether that's taking a very good acoustic song, adding some electronic production, and placing it somewhere. I love to do stuff like that. There's an artist named Vnus Amr, and we did a little EP that did very well in Miami and we even just got it placed on a couple TV shows. I've done some engineering work with these guys The Jackie Boyz, who had a deal with Universal Music. We were writing for everybody, be it Justin Bieber, One Direction, Jennifer Lopez. I'd play my beats sometimes, and from that, I got a lot of confidence to say, "Let's try this lyric instead."