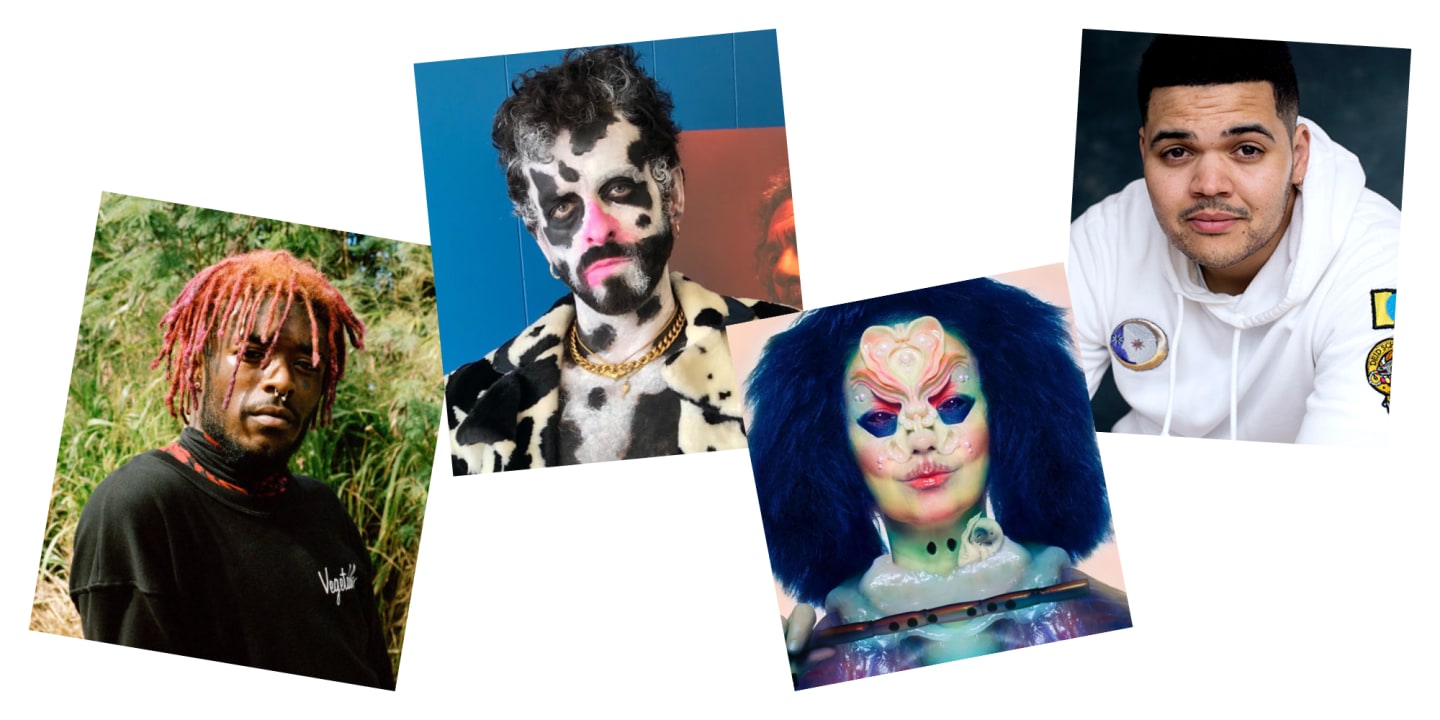 Each week The FADER staff rounds up the songs we can't stop playing. Here they are, in no particular order.
Subscribe to Songs You Need In Your Life on Apple Music and Spotify
1. This week, SSION returned to music with "Comeback," an upbeat and dreamy swirl of disco-inspired pop-rock that has a sparkly, messy, wild-ride of a video to match.
2. West African popstar Mr Eazi is known for his gentle, slow-burning scorchers. On "Pour Me Water," the singer proves he's further perfecting that signature sound. Zagadat!
3. The Paul Institute — the new musical venture from brothers Jai and A.K. Paul — recently introduced us to Ruthven's "Evil," a synthy, two-step and snap-friendly track.
4. New Uzi alert! "20 min," our favorite of his deluxe version additions to Luv Is Rage 2, is an addictively hypnotic loop about getting down to business with limited time. The hook will be stuck in our heads for the foreseeable future.
5. Jamaican-born, Bronx-based singer Hood Celebrityy just shared the turn-up-with-your-girls-one-time anthem of the winter. "Walking Trophy" is a dancehall tune that's grabbing ears — including Cardi B's.
6. U.K. rappers Not3s and Mostack teamed up once again for this sunny bop that asks the important questions, like "Why can't they keep it 99 + 1?"
7. Another gem from across the Atlantic is "Flying Away," by Peckham's own Naira Marley. It's a smooth ride, finding a perfect sweet spot between afrobeats and U.K. rap.
8. Minneapolis-based Verskotzi's "Send Me Thru" is delicate and bracing — an electropop flourish come to life.
10. Björk's "Blissing Me" is the most beautifully sad tale of modern love: two crushes text, share mp3s, hang out, and slowly fall for one another. On the song, she sings of her true desires taking a backseat, and a love of fantasy taking its place.
11. FADER cover star Youngboy Never Broke Again and MoneyBagg Yo linked up for a joint mixtape, Fed Baby's. The two trade bars about how "every action come with a reaction" on "Collateral Damage," one of our favorites from the project.
12. Beloved New York jazz outfit Onyx Collective recently shared the video for "Color Images," a cut from Lower East Suite Part 1. The video skips and flips through N.Y.C. scenes, brain-tinglingly skewed in color and angle.