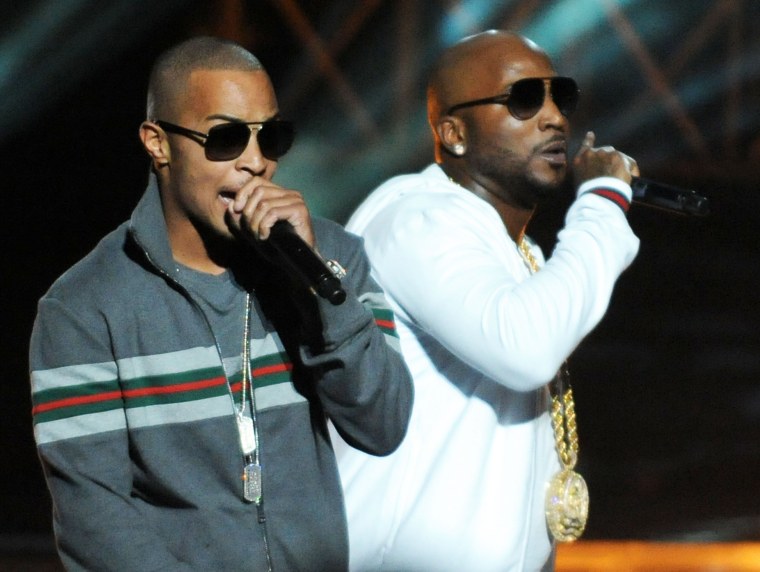 In November 2014, T.I. announced Dope Boy Academy, a collaborative album with fellow Atlanta rapper Jeezy. "We are finally putting the execution part in the works," T.I. said at the time, adding that "six or seven records" had been recorded. The album never saw release, but in a new interview with Billboard, T.I. made it clear he still wants it to happen.
"I just wanna go and get started," T.I. said. "You know, me and Young, we tend to go back and forth because Young, he does a lot of contemplating, which is very good, because that's how you come up with the best ideas, but I just move. I'm ready to go."
Jeezy has previously blamed conflicting schedules for Dope Boy Academy's incompletion, as well as competing visions. "He talked about an album, I talked about a movie, and we've just been back and forth about it ever since." However, Jeezy said he would compromise on "a movie with a soundtrack."
"[F]or as long as it's taking us to do this album, we might as well have done a movie," T.I. responded. "So, he might be right."
T.I. and Jeezy have worked together on a number of songs throughout their careers. Listen to "Fuck Da City Up" below.