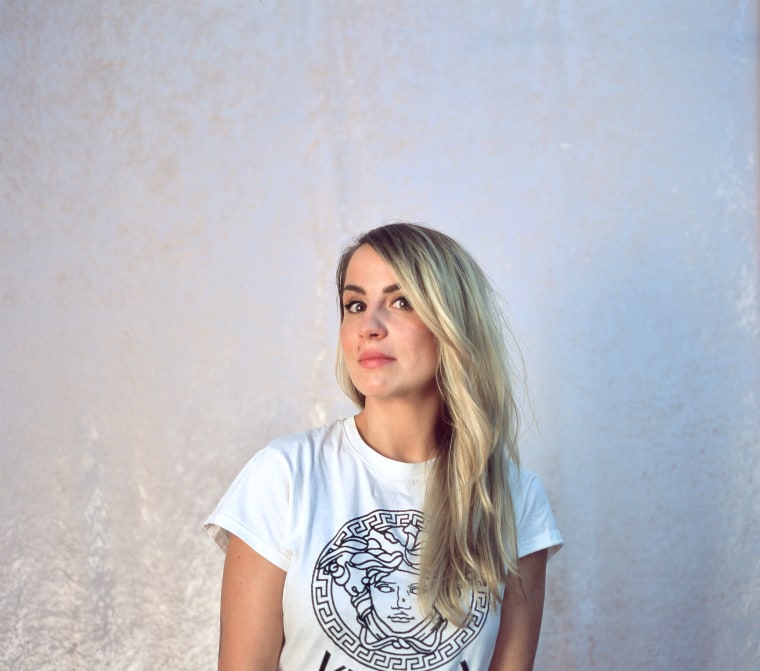 The Glasgow-based club producer Nightwave wears many hats. Her Wavejumper EP earlier this year was packed with future-bass pop sounds in collaboration with artists including Rye Rye and Chippy Nonstop; her DJ sets are packed with relentless club textures and grime. One thing that we're not used to hearing, though, is the sound of her singing voice — at least, not since she delivered the hook on Rustie's 2011 banger "Surph."
Nightwave's euphoric new single "Limelight" changes that. She unleashes her inner house diva, belting out uplifting lyrics like "Let your light in / let it shine" over a pumping beat which could easily fill a venue the size of an aircraft hanger, but will add a jolt of energy to any humdrum day. The song's title pays homage to New York's legendary nightclub of the same name, which was an incubator for the city's club kids and LGBTQ nightlife community, as well as showcasing boundary-pushing house and techno.
In an email to The FADER, Nightwave explained: "I wanted to make a track that captures the memories of my early clubbing days and how positive and healing music can be. I haven't recorded vocals for a very long time so being able to sing again is very special to me. I feel I've done a full circle with my production journey over the past years and this is going right back to where I started."
Listen to the track below, and when you're done, revisist Nightwave's FADER Mix here.