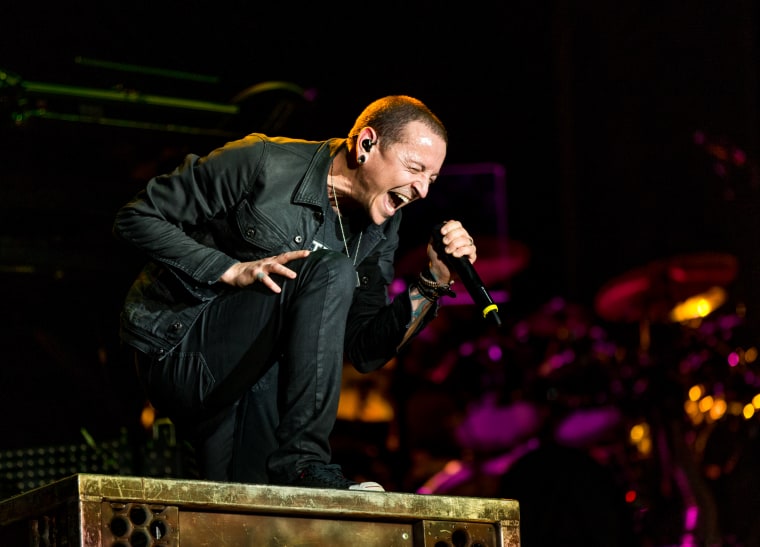 Results from Chester Bennington's toxicology and autopsy reports reveal that the singer had small amounts of alcohol and MDMA in his system when he was found dead in July. The death has been ruled a suicide by hanging. A prescription bottle of Zolpidem, the generic form of Ambien, was also found in his room at the time of death.
The autopsy report called the findings "characteristic of suicidal hanging," and noted that Bennington had "a history of suicidal ideation." The singer had a long history with depression and alcoholism, and entered rehab in 2006. He reportedly suffered relapses in the months leading to his death.
News of the Linkin Park frontman's death shocked fans and fellow artists alike. In November, the band payed tribute to Chester at the VMAs. Jay Z has also been honoring Chester's memory with performances of "Numb/Encore"on his 4:44 tour. In December, Linkin Park will release a final live album dedicated to him.