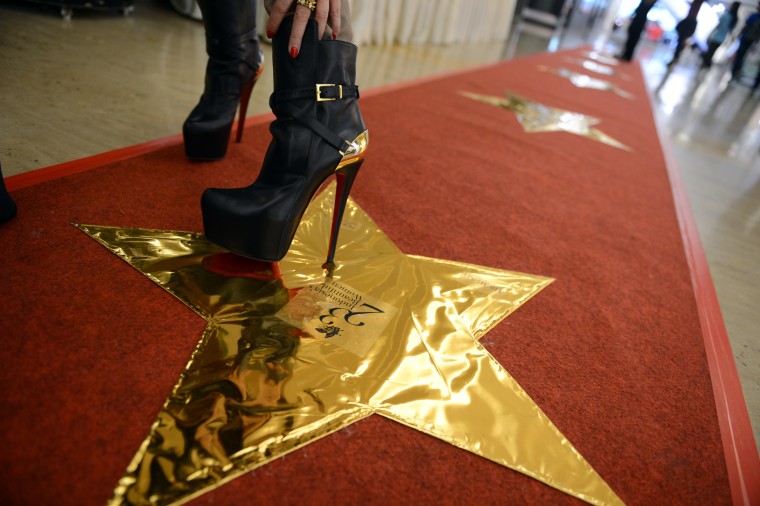 A group of actresses are planning to wear all black to this year's Golden Globes to protest sexual assault and harassment in Hollywood, Us Weekly reports. The movement reportedly began with a small group, but has since spread to at least 30 participants.
"This movement is spreading rampantly and pretty much all the nominated women and others attending are participating," a source told Us Weekly. "All the stylists who already did fittings are now changing out their clients' original picks for Globes (potentially shifting those dresses to the SAG Awards or other carpets)."
This isn't the only award show to seemingly fall in line with the #MeToo movement, which has been championed by actresses like Lupita Nyong'o and Salma Hayek. The SAG Awards, which finds their first ever host in Kristen Bell this year, will be presented entirely by women.
"I feel pretty strongly about the women's movement. Women stepped forward in such a huge way in this last year," said SAG Awards producer Kathy Connell in an interview with the New York Times. "I want to salute women who are coming forward to speak at a very difficult time about very difficult subjects at great risk to themselves."
As the list of known abusers in Hollywood grows, it's certainly more than likely that Hollywood's actresses will be forced to accept awards for their work in a room that welcomes unmasked abusers just as openly as them. These acts of solidarity, if nothing else, tell the predators of Hollywood that the world sees their actions now, even in the glamour.