To close out year-end list season, we DM'd a bunch of artists and asked for one standout project of 2017, and why it was special. Because when you can private message the coolest people on the planet and ask for playlist recommendations, you should do that once a year. But probably no more than that.
Cardi B got motivated with Migos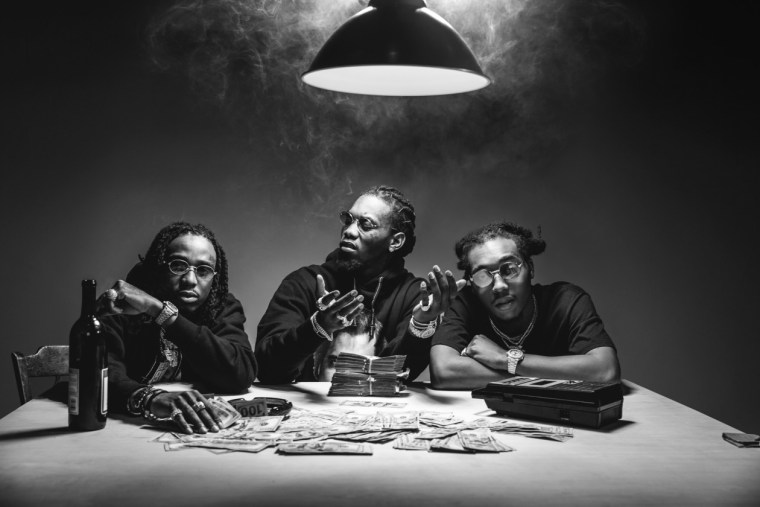 Cardi B: "Migos! It brung out the trappa in me."
Missy Elliot appreciated the anonymity of H.E.R.
Missy Elliott: "I love her Volume 1 mixtape this is a mixtape u can listen to all the way through and lyrically relatable and I love the fact that she stayed hidden so it wasn't about what she look like it was about her music! And thats realness (Feel good music)"
21 Savage played himself
21 Savage: "Issa, Cuz it's real."
CupcakKe felt emboldened by a message in "HUMBLE."
CupcakKe: "I only heard a couple songs from DAMN., but the ones I heard was put together the right way... definitely "HUMBLE" was a masterpiece. I love "HUMBLE" because he spoke on women with stretch marks and that's what I live and stand for is body positivity."
DJDS is betting on Yxng Bane
DJDS: "Everything Yxng Bane has put out this year. We can't wait for this dude to take over."
Barry Jenkins fell in love with cinematic visuals
Barry Jenkins: "If I had a top ten list, and I don't because I've been too busy to see very much this year, The Blaze's, "Territory" would almost certainly be number one. Just gorgeous, powerful, soulful; everything a music video should be. It's truly a work of art and I think the fact that musician and videomaker are one and the same is a large part of that. I don't know that cinema can save the world but watching this AT LEAST a hundred times this year certainly saved a part of me — of my heart, my soul, my sanity. This video is by far my favorite thing of 2017."
Charli XCX vibed with Yung Lean's new album
Charli XCX: "Yung Lean, Stranger. In particular the song "Agony." It feels so raw and emotional and beautiful. That song brought me to tears once on a plane, I just felt like I could relate so much and it made me feel sad but in like, a really good way."
Mitski was rivited by the live shows of Downtown Boys and Cost of Living
Mitski: "Every single time I've seen Downtown Boys I've cried, not because of sadness but out of sheer awe, and I hope if they come through your town you will go see them too, so you can experience what I'm talking about."
And Downtown Boys heard political salience in Algiers
Downtown Boys: Algiers's Underside of Power is one of our favorite albums of 2017, or any time. Unwaveringly forward musically and politically, the sound of what we've been through and where we need to go."
Empress Of became a fan of America's most exciting boy band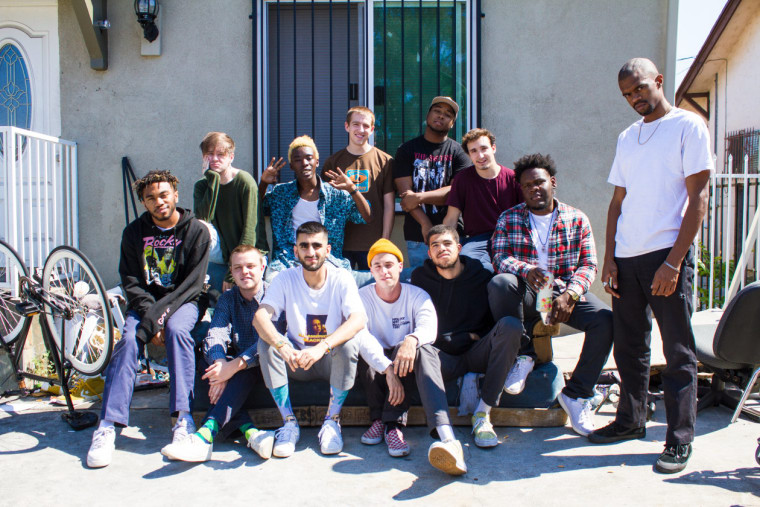 Empress Of: "It would be really hard for me to choose but I'm obsessed with Brockhampton. One of the Saturation albums would have to be my fav. probably Saturation 2! Also how the hell did they make 3 albums in a year."
Cities Aviv found faith in MIKE's new album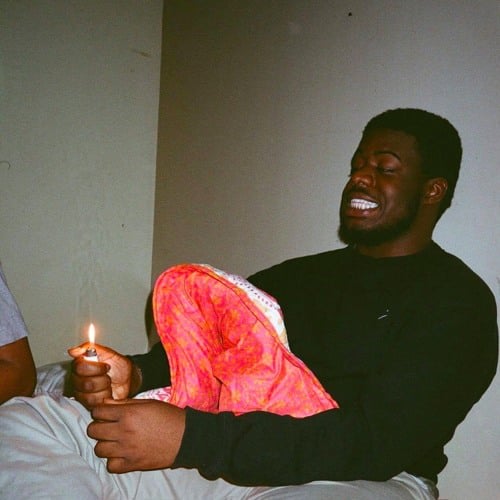 Cities Aviv: "In a year of bloated electronics and experimentation, to me the most exciting releases came from artists who were unafraid to bend the corridors of rap. Several records come to mind when considering what made this year interesting but I have to go with MIKE's May God Bless Your Hustle. It simply captures an honest spirit of youth that is unrivaled in anything else that hit my headphones this year and that is important."
Kodie Shane heard her life in Future's HNDRXX
Kodie Shane: "I feel like he was talking for me. I can relate really well to a lot of the songs. He made that for me lol."
G Perico had lyrical kinship with Mozzy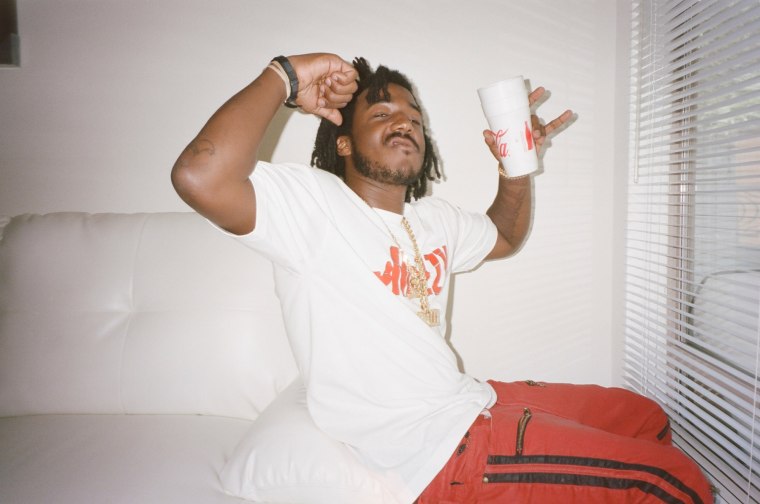 G Perico: "The lyrics on One Up Top Ahk felt as if I was saying them myself, straight gangster shit!"
Snail Mail adored Julia Byrne's musicianship
Snail Mail: "Julie is one of the most articulate guitarists i've ever had the pleasure of seeing live and her songs (especially seeing them performed in person) have brought me to tears more than once."
NAAFI felt hope from Linn da Quebrada
NAAFI: When we got together to record the radio show for best of the year, the name that got mentioned the most was Linn da Quebrada. A very powerful collaborative trans project from Brazil. The lyrics are strong and politically charged while the production is very club friendly. The name of the album is Pajubá. A secret street language or slang developed by queer and trans people to protect themselves from police. As far as DJs, Tayhana was the one terrorizing the dancefloors of CDMX. Brutal!
Daniel Caesar gave props to Sean Leon's honesty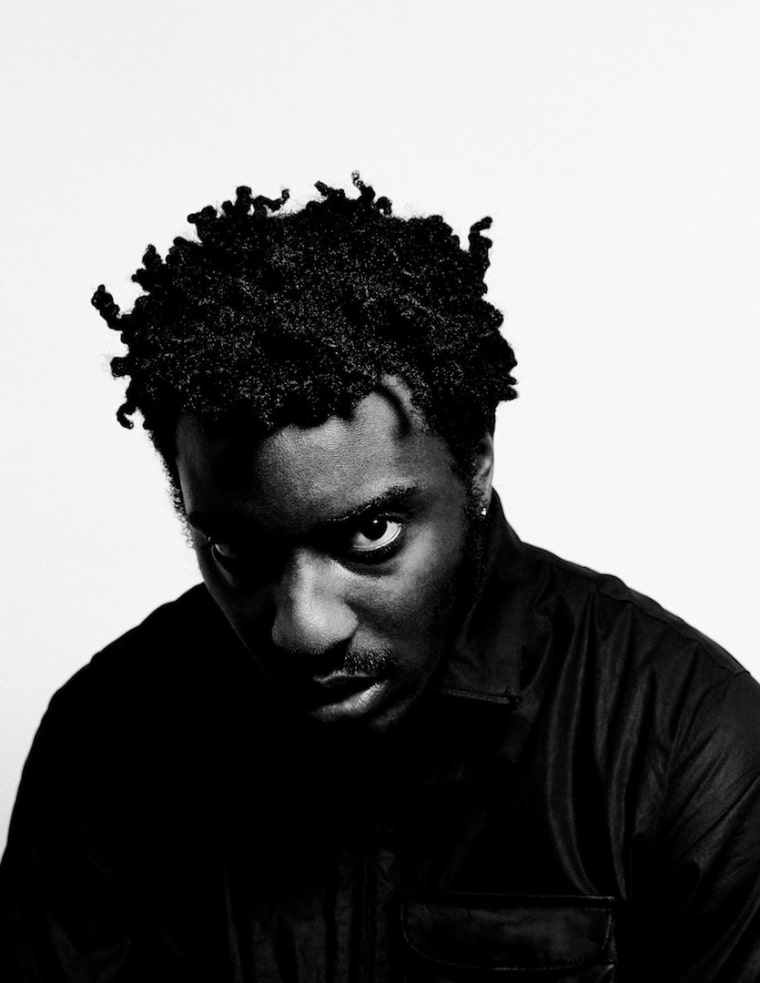 Daniel Caesar: C.C.W.M.T.T by Sean Leon for sure. It's some of his most vulnerable music. Very obscure but still very listenable and so introspective. Honourable mention goes to Green Twins by Nick Hakim tho. That album is craazzyyy.
Meltycanon loved the year's biggest ensemble album
Meltycanon: "I honestly think I'll have to go with Humanz by Gorillaz, simply due to how many different & unique sounding artists that managed to get featured on it. Not to mention the sounds in it. c:"
Homeshake was sent to his feelings by Ryuichi Sakamoto
Homeshake: "I cried listening to async more than once, so far"
Yaeji blissed out to Toro Y Moi's latest...
Yaeji: "Toro Y Moi is a master of capturing nostalgic emotions and Boo Boo does exactly that!"
... and so did Lil Yachty!
Lil Yachty: "Album was a fucking vibeeeeeee. I listen to it everyday. It's truly a musical journey."