The dazzling melancholy of Bad Gyal's dancehall-inspired party music
Meet the trilingual rising star from Catalonia.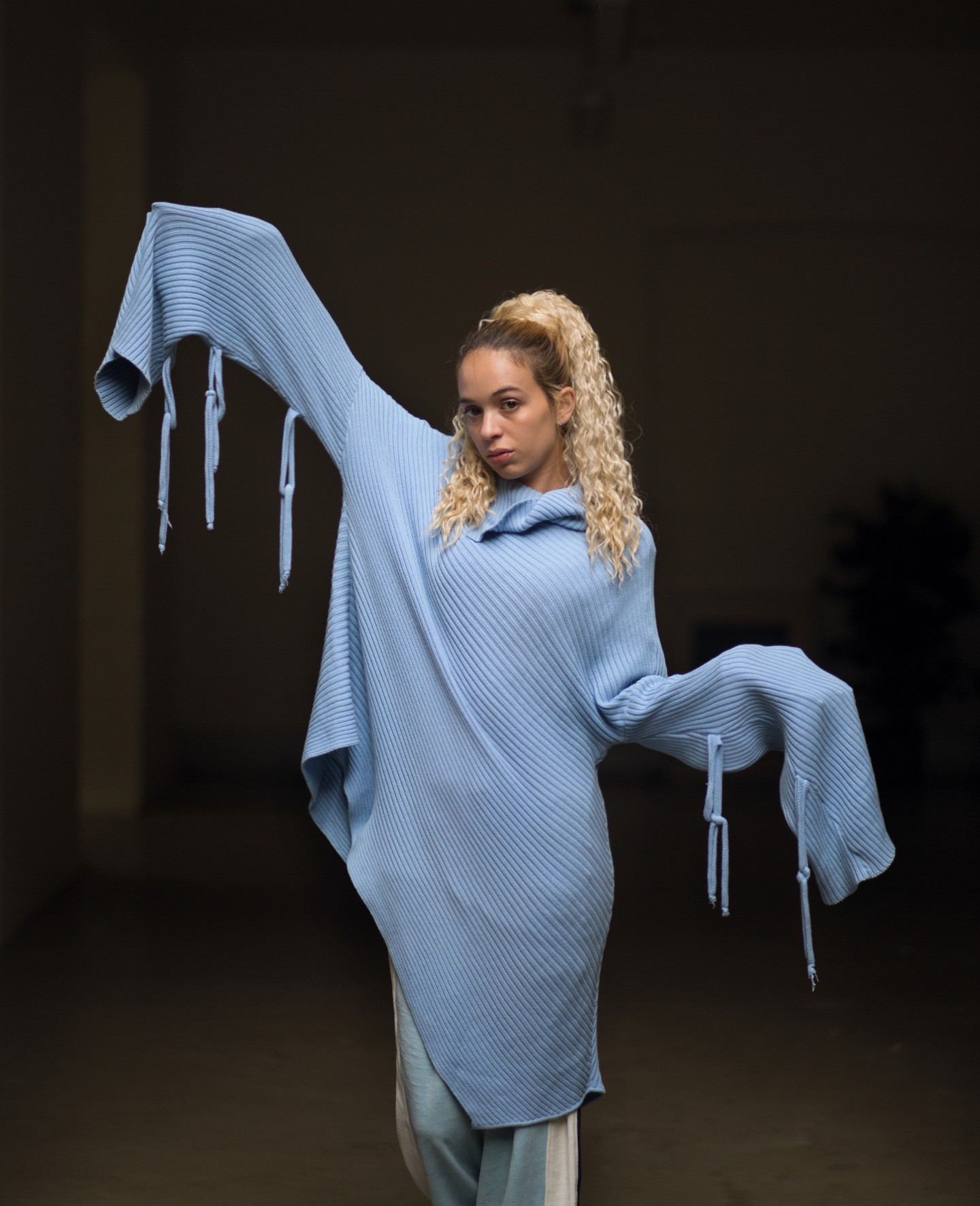 Dense heat rose through a strobe-lit warehouse in downtown Mexico City this October, fusing denim jeans to skin and dotting the roof with clusters of condensation. The party was called Suda, the Spanish word for sweat, and reached peak perspiration levels just after 1 a.m., when the headliner Alba Farelo, a.k.a. Bad Gyal, strutted on stage to a constellation of phone flashes. "Sólo quiero el money," the 20-year-old sang in a nonchalant, Auto-Tuned tone over an eerily minimal dancehall beat, her voice barely audible over the crowd screaming the words. The performance showed the power of small gestures: she fluidly wound her waist to the ground, and she knew just when to flip her sleek ponytail to catch the breeze from a wind machine. Between songs, she peered out over her Bratz-like wraparound shades, which stayed perfectly perched halfway down her nose.
A month later in London, Farelo is sick with a nasty cold, but she's still shaking her butt. We're in the airy offices of production company CANADA, which creates her always-charismatic, sometimes-trippy videos, and she leaps out of her swivel chair midway through our chat to show off the moves from this summer's infectiously fun, reggaeton-inspired "Jacaranda." Hype performances have made Farelo a sought-after booking for dance parties, but a twisted darkness often seeps into her songs, lending an unexpected emotional edge to her ravey live shows. On her 2016 mixtape, Slow Wine, stabbing rhythms blend with a haunted matrix of serpentine beats, harsh electronics, and her deadpan, pitch-shifted voice. This year's lurking new single "Nicest Cocky" fully showed her music's shadowy brilliance, with insecure lyrics describing the pain of a lover's rejection ("Boy I feel pain… / I need you to let me love"), and a video in which silvery tears are painted on her face.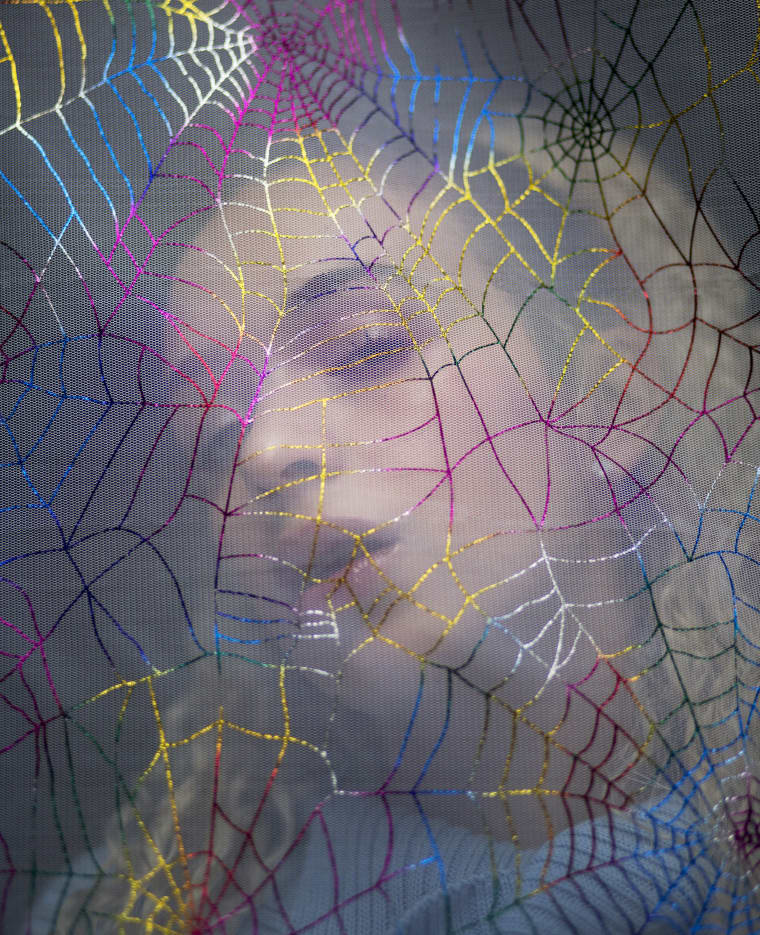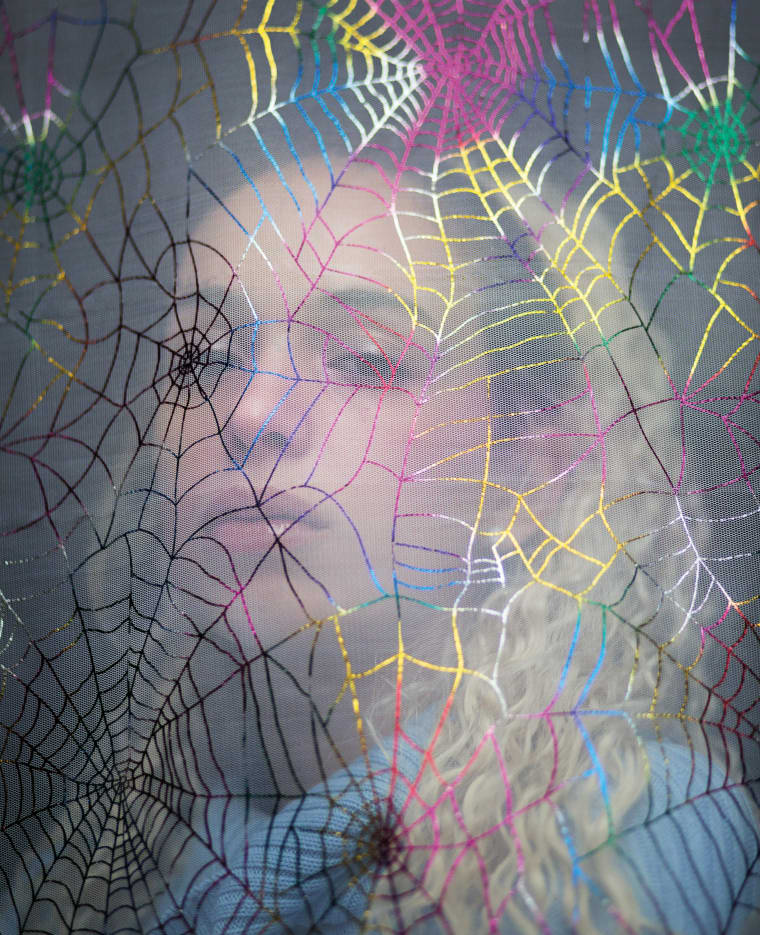 "I have a sound card, Logic, and Auto-Tune. I don't need anything more."
Farelo grew up as the oldest of five siblings in the small, racially diverse Catalan village of Vilassar de Mar. As a pre-teen, she became obsessed with reggaeton, dembow, and dancehall, thanks to their mid-'00s explosion in the Western pop mainstream. At the CANADA office, she grabs her iPhone, which is studded with diamanté jewels that match her manicure, and pulls up a playlist of old favorites from T.O.K., Busy Signal, and Wisin y Yandel. "It made me love music," she says of those Caribbean genres. Later in her teens, she would load up a pen drive with her favorite songs, and let loose dancing at a local reggae night.
By the age of 19, though, Farelo had all but lost her exuberant streak. She was working from dawn till dusk in a bakery to put herself through an uninspiring fashion design collage program, and a shitty boyfriend had knocked her confidence. After hearing Rihanna and Drake's dancehall-inspired banger "Work," she realized that her favorite sounds could be an outlet for her frustrations, as well as reconnecting her to the Jamaican and Puerto Rican music that used to bring her joy. Her debut single "Pai" remixed "Work" into a defiant Catalan-language kiss-off, and it blew up on local blogs and radio.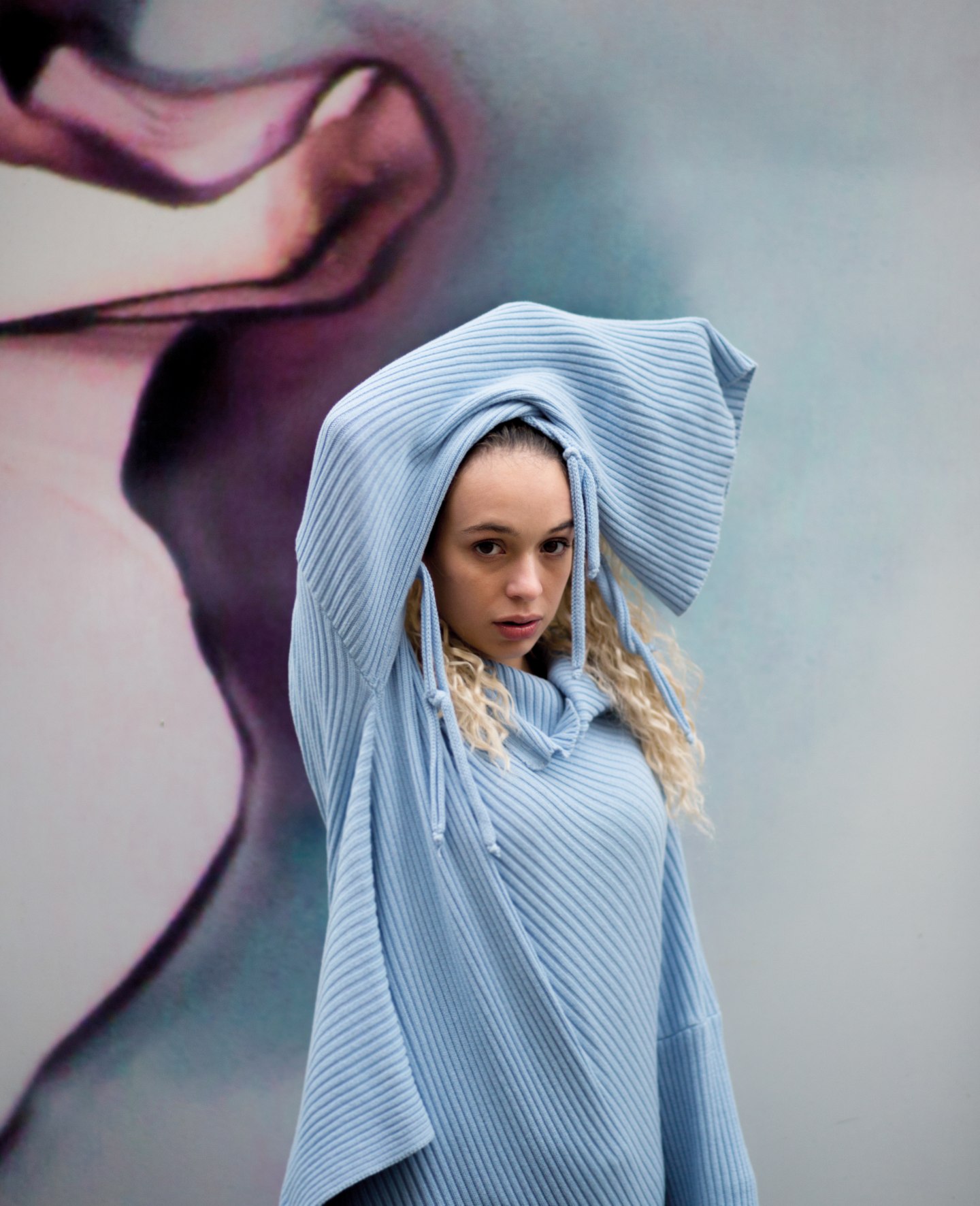 Farelo recorded a demo for "Pai" in her bedroom, but had trouble creating the specific vocal effects she wanted, and local engineers in Vilassar de Mar "didn't know how to do Auto-Tune." A friend linked her up with Valencia-born producer Fake Guido, who helped her "fix everything" on the technical side, and she moved to Barcelona in late 2016 to fully focus on Slow Wine. The lyrics on that tape flip between Spanish and Catalan (as well as English), making a subtle statement about identity in a period where Catalan independence is a fraught issue, particularly in the wake of this October's violent referendum. But Farelo doesn't want to talk about that, citing local media pressure to "put [her] on a side" of the debate. She says that her music is "not a political thing."
She still prefers to record at home, with a sock on the mic, freestyling lyrics depending on "where the melodies make me go." She's also learned how to create high-quality music alone when beats come in from abroad. "I have a sound card, Logic, and Auto-Tune," she says with a snort. "I don't need anything more." The self-sufficient approach has also made her a role model for some young women fans, and Farelo proudly describes getting DMs that say things like "your music really helped me," or "fuck that guy I've been dating; I do my own thing now."
But Farelo has also been criticized for taking her stage name from patois, and for her reliance, as a white European woman, on Caribbean music styles. "I understand [the criticism]," she says. "Initially, I didn't know what 'appropriation' meant." In the wake of a sharp learning curve in the past year, Farelo considered changing her artist name, but decided that she was already too well-known under her current moniker. Even so, her deeper understanding of how privilege works is prompting her to use her influence in Spain to amplify Caribbean artists. As a longtime attendee of dancehall and reggaeton shows in the country, she's noticed these events' lack of organization, and poor promotion. She's currently planning a series of parties in Spain to "make the sound bigger."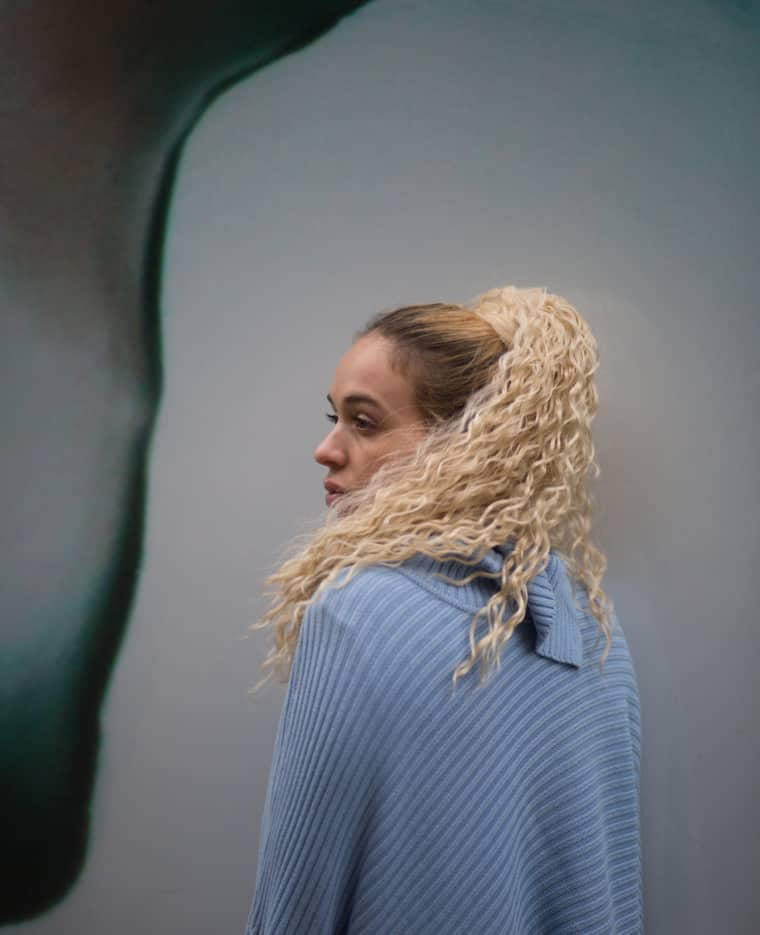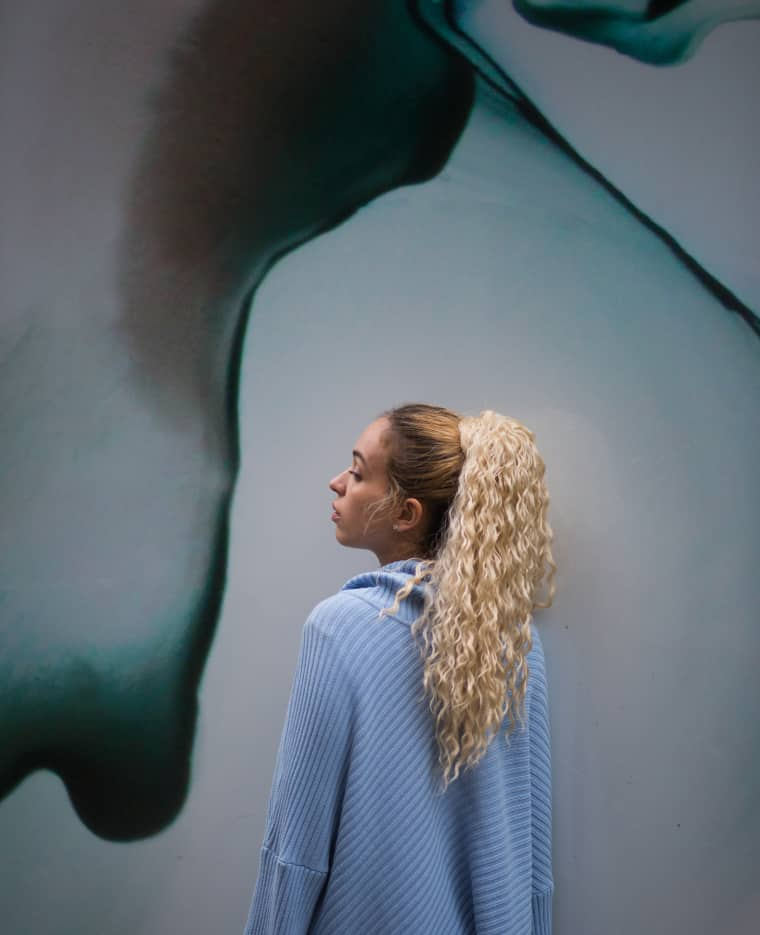 Farelo's own sound is expanding, too. Collaborations with electronic world-builder Jam City, British-Columbian producer Florentino, and WEDIDIT collective member D33J will feature on a February 2018 project. For the release, she's planning a multi-faceted mixture of "catchy, summer-y vibes," as well as dark, soul-baring reggaeton that provides an outlet for her raw feelings while also referencing the sounds she's always admired. "Some people get how I love this music, and some people don't get it," she says, sincere-sounding. "But a lot of time I think, What if I didn't have this? Would I be in a depression? Working a shitty job? It's the thing that makes me happy. It's the thing that saved my fucking life."
Watch Bad Gyal's "Nicest Cocky" video:
From The Collection:
GEN F