Gorillaz say they will release another new album in 2018
Artist Jamie Hewlett confirms he and Damon Albarn will release a prompt follow-up to this year's Humanz.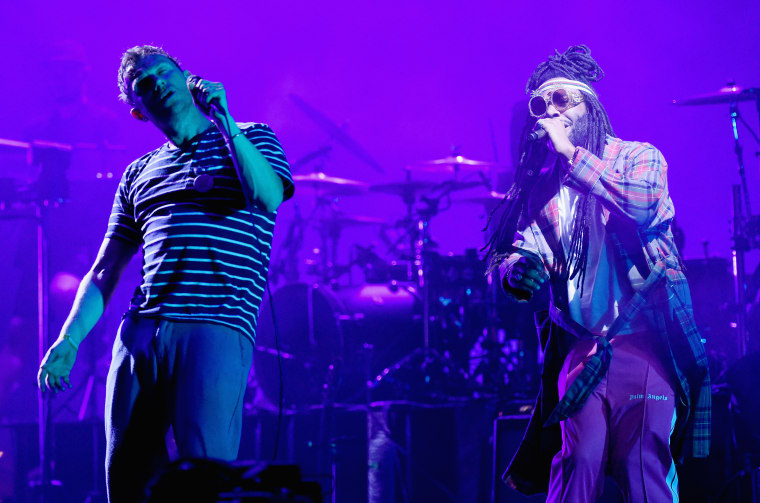 Gorillaz's 2017 album Humanz saw the group return with a new album filled with guests including Little Simz, Grace Jones, Vince Staples, and D.R.A.M. The album was the first from Damon Albarn and his animated project since 2010. However, according to artist Jamie Hewlett, a new record will arrive as soon as next year.
Hewlett, who provides the visual element of Gorillaz, broke the news during an interview with TASCHEN, who recently published a career-spanning book covering his career. "We are working on another Gorillaz album which is going to be released next year," Hewlett said. "So we're going straight into the next album with no break, usually we have a good 5 years break but this time we decided to keep going."
Hewlett went on to suggest that the music he's heard reppresents a "new direction" for the group. "I'm inventing a new style for the next Gorillaz album," he explains. "Damon [Albarn] started to send me demos for new songs quite early on and that's exciting, to hear the new direction." Listen to the interview here.
Humanz is nominated for two awards at the 2018 Grammys, including Alternative Album of the Year.