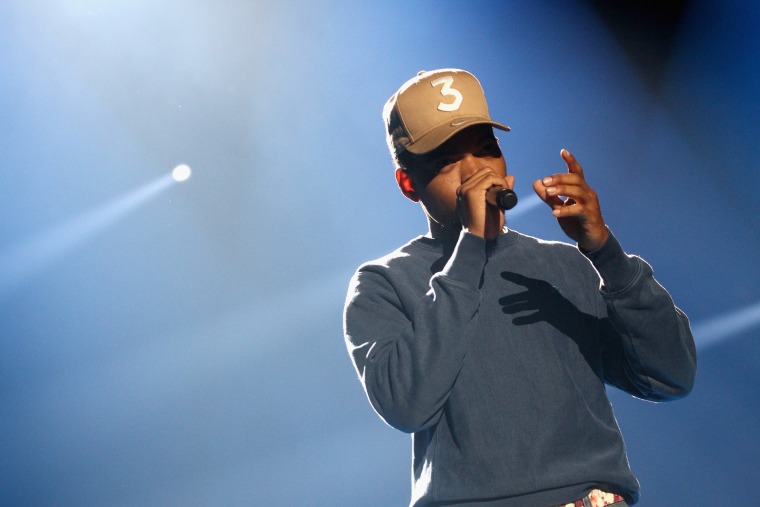 They say that music can heal all wounds. While that may or may not be true in real life, it could perhaps be true in cinema. Chance The Rapper took to Twitter Friday afternoon to post the pitch for a movie that would involve Donald Trump and that power of music.
After a heinous year in as President, Trump has exhausted the country. But in Chance The Rapper's movie pitch, there could be hope in an old iPod. "But not only is it his first Ipod, he's actually never listened to music before in his life," writes Chance.
It's actually doesn't seem unreasonable to suggest that Donald Trump may have never leisurely listened to music in his life. Chance The Rapper writes that the old iPod and the music on it could change the way Trump viewed the world. He finished his thread calling for help from Hollywood and Twitter to make his pitch a reality. Check out the full thread below.
President Trump gets an old Ipod for christmas

— Chance The Rapper (@chancetherapper) December 29, 2017
But not only is it his first Ipod, he's actually never listened to music before in his life.

— Chance The Rapper (@chancetherapper) December 29, 2017
And like A Christmas Carol, It's a Wonderful Life or What Women Want this Ipod drastically changes how President Trump sees the world

— Chance The Rapper (@chancetherapper) December 29, 2017
HOLLYWOOD (& TWITTER) IM TAGGING YOU IN: I need Songs, actors, a title, an ending! Whatever you got I'm all ears

— Chance The Rapper (@chancetherapper) December 29, 2017