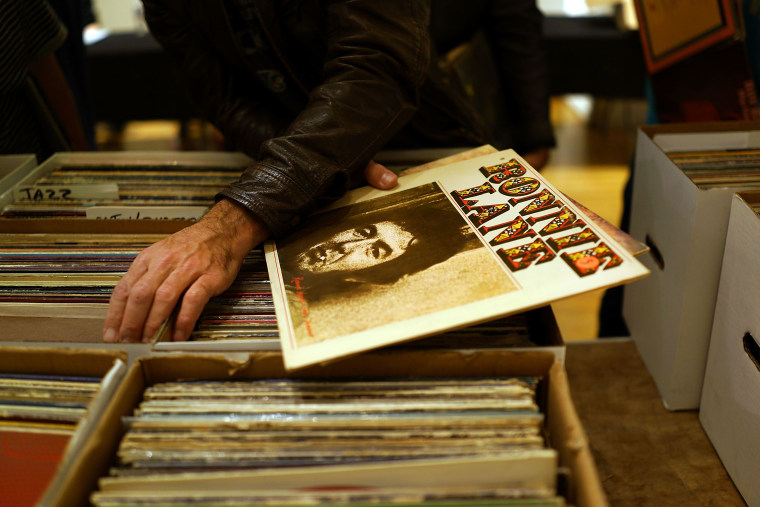 Vinyl album sales reached 14.32 million in 2017, a record-high number since Nielsen started tracking the sales in 1991, Billboard reports. This is the 12th year in a row vinyl sales have increased, jumping 9 percent from 2016.
Billboard points out that the increase is likely due to promotion from retailers like Urban Outfitters, and a cultural push to preserve the medium, including the annual Record Store Day. The shift means a lot of current artists are releasing their new albums on vinyl as well.
All in all, vinyl sales accounted for 14 percent of all physical album sales in 2017, with rock albums leading the way. The number-one selling vinyl LP the Beatles Sgt. Pepper's Lonely Hearts Club Band. The soundtracks for Guardians of the Galaxy, which was heavy on nostalgic rock, and La La Land, which was heavy on nostalgic [redacted], were also among the top 10 highest selling vinyl LPs.