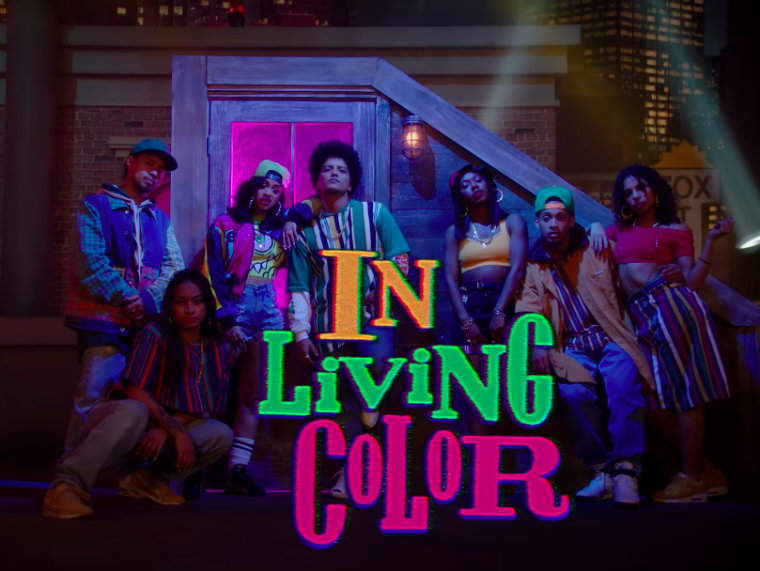 On Wednesday night, Bruno Mars and Cardi B released the video for their remix of Bruno's 24K Magic single "Finesse." It's a '90s inspired clip, directed by Bruno himself, that pays intense tribute to trailblazing sketch series In Living Color. The FADER spoke to one of the show's most memorable stars David Alan Grier on Thursday who was pretty floored by the video.
The comedian said he was first alerted to the video by Bossip, who asked him his thoughts on the clip. He was stunned by the video and its accuracy. "Bruno is incredible and Cardi is like the hottest thing in the world right now," he said. "It's amazing when a tribute is done right and you can just enjoy it, you don't have to pretend to like it or anything [laughs]."
He was especially impressed by the video's copy of the show's original paint can intro and the perfectly constructed set. "They did the set up we had to the T," he said. "I got a little flashbacks/PTSD watching that. They had the DJ booth set up like the top exactly how we set it up."
After hearing the song — and playing it on repeat all day — he says it really captures the '90s cultural moment super well. "It's got that sound. You know what it is? The drums. It has that new jack swing vibe that was so original at the time, the Gumby haircuts. We thought it was the coolest thing in the world, and it was!"
Now he's decided the song is going to be his entrance music on his upcoming tour. "I downloaded that this morning, so everyone's going to hear it every night when they come see my show."