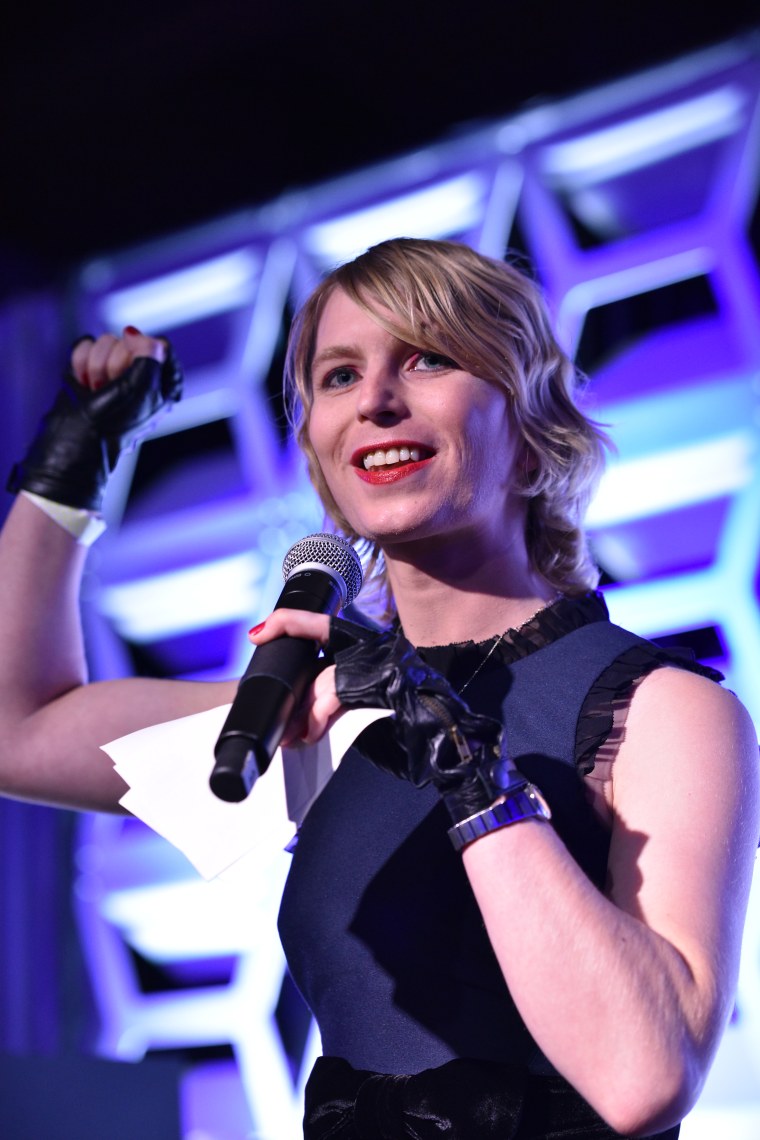 Chelsea Manning, ex-army Private, has officially filed to run for Senate in Maryland, according to tweets from Manning herself and reports from the New York Times.
Manning, who will be running against Democrat Senator Benjamin L. Cardin in the primaries, released a campaign video on YouTube today with the hashtag #WeGotThis. In the video, Manning forcefully says, "We need to stop expecting that our systems will somehow fix themselves. We need to actually take the reins of power from them. We need to challenge them at every level. We need to fix this. We don't need them anymore. We can do better," over footage of protests and congressional sessions. Watch the video below.
Manning, who then went by Bradley, was previously sentenced to 35 years in prison in 2013 for leaking over 700,000 files of classified government documents on the wars in Iraq and Afghanistan, as well as information about prisoners being detained in Guantanamo Bay without trial, to WikiLeaks.
During her imprisonment, Manning was held in solitary confinement for a year in "cruel and inhumane" conditions, as described by the UN torture chief, and attempted suicide twice. She successfully won her battle to receive gender confirmation surgery in 2016 after going on a hunger strike. In January 2017, President Obama commuted the rest of Manning's 35-year sentence, which meant she was released from prison on May 17, 2017 rather than in 2045.
You can donate to Manning's campaign here.