Becca Mancari's big-hearted folk songs glow like Western halos
Call her music country, call it indie rock — Becca doesn't mind as long as you're really listening.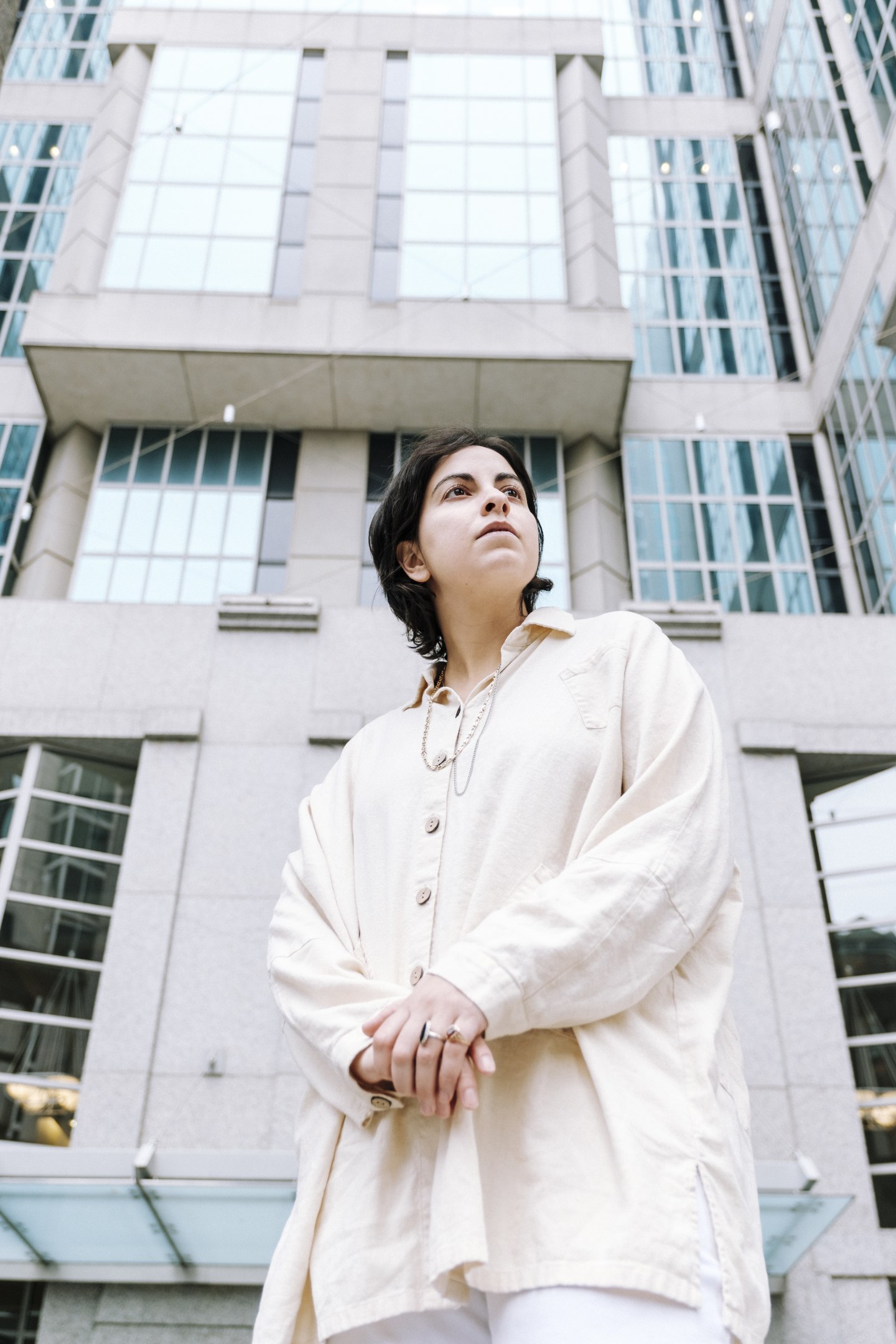 Another Country is FADER's showcase of the folk, country and bluegrass artists that often go unsung around these parts, with an emphasis on new approaches to a classic American sound.

Another Country is produced in partnership with Jack Daniel's Tennessee Whiskey. Live freely. Drink responsibly. JACK DANIEL'S and OLD NO. 7 are registered trademarks. ©2018


---
"This is for the John Prines of the world," Becca Mancari tells me of the gathering in Florida, the 30A Songwriters Festival, that she and her girlfriend Maria are about to head to. "It's not really my bag, but it's like a free vacation, so we're going."
Becca, who's 31 and makes boundless-sounding, steel-hued tunes about love and self-reflection, doesn't really think of herself as a country musician, or one of the "songwriters writers" that will be at 30A. "I'm more of a experiential sounds songwriter," she explains over the phone from her apartment in Nashville. "For me, the sounds in the band are just as important as the actual words. And I don't always tell complete stories. I write about my life, but I try to open it up even more so you can experience what you feel in the songs, too." All said, she doesn't really mind what kind of label you use, as long as she's got your ear.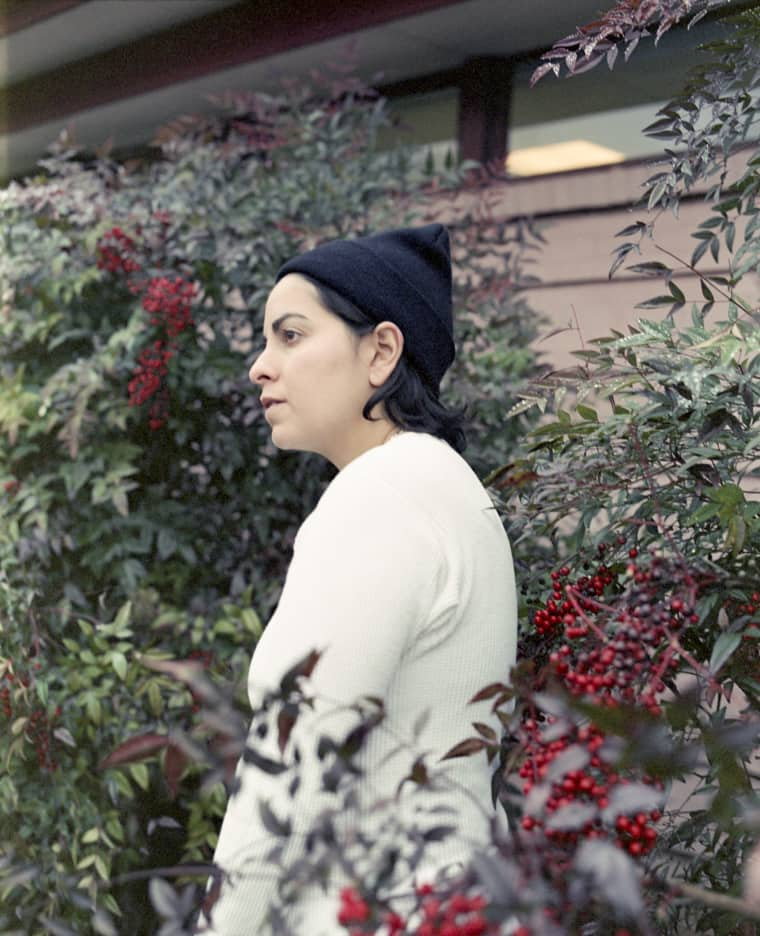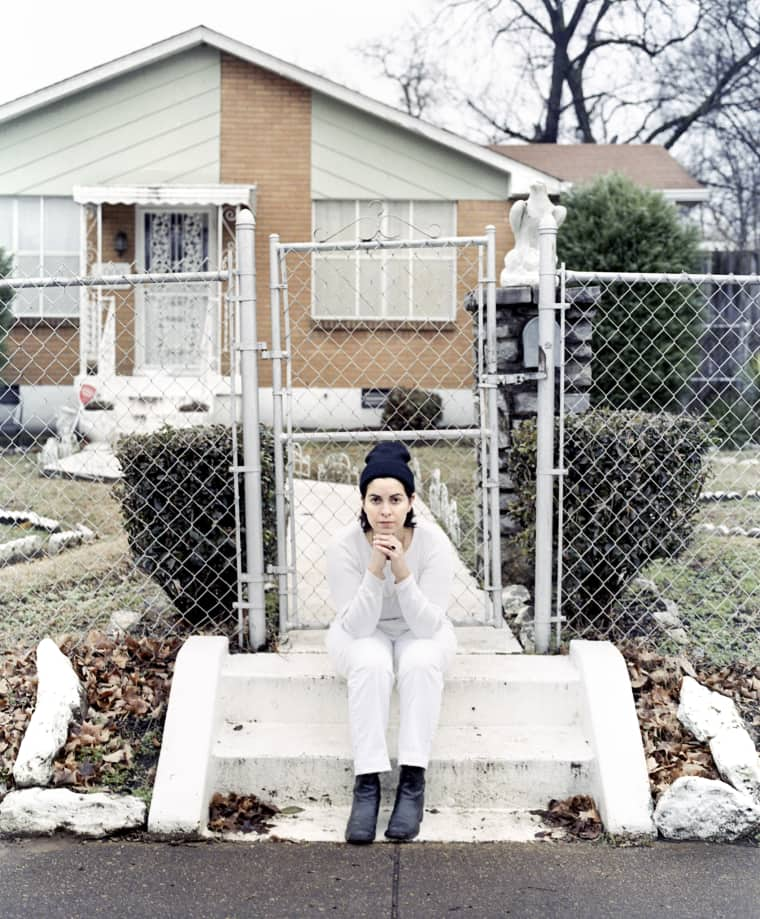 We talk for a while about imagery and artist packaging, being a gay woman in L.A. or New York City versus the South, and the unexpected response to her gorgeous debut album, Good Woman, which Becca self-released last October. She's truly stoked about its reception, which she should be — it's been a very long time coming. More than two years in the making, the album rollout actually began at the end of 2016 with her sunstruck, bluegrassy first single, "Summertime Mama." The video for that reverberating track, which came out this past August, shows her fly-fishing with her girlfriend, her dog, and her Bermuda Triangle bandmate and Alabama Shakes lead singer Brittany Howard, and spotlights Becca's penchant for light and joy and the company of others.
Unsurprisingly, she speaks frequently and enthusiastically about other Nasvhille artists' work: Capacity by Big Thief is "the most special thing I've heard in a very long time," Brittany Howard's Sound in Color is "so different and exciting and brave," and Hurray for the Riff Raff's Alynda Segarra is "magical and masterful and so on the level."
Absorbed by the idea of genuineness, Becca focuses her songwriting lens on what can be revealed through creation. "As artists and people we have these inner places, and we don't really know how to express them until they come out through the next project," she says, somewhere deep in our discussion of what the heck genre means, anyway. "We just have to do it through our music." What comes through in Becca's sound is a deep tenderness, amplified not just by what sounds like a halo around her no-frills voice, but also by the way she layers all that incandescent brass and vacillant strings so songs like "Golden" simply feel like the lonesome West. "Bad girl vibe / Dark, dark whiskey night," she croons on the album's realest cut, "Arizona Fire," alongside a fluttering, ascending composition. "Months and months between / Thousand miles to be free."
You may be happy to hear that right now, Becca's "in the writing place again," and whatever it is she's making, all she wants is for her craft to keep getting better. Maybe something will emerge she didn't even know was there. "I just want to come from a place of honesty, if I can," she tells me, sounding pretty damn sincere. "And that's always been the way this music has come out."
You don't think of your music as country. How would you describe your sound instead?

I guess it's folk rock, if you have to give it a name. I'm more akin to the indie rock world. I never grew up on country music, and I don't really listen to country music, so I feel like a fraud, even being called country. But I understand that language is so limiting, so I always go back to the fact that we're just gonna reach people — if we're called country or not, at this point. I feel like it's because of the steel — that's where people get the country. But the steel is played almost like a synth. I listened to more of, like, Radiohead when I was young. I'm kind of making my way through that genre river. I don't wanna be hung up on it, either. I continue to create music, and people are going to continue to like it — or not.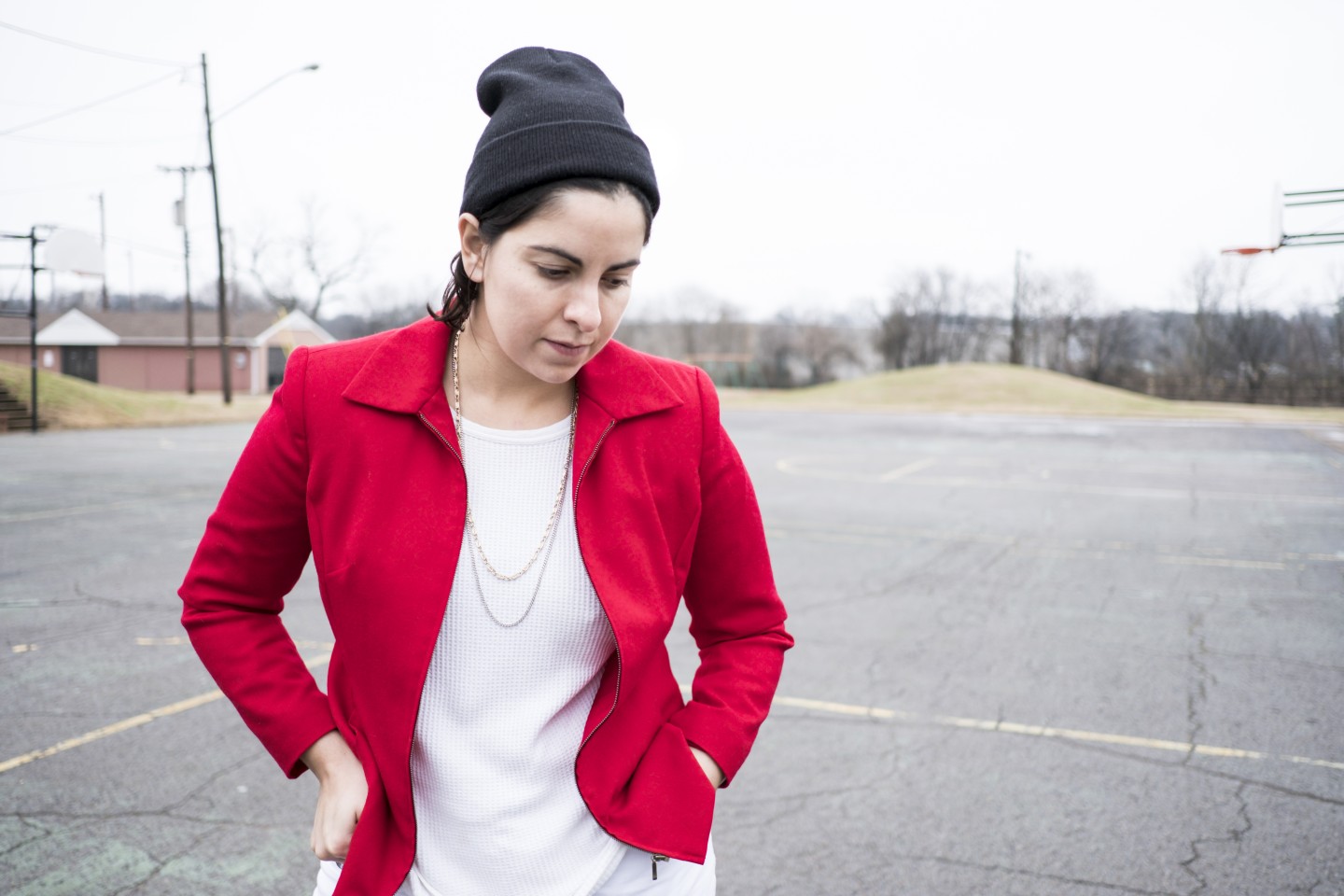 "We knew we were up against Goliath with this record."
Aside from Radiohead, what music did you listen to growing up?

I came up from a very interesting childhood. I almost wanna say it was a cult. It was a very, very religious home. I remember my older sister and I would sneak a radio into our bedroom. We were only allowed to listen to hymns, which are pretty amazing, musically; it's pretty fucking hard to play a hymn, by the way. The only Christian singer I ever thought was actually good is Jennifer Knapp. She was like a Lilith Fair kinda girl. She played electric and she had this really unique voice that I loved. When I was little, I felt like the girls' voices that I heard all the time were trying to sound nice, or pretty, or something. I felt like she was singing in the way that her voice was set up to sing. When I was starting to sing, I realized didn't want to sound like somebody, I wanted to figure out what my voice sounded like, and to sing like that. I think that was one of the best things I ever could have done. I love Feist, but I feel like Feist ruined so many women! I feel like there's so many women who are even like semi-successful, but still have these put-on voices. "What does your voice actually sound like, though?" Man, there must be a lot of great voices that we don't even know.
How have you been feeling about the reception of Good Woman?

It's been crazy. We knew we were up against Goliath, in a sense, with this record. I didn't have a label — I still don't have a label — and I didn't have a lot of money. I feel really proud and excited. I also feel like we got lucky in a lot of ways. You can do everything right, and it's still up to the Fates. You never know. Honestly, I'm just really, really thankful, and it makes me wanna write a better one. I do feel a little nervous about that, because it will be the first time people are listening. The last one nobody was listening, so it came out of nowhere, you know?! It's pretty amazing to see a little record make a little splash, at least.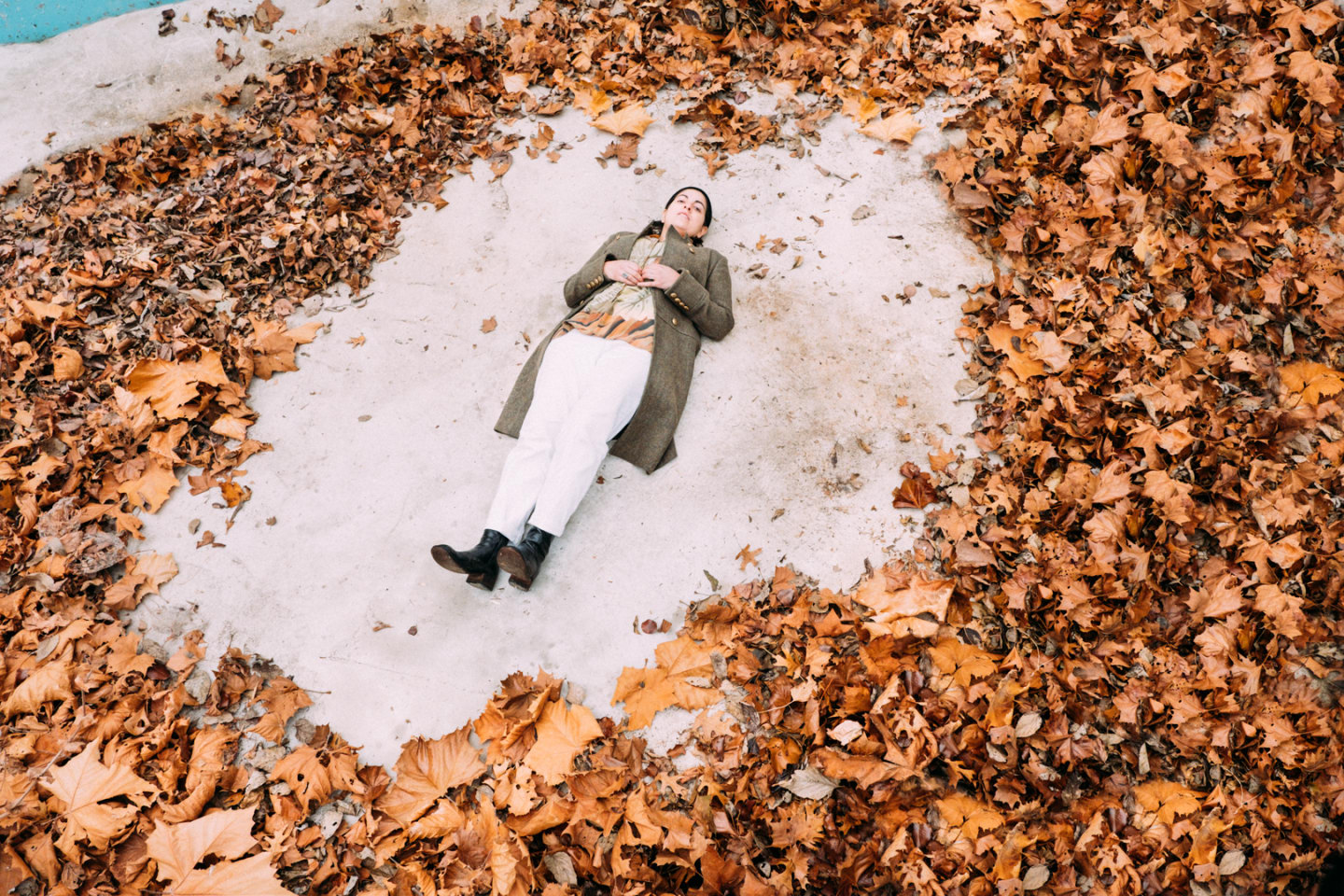 I really feel like we are a little spark that believed that we could do something, in a way that has been pretty amazing. I'm not saying, "Oh, I had it so hard." But being a gay woman in Nashville, there was a little bit of a pushback when I first started. I feel like the current time we're in — being women, being open, being who we are, being not always skinny, or whatever — I'm just amazed at the open doors for the freaks and the underdogs. There's still so much change that needs to happen in the music that is coming out of especially Nashville, and especially country music and Americana. There are so many people of color, queer people, people that are marginalized that still don't have voices — it's a really exciting time but we have so much work to do. There's so much pushback, still, from the old folks that still run things at the top. We're still working, and there's a lot of change that has to happen.
Which includes really educating people and really knowing what we're talking about, and not just the same issues, and Forever 21 Feminism. We have to actually, really learn and listen and make changes, instead of just commercializing feminism and making it this hot topic — I'm starting to see that happen even in Americana and roots music. A lot of buzzwords, and no real change. I don't wanna be a part of any of that. We're all fighting something that is really big and still happening. You can tell when the tide starts changing.
Good Woman is out now. Watch the video for the album's first single, "Golden", below: