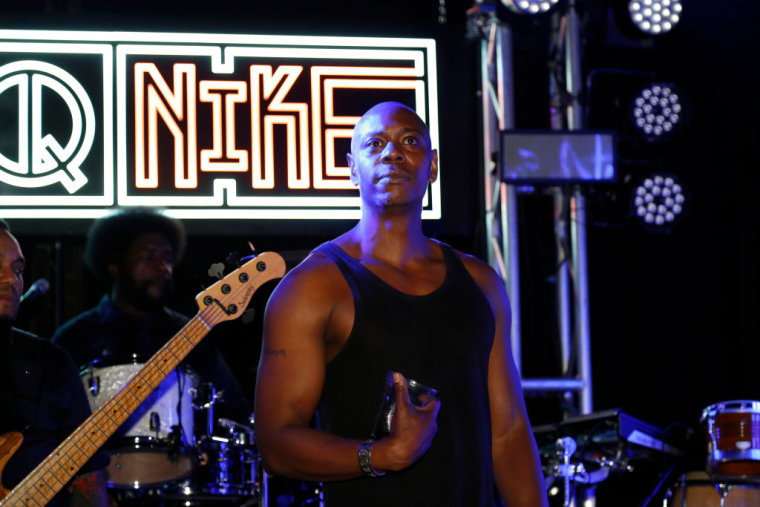 Kendrick Lamar, who was previously announced as the opening act for the 2018 Grammys, will be joined onstage during his performance by U2 and Dave Chappelle, according to a report from E! News.
Lamar is nominated for seven Grammys in 2018, including Record of the Year for "HUMBLE.", and Album of the Year and Best Rap Album for DAMN.. U2 appeared on the DAMN. track "XXX.," and Kendrick returned the favor with appearences on two recent U2 tracks, "Get Out Your Own Way" and "American Soul."
Dave Chappelle recieved two nominations this year in the Best Comedy Album category for his Netflix specials Deep in the Heart of Texas and The Age of Spin. He also dropped two Netflix standup specials Equanimity and The Bird Revelation on New Years Eve.
The Grammys take place on January 28 at Madison Square Garden in New York City. Other performers this year include SZA, Cardi B, and Bruno Mars.