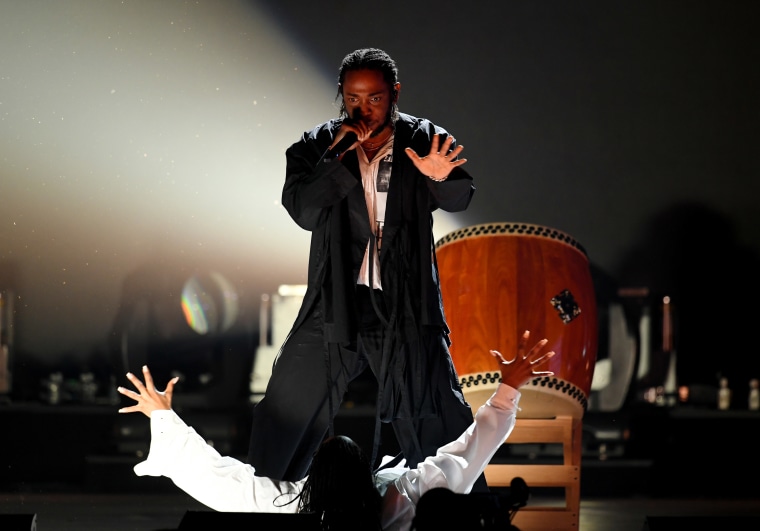 Ryan Coogler has explained that Kendrick Lamar was originally only due to contribute a few songs to the soundtrack of Black Panther. However, when the director showed the TDE rapper his work on the Marvel movie, he soon wanted to make the whole thing.
In an interview with NPR, Coogler said he'd been a fan of Lamar since he first started putting out music and that they had long planned to work together in some capacity. Coogler approached Lamar in April 2017, shortly after the release of DAMN., with the offer of recording some songs for his Marvel debut. He brought along scenes from the movie to show what he was working on.
"At first, he was just going to do a few songs for the film," Coogler said. "Then he came in and watched quite a bit of the movie, and the next thing I know, they were booking a studio and they were going at it."
Elsewhere in the interview, Kendrick producer Sounwave explained that they did the bulk of the work on the soundtrack on tour in the summer of 2017. He said about half of "the production, the hooks, and ideas" were created while on the road.
Black Panther: The Album is out on February 9 and includes Kendrick Lamar alongside TDE label mates SZA and ScHoolboy Q, plus The Weeknd, Jorja Smith, James Blake, and more. The movie follows one week later on February 15.