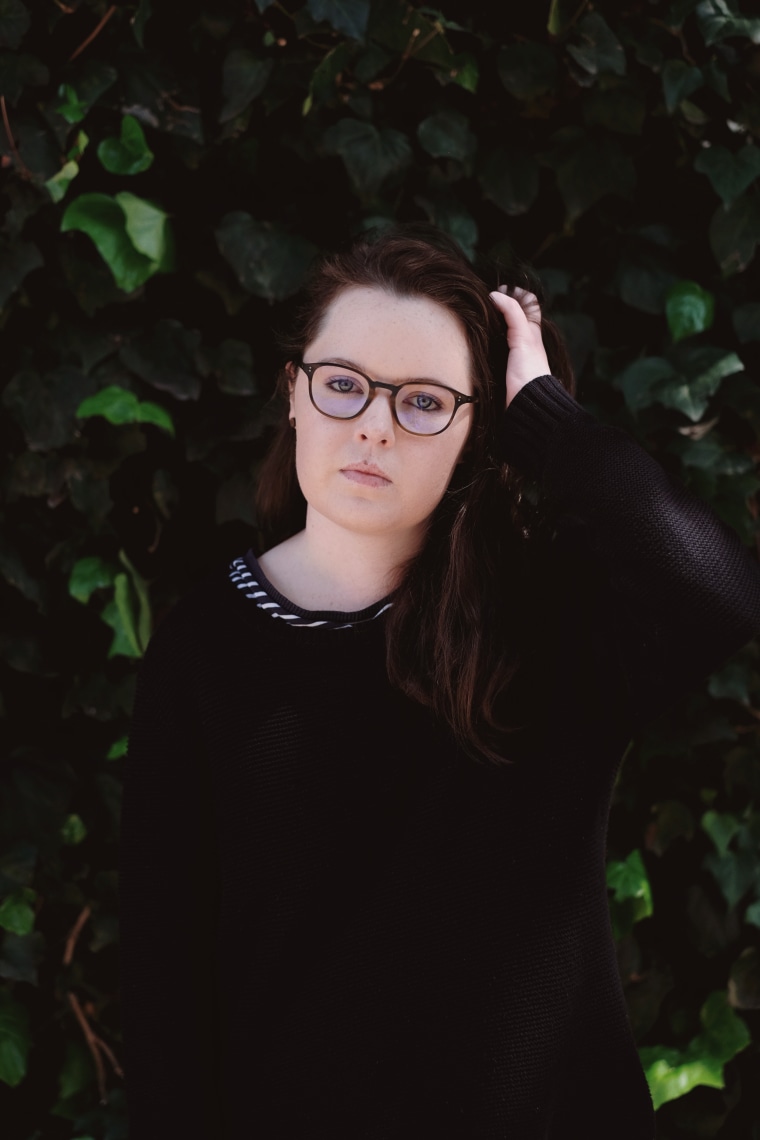 No one knows better than 24 year old Australian producer and songwriter Alex Hope what it's like to be one of the leading pop producers in the music industry today. She's worked with songwriters like Jack Antonoff and Joel Little, and before relocating to L.A. about two years ago, Alex collaborated with some of Australia's top pop artists, such as Broods and Troye Sivan. In 2017, she was involved in Spotify's "Secret Genius" campaign, and she's most recently written and produced on Tove Lo's Blue Lips.
It only takes a few listens of the songs Alex has worked on to understand why they're instant hits; in a song like "Wild", her production is spacious and nostalgic, instantly refreshing even two years later. Her production on Tove Lo's "hey you got drugs?" has these hauntingly bittersweet harmonies that perfectly capture the vulnerability of Tove's lyrics.
There's so few examples of successful women producers at the highest tier of the mainstream pop world, and with all that Alex has accomplished, she's incredibly aware of it. "I love talking about being a female producer at this time because when I was younger I was desperately looking for articles and things to find other female producers to almost justify my career choice," she mentions to me in our call earlier this month. Her responses to my questions only solidified my impression that she's thought deeply about her position in the music industry, and does not take its significance, or her ability to vocalize her thoughts, lightly.
In a recent Billboard article, you mention how it seems hypocritical that the Taylor Swifts of the world "will get up to accept an award and be surrounded by straight, white, middle-aged men". Do you think, then, that change has to start on a more micro level? For example, I saw recently that Georgia Nott from Broods started a new side project created entirely by women.
That's 100% correct. I saw Georgia the other night and we talked about it, and I think that's an incredible start. It's more about women seeking out female writers, female musicians.
But also labels and publishers — if they can present artists with lists that just have a bunch of great producers, and maybe there might be some women producers on there. It's this whole thing of if you're a guy in this industry, you're called a producer and if you're a girl, you're called a "female producer." It would just be wicked if it were all just whoever is best for the job. Artists and labels have to think about that. I work with a lot of younger female artists and they get super excited to work with a girl and I feel like there's a different energy there and they feel more comfortable opening up because I can relate to them more. I would just love if they had more of those options. I think there are a lot of girls out there making music, but they have to scream a bit louder just to get noticed. It comes down to the managers, publishers, artists, [and] records labels all just trying to seek out and give opportunities to females. Something like Georgia's project is the perfect example of bringing girls together and creating this body of work. There are a lot of female artists who would be into the idea, it's just about encouraging more women to get into this field so we can get to the point where artists can work with just as many female producers as male producers.
I was wondering if you could share about any new projects you're working on?
I have a song on Troye Sivan's upcoming album and we also did a song for the Love, Simon soundtrack with Jack Antonoff called "Strawberries & Cigarettes" which I'm really excited about. I've been working a lot with Mikky Ekko and Sasha Sloane on her solo project. I'm also working with Missy Higgins, she's an Australian artist who is like an idol of mine so it was awesome to work on her album. I've been working with Tove Styrke, the other Swedish Tove, who I love and I think is a genius. There's a couple things in the pipeline that I can't really disclose as of yet. Also with Cold War Kids… I've just been trying to branch out and do a bunch of different projects and not get kinda stuck in one level or specific genre.
Do you think L.A. culture has changed the way you think about the music industry in comparison to how things worked in Australia?
I love it here because you get artists coming from the U.K. or Scandinavia for writing trips so you get to sit down and work with a bunch of artists whereas in Australia you feel quite isolated. When I was in Australia I thought the lack of female producers was just an Australian issue because I hadn't really worked out of Australia. But when I got to LA that was when it kind of hit me that it was a world-wide situation, where there were so few women producing for other artists working especially in the top pop world. When I got here and started talking with other producers like Max Martin and Jack Antonoff, I found out that it's just this way, that it's a kind of boys club when it comes to producers and engineers. It's been good because I've been given a lot of opportunities but it's also kind of a bittersweet moment when you're in the studio with an artist and they're like, "Oh my god this is the first time I've worked with a female producer," or, "This is the first time it's ever been an all girls session." That's great, but it's kind of sad if that artist has made four or five records and this is the first time they've gotten to work with a female [in the studio].
"I think there are a lot of girls out there making music, but they have to scream a bit louder just to get noticed."
You've talked before about how your parents gave you one year to get this whole music thing together, which is honestly really intense. Do you think if you hadn't been raised with your background, would the path to being such a successful producer have been as easy or would it not have happened at all?
I think it was great the way I was raised, because it prepared me for this industry. I grew up with a creative father, he's an author and writes all day, everyday. Seeing that work ethic in a creative field and seeing him supporting his family off of what came out of his brain was definitely inspiring. But I saw how hard he had to work so I knew that it wasn't easy to do your dream as your job. Giving me a year was really good because it made me a lot more pragmatic; you need to write a lot of songs obviously but there's so many other things involved, like you really should research the publishers in Australia and go to different events to network, and being that annoying person sending your demo to people. Having that one year limit makes you really appreciative of the time you have, you don't want to waste it and so you're very much forced to just do it.
I also grew up in a household where there was never a discussion of you can't do this because you're a girl. My parents were very much, "You can do whatever you want, that's awesome." It never made me question the path that I wanted to take. I also had really encouraging people around me, like my first publisher Marie. When she signed me at 18, she was like, "Alright we're going to sign you as a songwriter but I want you to focus on getting your production up there." When I started the production thing, I was mainly a songwriter and could do a couple lousy demos but I wasn't a producer. You have to find the right people but you also have to be proactive. You can't just wait around and write one great song, thinking you'll get a publishing deal. You have to keep writing songs, so that when you're given opportunities, you're ready. You might get into a great session and you're totally unprepared and you might not get asked back to work with those people. I think the whole year thing was intense but it was awesome because it worked out. Even if it hadn't worked out I would still think it was really neat — it was really realistic.
You've done so much and you're still so young. What are your goals for this year and the long term future?
I obviously want to keep working with artists that I admire but I also want to, in any small way that I can, inspire and encourage a younger generation of girls to see this as a viable career option. It's so fun and totally not just a guy's job. Long term, I'd love to be nominated for Producer Of The Year at the Grammys. I really want to do projects that I find inspiring and projects that are going to be therapeutic for the artist and the listener. I started songwriting because I just started venting as a teenager and I never thought anyone would hear it. I just want it to stay as like this creative theory and escapism. The world needs music right now and a way to vent or a way to celebrate.