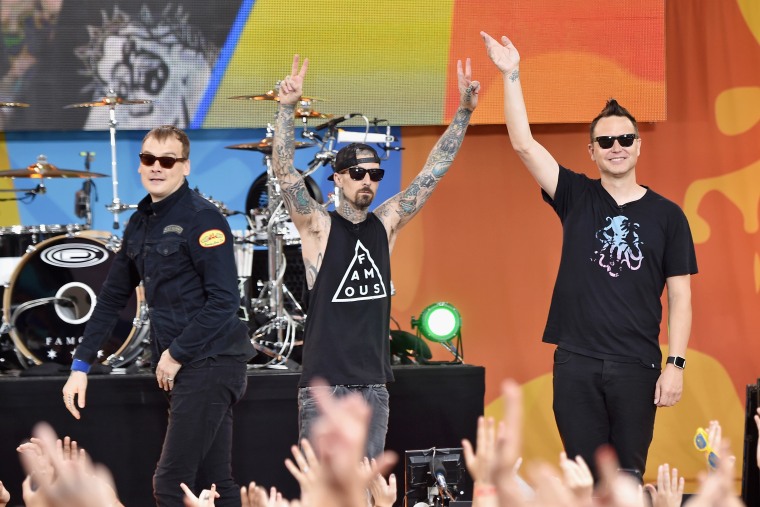 Drake shared the video for "God's Plan" today, and fans immediately pointed out that the concept of the video — Drake is given a lot of money to make a music video but doesn't use it on the video, he uses it for something else instead — had been done before, by Blink 182 in the 2001 video for "Rock Show."
Both videos, as seen above, begin with a card explaining the trick pulled on the studio's check. In the beginning of Blink 182's "Rock Show" video, the band cashes the check and begins their drive around town. They give people haircuts, they pay a lot of strippers fairly, and they host a free concert in a mall.
Overall, the punk element of Blink 182's video prevails, and quite a bit of their $500,000 budget is spent destroying expensive things for fun. In a 2001 interview with MTV News, Travis Barker explained, "We took all the money they gave us for the video, and instead of renting sports cars and getting a bunch of stupid dancers, we spent the money destroying things and being weird."
Watch both videos below to compare.