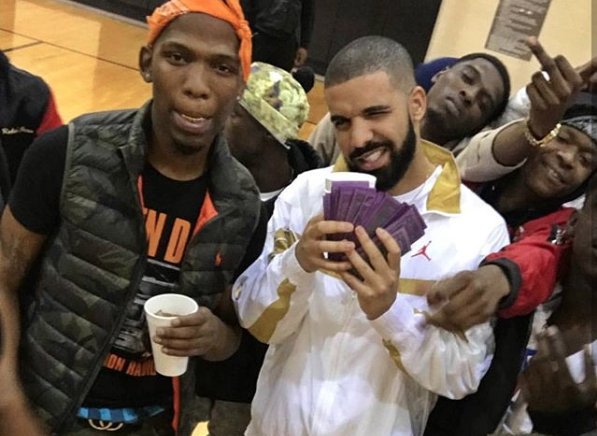 Drake has extended his own record with "God's Plan," which has reached its fourth week in the number one spot on Billboard's Hot 100 chart. He's also brought BlocBoy JB into the top 10 with their song "Look Alive," making the Memphis rapper the first artist in a year to enter the top 10 with their first entry, following Harry Styles last year. The song debuted at number 6.
Before Styles, who reached the top 10 with "Sign of the Times" off his debut solo album, the last artist to enter with a top 10 single was Soko, in 2014, with "We Might Be Dead by Tomorrow."
"Look Alive" debuted with a fun video featuring the duo dancing; a video for "God's Plan" was released on Friday.