Black Panther has enjoyed a record-breaking opening weekend and the cast of the Marvel movie are currently everywhere promoting it. Co-stars Lupita Nyong'o and Michael B. Jordan have added an extra element of fun into the promo trail by engaging in a little bet that, unfortunately, Jordan lost. As a result he has to drop and do a push-up whenever Nyong'o tells him to.
The first punishment push-ups came during a press event in New York last week, and led to this great picture.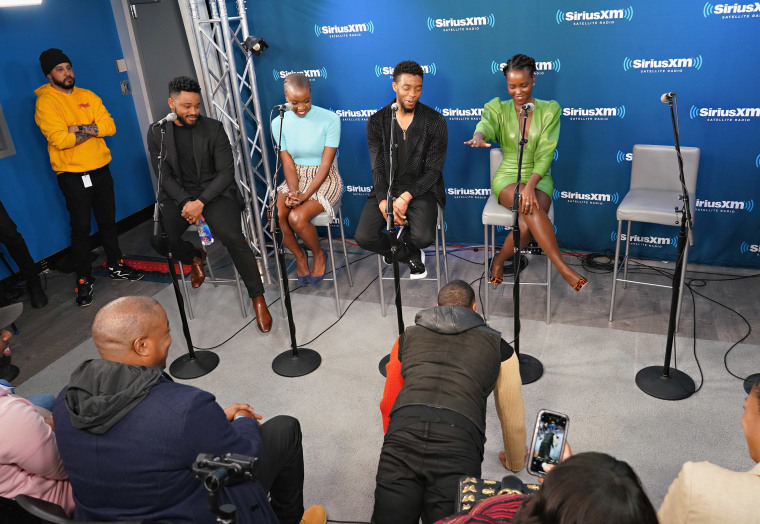 Then came the second at a Calvin Klein show during New York Fashion Week, This one was captured on Instagram. "She's brutal," Jordan says in the video. "Never bet with her ever."
"Payback's gonna be real," he later says. "Just stay tuned for the payback."
On Monday, February 19, the pair were backstage at The View when Nyong'o struck again. It's still unclear at this point what the bet she and Jordan made and how he lost.
One thing is clear from the video above, there's only two more public push-ups to go. Stay tuned for when they drop.