Deli Girls are fed up, unstoppable, and emo as hell
Like all the best mall punk and nu metal, this duo's noise music reminds you what it's like to feel invincible.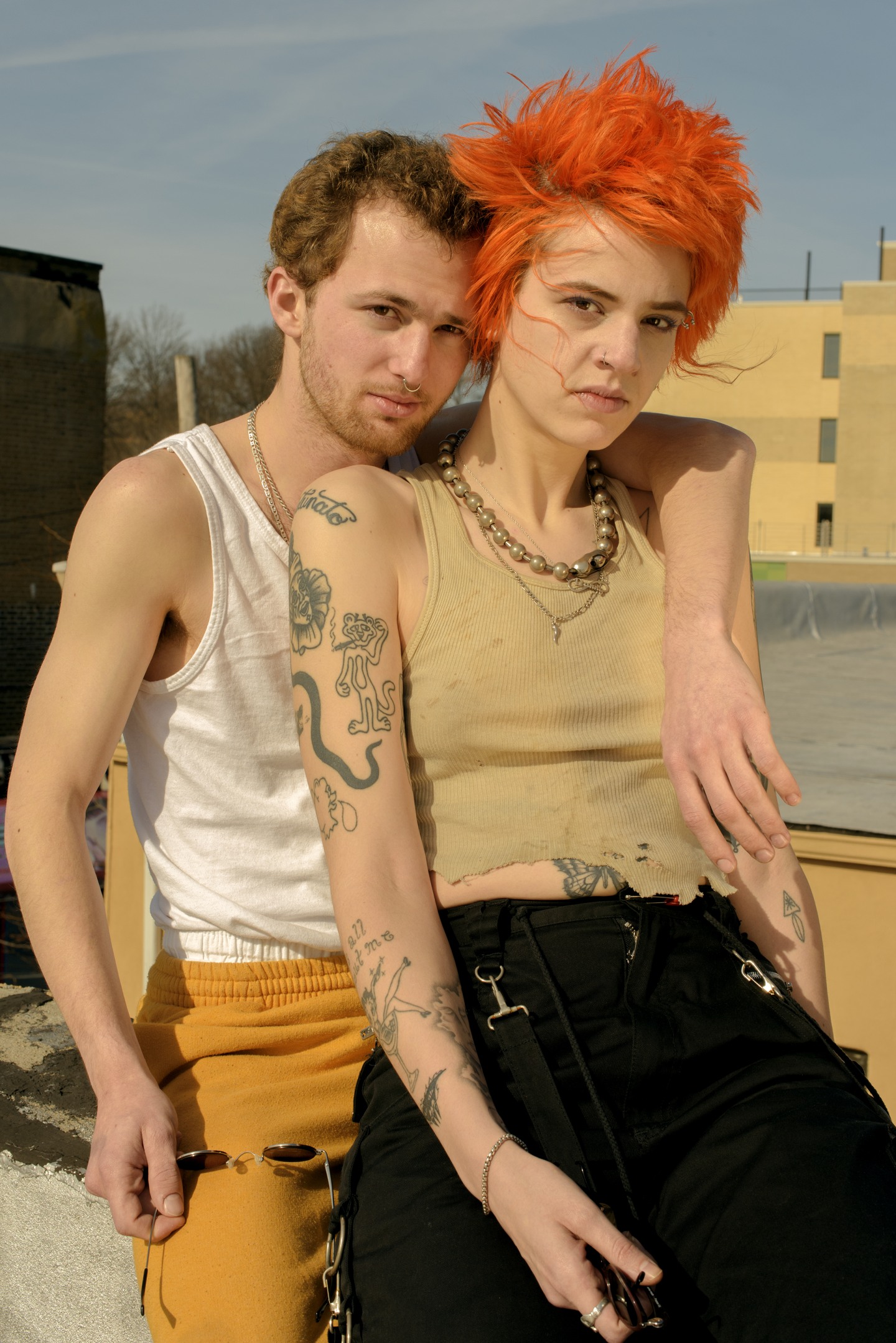 The FADER's longstanding series GEN F profiles emerging artists to know now. This story contains graphic language related to sexual assault.


"Emo is gay," Danny Orlowski says between bites of tuna melt. I'm sitting with Orlowski and Tommi Kelly of New York noise duo Deli Girls at Paphos Diner, a fluorescent spot with green seats, hot pink walls, and totally decent waffle fries. We're talking mall punk — Fall Out Boy, My Chemical Romance, The Used, Good Charlotte.
"The reason why I needed [emo] so badly, and maybe still do, is that it was the only thing that was 'punk' where it was also OK to be gay," Orlowski tells me. Growing up ambiguously queer in Queens and Long Island, they cite emo's embrace of androgyny as formative, especially at a time when mainstream media wasn't showcasing openly queer artists. "I've gotten so much shit my entire life for not giving a shit about all the classic punk bands, but all that shit is super straight and exclusionary," they say. "I'm not gonna pretend to like your shit at my own expense."
Not pretending to like exclusionary shit at their own expense is sort of a Deli Girls mantra — others include "friendship is romance," "dance at our shows," and "Jim Carrey that shit," referring to the actor's philosophy of manifesting his reality. Guided by such principles, Deli Girls has spent the last few years Jim Carrey-ing a growing fanbase, one that is drawn to the visceral energy of their live performances.
At shows, the crowd gathers around Orlowski as they strut and thrash around the room, displaying their rage and vulnerability with an ugly, commanding sincerity. Kelly, meanwhile, crouches in the background over drum machines and sequencers, turning vocal samples, barking dogs, and a grab-bag of other percussive noises into a feedback-scorched blend of industrial, hardcore, and pop. It feels both brand new and ecstatically familiar, as if the '98 Family Values Tour just crash-landed in the basement of your local punk house. Their first album, Evidence, released by Brooklyn freak nightlife label Sweat Equity last October, plays out like one of these live shows.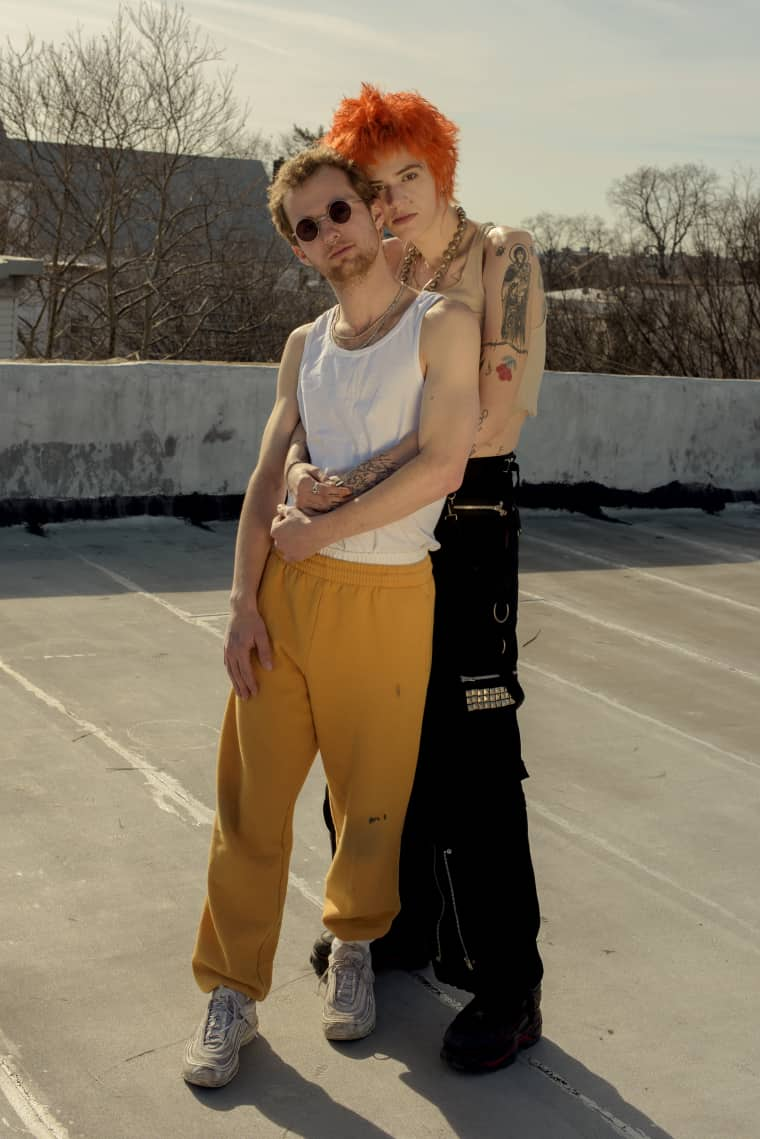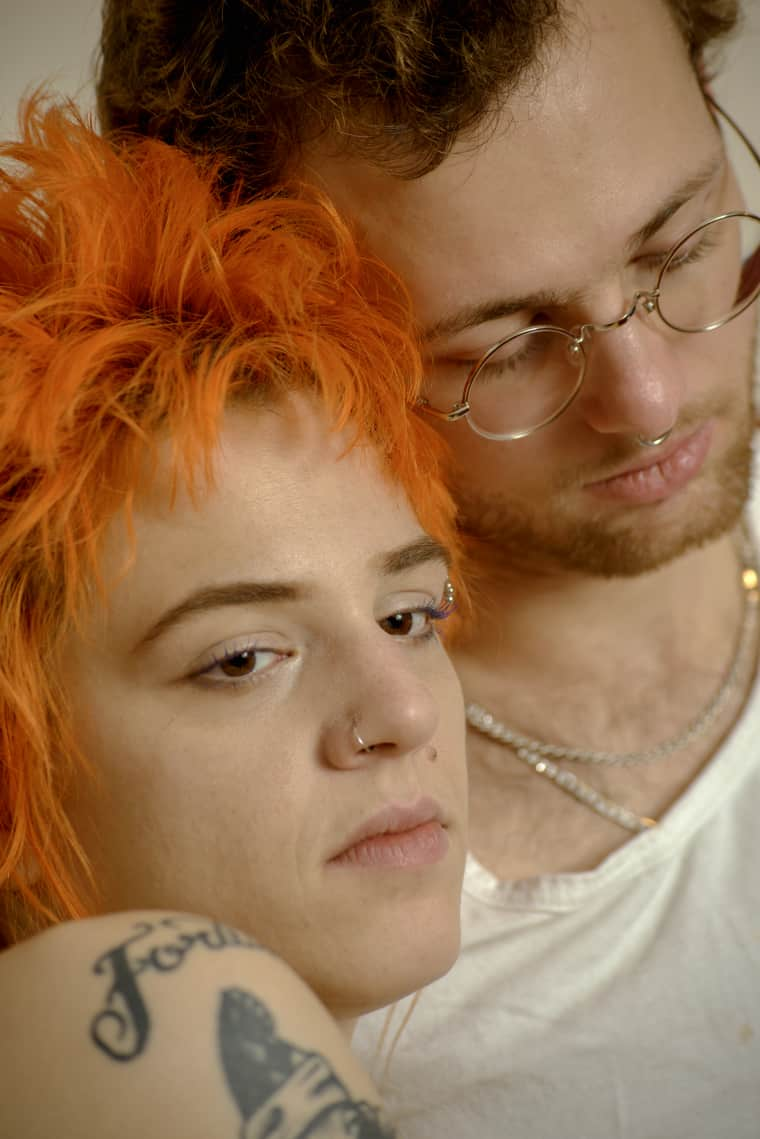 Though Orlowski and Kelly both graduated from Brooklyn's Pratt Institute in 2013, they didn't start hanging out until the following year, first bonding over a bad art show. "Total seminal Deli Girls moment," remembers Kelly, "hating on some art." They started playing music the following year, making songs for a mixlr radio show, eventually pulling their first live set together after two dudes named Alex booked them a show at the now-defunct Coco 66 in Greenpoint. "There's never gonna be a super bad moment because we know how to respond to one another," says Orlowski. "That's the most special relationship ever."
The first Deli Girls collaborations were, at their core, pop songs. "[Pop] goes past your personality and hits you right in the heart," Kelly explains, before starting to sing the riff of NSYNC's turn-of-the-century earworm, "It's Gonna Be Me." As an openly gay teenager in Phoenix, Arizona, voted "most likely to be famous" in high school, Kelly spent his time playing video games and listening to Nine Inch Nails. (Currently he chooses not to declare his sexuality.) Now he has leveraged an interest in Max Martin song craft and a gamer's taste for Easter eggs into a giddy mastery of apocalyptic soundscapes you can dance to.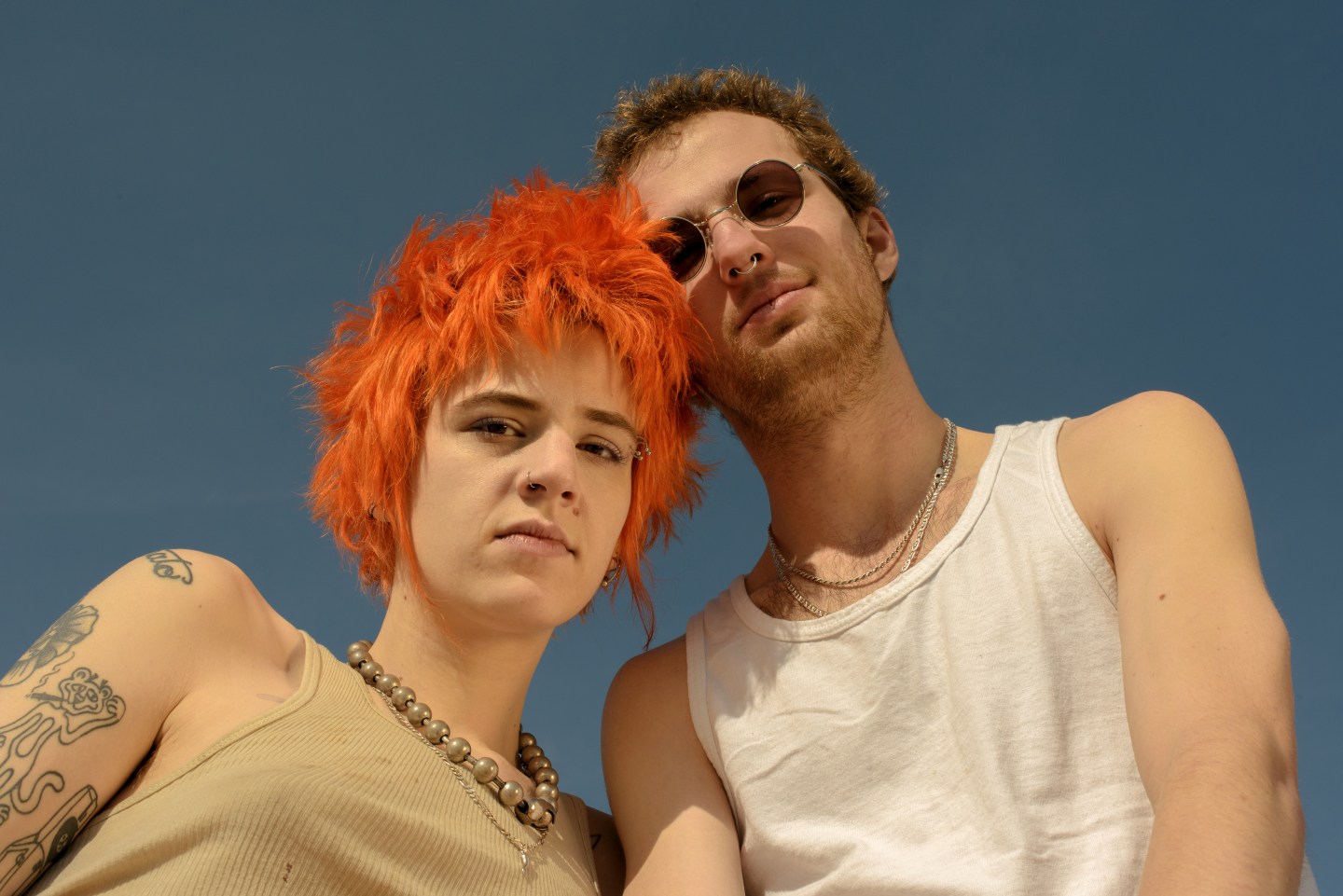 "Emo is gay." — Danny Orlowski
Orlowski deploys the same precision in their lyrics and delivery, repeating sharp lines with a rhythmic urgency, like they're trying to physically expel the words from their body. The resulting poetry unfurls like a hyper-relatable shitlist, one that takes aim at insurmountable debt ("they put numbers in my name and I can't even fucking pay"), fascist scum hiding behind rhetoric ("you say rights but you don't mean rights"), and surveillance ("little man watching me / little camera recording me"). But their fiercest rage is reserved for rapists and the spineless bystanders who protect them.
"I was raped by somebody," says Orlowski. "And a bunch of socially glorified men told me that there was no evidence that it happened. And they used the word evidence. So our album is called Evidence." The title track is the album's closer, featuring a threatening Quake sample of someone drowning and Orlowski's snarls: "It's my body and I'll fucking kill you." At this point in the show the music tends to drop out, leaving all eyes on Orlowski as they pace around, cackling. "I'll feed him Plan B / that he bought with his own money...and then I'll leave him for dead."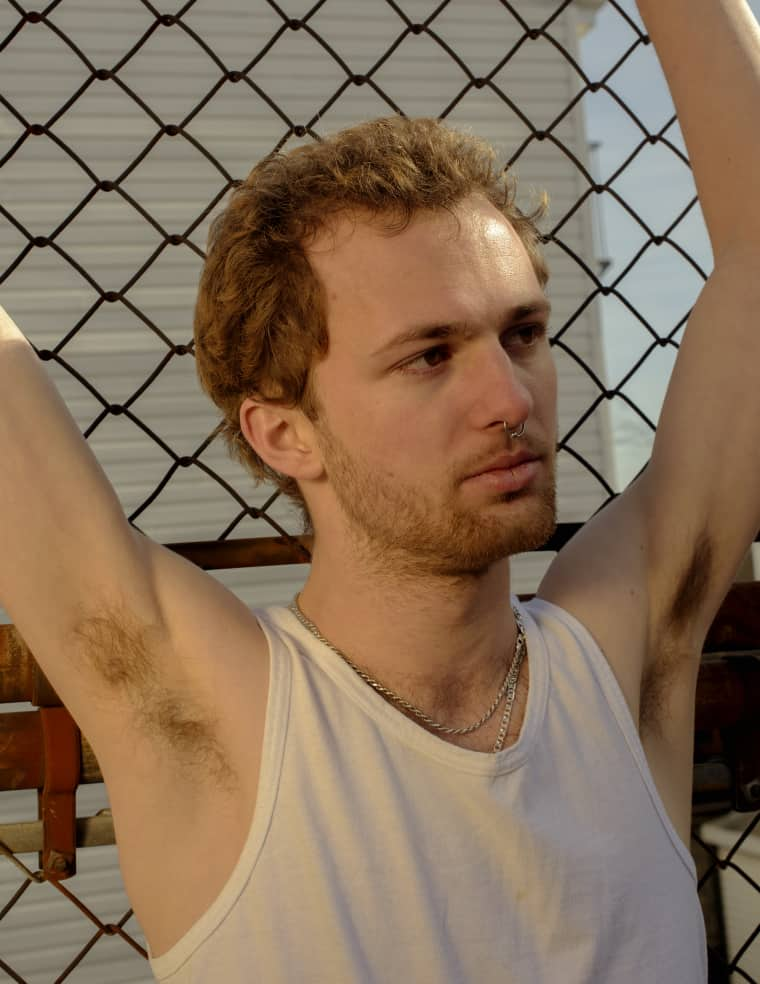 "It's probably the best fucking feeling ever that people are into our record," Orlowski says. "It's the biggest turn this shit into something positive thing ever, and it feels so fucking good. I'm sure none of them are even aware of what it means to me. But it's so cool to see people mosh and get angry [with this as] the soundtrack."
At Paphos, Orlowski is wearing an oversized KoЯn hoodie, which matches the KoЯn tramp stamp they got the night of 45's inauguration. Tonight their neon orange hair is down, but sometimes it's liberty spiked. I don't think it's a coincidence that in 2018 all the club kids look like they've been shoplifting from Hot Topic, or that as soon as the clock rounds 3 a.m., even the most polished DJs tend to drop "Freak on a Leash." The last few years have left even the most resilient of us enraged and exhausted. Sometimes it feels like the only art worth engaging with is the kind that reminds you what it's like to be hyped and invincible.
It sort of feels like I've spent my entire life in fluorescent diners like this one, commiserating about assholes with social capital and the real violence of toxic scene dynamics. The Deli Girls project feels redemptive because it makes you believe that, for once, kids like these get to score an extra life. Like, for twenty unhinged minutes at a time, we get a chance to win.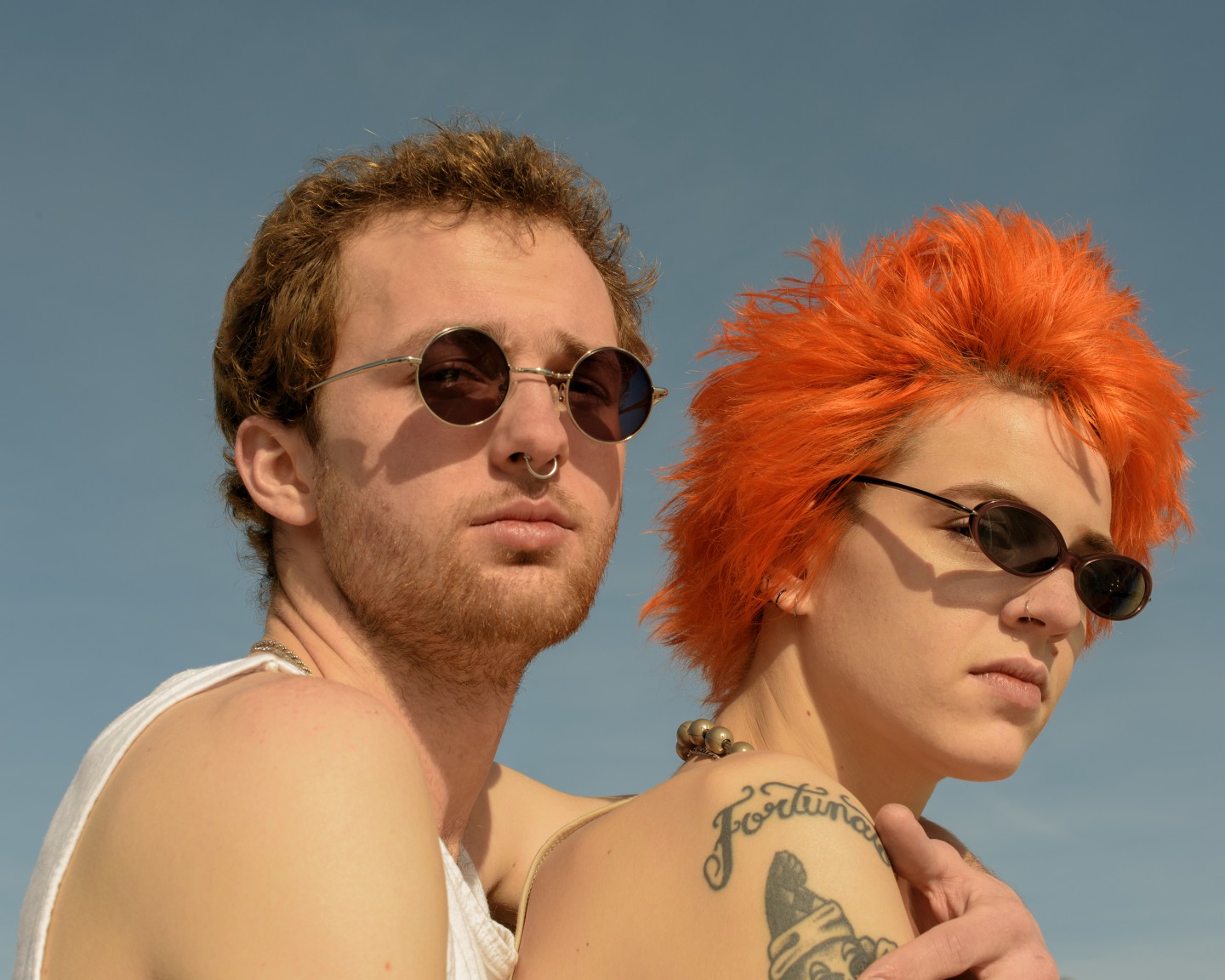 From The Collection:
GEN F