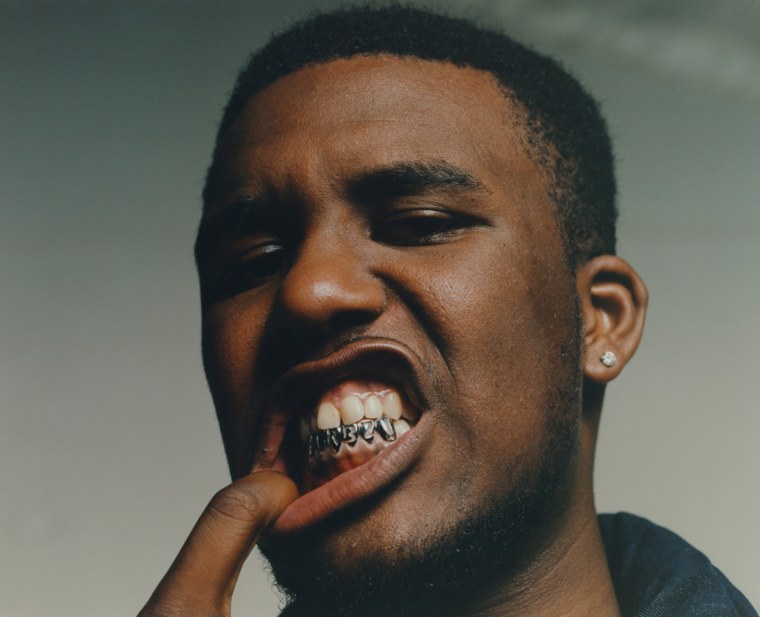 London's Novelist has announced plans to drop his debut studio album later this year. The MC announced details of Novelist Guy, including tracklist and an April 13 release date, on Friday morning.
The album is preceded by new song "Nov Wait Stop Wait," which can be heard below. The project is self-produced and will be released independently.
"I spent the most of the last few years creating these beats, learning how to mix how I like and pouring my heart out, somehow still managing to rhyme with depth and meaning," he wrote in one of the tweets.
NOVELIST DEBUT ALBUM?

DID HE PRODUCE AND WRITE IT HIMSELF?

IS THERE'S PREORDER AVAILABLE EVERYWHERE?

IS MAN STILL INDEPENDENT?

Can we have a retweet for the culture, please...https://t.co/xJ5DTb4t0N pic.twitter.com/AoMG8zyfN0

— Novelist Guy (@Novelist) February 23, 2018
This is my debut album entitled: Novelist Guy

I spent the most of the last few years creating these beats, learning how to mix how I like and pouring my heart out, somehow still managing to rhyme with depth and meaning.

Cover art, painted by @R_y_a_n_H_a_r_t - Inspired by God.

— Novelist Guy (@Novelist) February 23, 2018
I thank my Mother and Siblings for supporting me throughout the duration of my life keeping me out of trouble, and career, even when I wasn't focused.

Special shout out to BIG PREM: @ItWasPrem

Keeping it G real with me 100 percent throughout this whole music thing.

— Novelist Guy (@Novelist) February 23, 2018
Last thing i want to say is, All praise be to my Heavenly Father who has guided me the whole way with his Holy spirit which is in Christ. Much love. Enjoy the Art.

— Novelist Guy (@Novelist) February 23, 2018