Atlanta trapper-turned-rapper Young Scooter has seen the wide reaches of success in the rap game without really having to stand in front of the white hot spotlight. He's enjoyed a front row seat to Atlanta's rise to industry dominance, due in part to his close ties with some of rap's heavyweights, but Scooter has preferred to play the background and speak to what he knows best.

Since the release of the booming 2013 street anthem "Colombia" — which Scooter says is the biggest dope boy song ever — the 31-year-old has maintained a solid under-the-radar presence in rap, with a core fanbase dedicated to his nonchalant full-time hustler, part-time rapper theme. Though the general sound of Atlanta rap has shifted towards melody, Scooter has still been able to maintain his consistency with harrowing raps about the trials and tribulations of everyday life in Atlanta's Zone 6. Hot on the heels of his summer 2017 release Jugg King, Scooter is back with his Trippple Cross project with heavy features from Future, Thug, NBA Youngboy, and more.

The FADER recently caught up with Young Scooter to discuss working with the Super Slimey gang on Trippple Cross, the constantly shifting Atlanta rap scene, and authenticity.
How did the Trippple Cross project come together?

I drop my mixtape off the mood of the streets. I feel like it's a lot of crazy shit going on in the streets right now. I just felt like that would be the strongest title to drop, that Trippple Cross.

Tell me more about that, what crazy stuff is going on?

Right now? Robbin', snitchin', all types of shit.

Are you talking about your life in general?

I'm talking about my life in general and the stuff I see around me. People snitching' on their partners, and people doing stuff behind your back, that's a triple cross. Right hand partners rob their own people everyday, or they're snitching on their people everyday. There's a lot of that going on. That's what I speak on, what's going on in the streets.

Do you think your ability to maintain in this game is due to that authenticity in your music?

Yeah, of course. A lot of people know me and, you know, folks from other cities might call like, "Is Scooter that type of nigga? Is he really a street nigga?" They don't mean nothing at the end of the day because it ain't nothing more than an entertainment business. Rappers lie everyday. My authentic streetness is what got me still going because there's a lot of rappers that I looked up to, I mean they're relevant but nobody really listens to them because they ain't really out here or reppin' the streets.

Who are rappers that you looked up to growing up before you started rapping?

I grew up listening to No Limit, Master P, Birdman, the Cash Money era, the OG's, the Gucci's, [Lil] Boosie. I really grew up listening to Boosie though, Boosie got a song for every mood you in. Boosie is my number one.

Have you ever reached out and tried to make music with Boosie?

Nah I ain't never really talked to him about that, I know we could do it though, me and him close.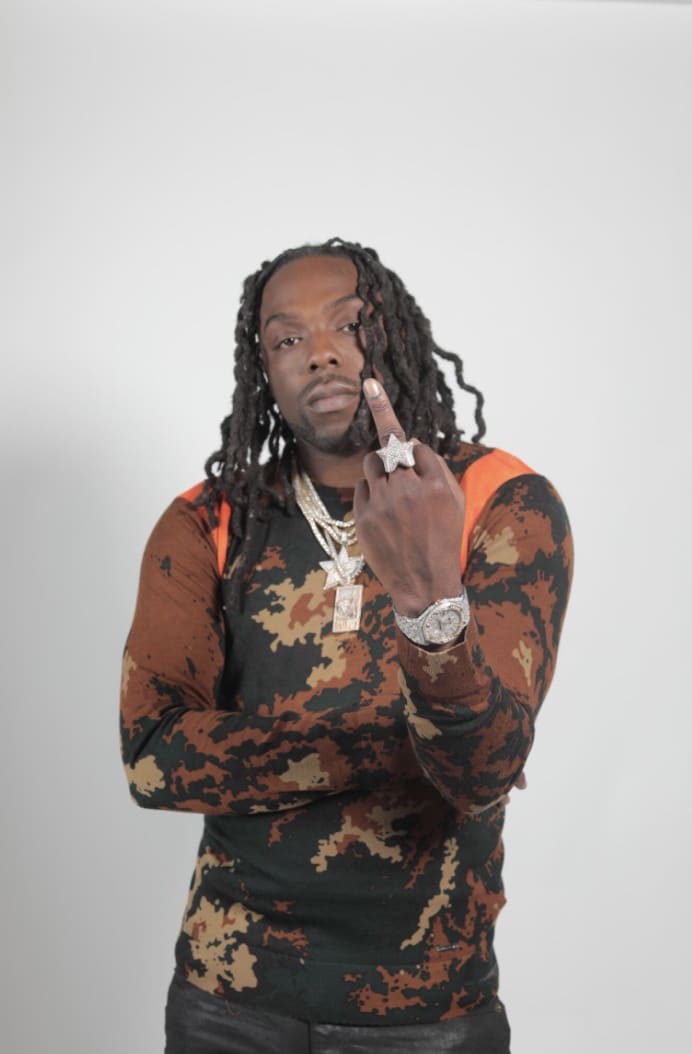 Why'd you choose Young Thug and Future for the project?

Those are my brothers, they're the people I see everyday. Every day I'm in the studio with them so it's only right for us to do that.

Tell me about the first time you linked up with Young Thug/Future.

I met Thug in the street, he's a real street nigga at the end of the day. That's where I'm at so of course we gonna bump heads, I been riding with him for a minute. But Future? I knew him ever since childhood, we started everything together. We shot our first videos together. We always been young hustlers, because we were in Lil Mexico, everybody is hustling or doing something. We were always hustling.

What is it about that Zone 6 that has played a role in bringing a lot of rap music's biggest acts?

Zone 6 birthed a lot of street rappers, and for rap music, the streets is a big part of what it's about. Zone 6 done birthed a lot of that. You gotta think about all of the rappers from Zone 6: me, Future, Gucci Mane, OJ Da Juiceman, Big Blank Black, Trouble, Alley Boy, 21 Savage, Young Nudy. It's just a whole lot. It's just a hustlers' environment, Zone 6 don't really got nothing but hustlers.

When did you get to the point where you wanted to focus on music more?

When I saw the success of "Colombia." I feel like "Colombia" is the biggest dope boy song ever.

How do you think the sound of Atlanta has changed since you came in the game?

Hell yeah, because you gotta think, niggas ain't even making music sometimes, you can go on Instagram and be funny. It's not even about the music, it's about social media. A lotta folks are bullshittin' but it still works. Folks my think my music is bullshit, I just say that's your opinion.

This is the city you gotta break in though, if Atlanta's not listening to your shit, you might not make it. I think it's good at the end of the day, it don't matter what you say, this shit all entertainment. It's a new rapper coming out everyday. There wasn't that many rappers coming out back then, they coming every week now.

Why do you think that's the case that a new artist comes out every week?

Because folks have been coming up with weird schemes and it's just working. You can make anything; as long as the kids is dancing to it, you could be next up.

Do you think that's good or bad for music?

I think it's good, I wanna see a nigga win. I guess it means there's room for everybody.


How do you spent your time these days when you're not recording?

I don't really be on nothing. My little girl is in this dance school thing. I really be having to be there. She does little dance competitions and when she be traveling state to state, I be going to support her. My little boy is on the basketball traveling team so I help with that. But between them two and my other youngin', I really just be chillin'.

Do you find it hard to keep up with family life while staying focused on music at the same time?

Yeah, sometimes I be having to go out of my way to do this or that, and I be wanting to record too. I just work when I can, when I do I just go hard. When we go to the studio, we don't write music so we could do a whole song in 30-40 minutes. The whole song. I did "Jugg King" in like 30 minutes.

I know you're a huge Atlanta Falcons fan, how do you feel about them coming into next season?

Man I feel like we need to sell Matt Ryan and get another quarterback. We need a shutdown corner or a shutdown linebacker. I think we need to sell because like..Even if the coach tells me to run a play, and I see something I don't like I gotta check it down. That's why they lost the Super Bowl because we ain't checking plays down, we still running the same bullshit. Julio [Jones] is the man but these other cats will just stick defenders on him.

At this point in your career, what inspires you to keep making music?

Shit, the money. I'ma be real, everybody be like, "It ain't about the money." OK cool. I hate when folks say it ain't about the money. It's all about the money.