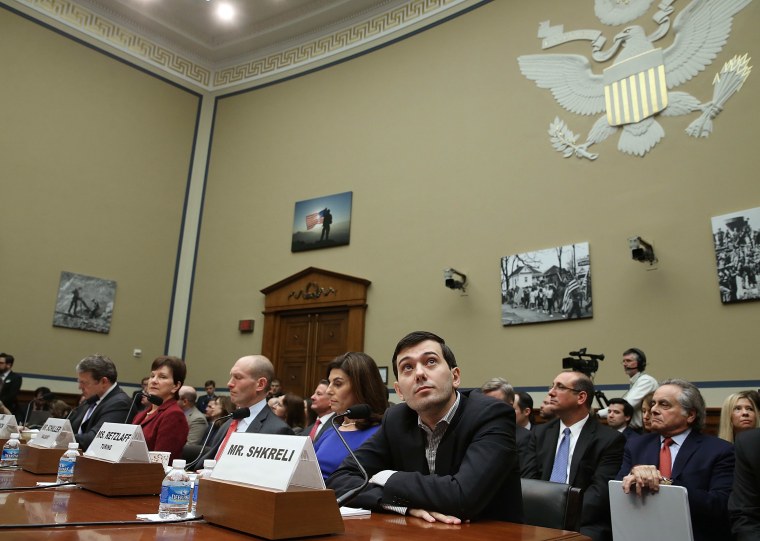 Martin Shkreli, the pharmaceutical executive who became a public enemy when he raised the price of his company's HIV drug by more than 5000%, has been ordered to forfeit $7.36 million to the federal government as part of his upcoming criminal sentence, CNBC reports. Because Shkreli is cash-poor, he'll be forced to give up "substitute assets" instead, which includes his infamous Wu-Tang Clan album, of which only one copy exists.
The album, Once Upon a Time in Shaolin, was sold to Shkreli in 2015 for a rumored $2 million. A contract attached to the sale has never been seen by the public, but reportedly forbids the buyer from selling or streaming it to a mass audience, meaning only Shkreli has heard it outside of its production. But the government seize of his property might change that.
According to a 2015 report from Motherboard, the album's contract could potentially be made void by the move from Shkreli's ownership to a GSA (General Services Administration) auction, where forfeited assets are sold to bidders. That is, unless government also seizes Shkreli's intellectual property rights to the album - apparently granted in the contract. But Motherboard points out that that sort of legal move is difficult and usually reserved for items of more political importance. Since Wu-Tang's album has no real place in the case against Shkreli, it's possible that it could be auctioned off without the contract.
You can register to bid GSA auctions here.