Ground control to Brooklyn, "David Bowie is" opened at Brooklyn Museum on March 2nd. After its initial start in London, the touring exhibition is ending its global 5 year run in one of Bowie's beloved boroughs. Hundreds of objects have been collected over the course of Bowie's 50-year career and the touring exhibit included 300 objects from his archive, including Bowie's iconic lightning bolt jumpsuit designed by Freddie Burretti and his 'Tokyo Pop' Jumpsuit and Red Boots by Kansai Yamamoto. 100 additional items have been added to the exhibit, exclusively for the tour's last stop at Brooklyn Museum.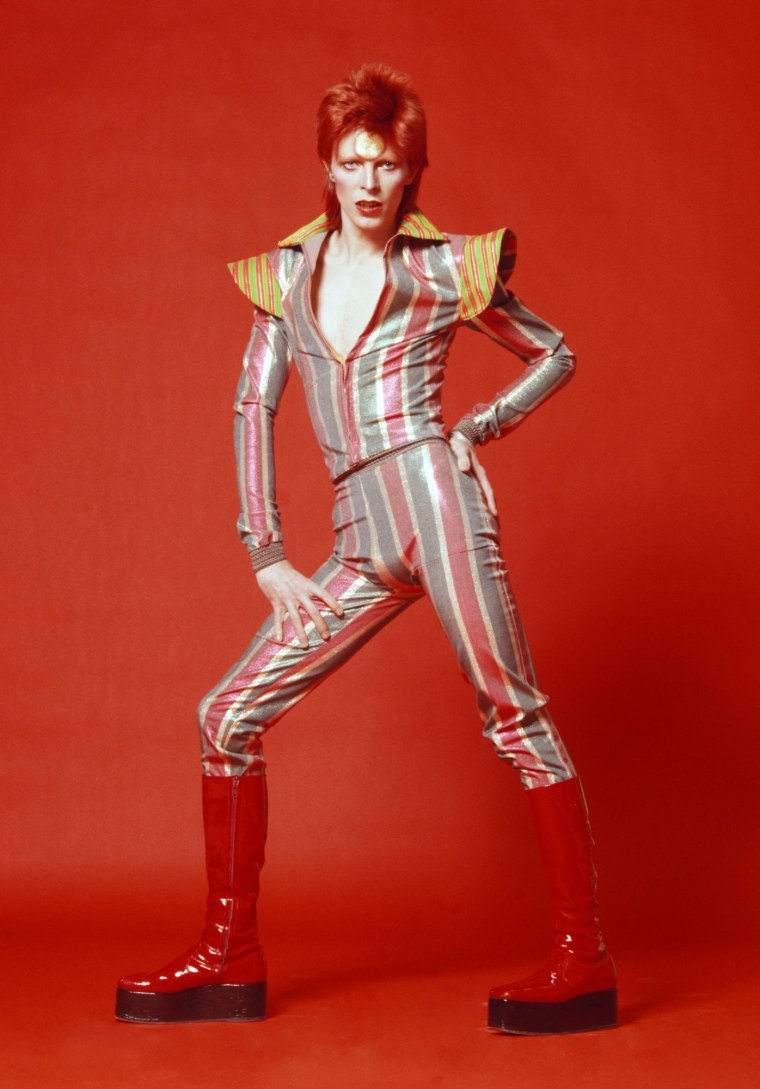 "David Bowie is" is a feast for the senses and will be open until July 15th. Dive into Bowie's personal archive, including instruments, letters, art, and costumes.
Highlights from the Brooklyn Museum:
"Highlights of the exhibition include more than 60 custom-made performance costumes, including six designed by Freddie Burretti for Ziggy Stardust / 1980 Floor Show and seven designed by Kansai Yamamoto for Aladdin Sane. There are 85 handwritten lyric sheets, including those from "Fame" and "Fashion"; drawings, including a sketch for the Young Americans album cover; and oil paintings, including two of musician Iggy Pop, all by Bowie. There are also more than 40 pioneering music videos, television clips, and filmed roles as well as a multimedia presentation of international tour footage with rare scenes from the legendary Diamond Dogs tour, filmed in Philadelphia."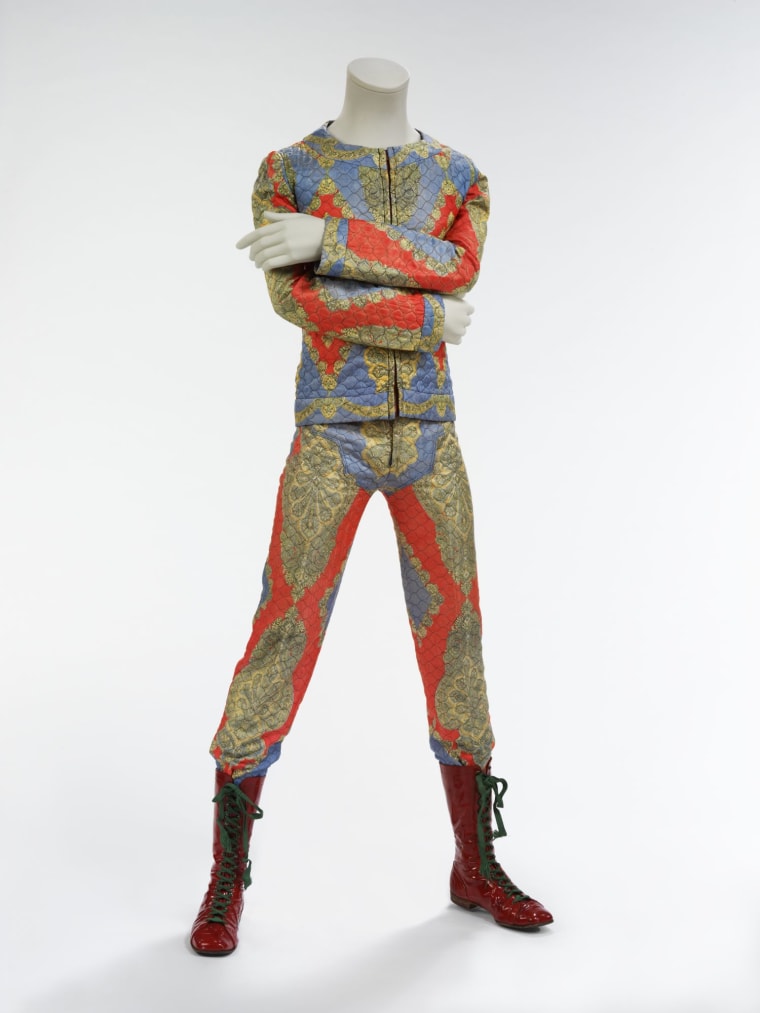 A multitude of immersive video experiences are paired alongside the legendary archive. As you're walking through the museum you'll notice it's set up chronologically. Sennheiser headphones are available for with each part of the exhibit that delivers excerpts, curated by Bowie's producer, Tony Visconti. Everyone has their favorite David Bowie moment, however, each portion is worth spending time with. Since his career has such longevity, there is always more to learn.
In true Bowie fashion, there is vinyl available for purchase in the gift shop. Since no photos or videos or allowed during the exhibition, make sure to grab a photo outside. Fans are given a rare opportunity to catch a glimpse of the material. David Bowie's creative power was far from understated, and this culminating exhibition provides an exclusive opportunity to get a look into his world.

"David Bowie is" is organized by the Victoria and Albert Museum, London.
The Brooklyn Museum presentation is organized by Matthew Yokobosky, Director of Exhibition Design, Brooklyn Museum.
Sound experience by Sennheiser.
Lead sponsorship for this exhibition is provided by Spotify
Generous support provided by BMW