"Growing up, we had very little hope. Because we thought that the music here could not compete with what is out there. But we kept on insisting. We kept on pushing our music. They started believing us. They started thinking that we have something great in Cameroon."
So says rising Cameroonian rapper and producer Boy TAG in Ready for the World, a new documentary from Ballantine's Scotch Whisky and Boiler Room premiering today on The FADER. Along with Boy TAG, the short film introduces the audience to Locko and Askia, two other artists making major waves in Cameroon's diverse, flourishing independent music community. To hear them tell it, it's a scene whose sounds are ripe to inspire all of Africa – and the entire world.
Ready for the World is the second documentary to be released from Boiler Room x Ballantine's True Music Africa collaboration, a four-city tour that pairs Boiler Room's first ever live shows in places like Cameroon with stories from the new wave of underground music scenes currently blooming across Africa. Upcoming shows include Douala, Cameroon on 22nd March, Nairobi, Kenya on 10th May, and a discussion forum in Johannesburg, South Africa on 20th June, with a live show to follow the next day.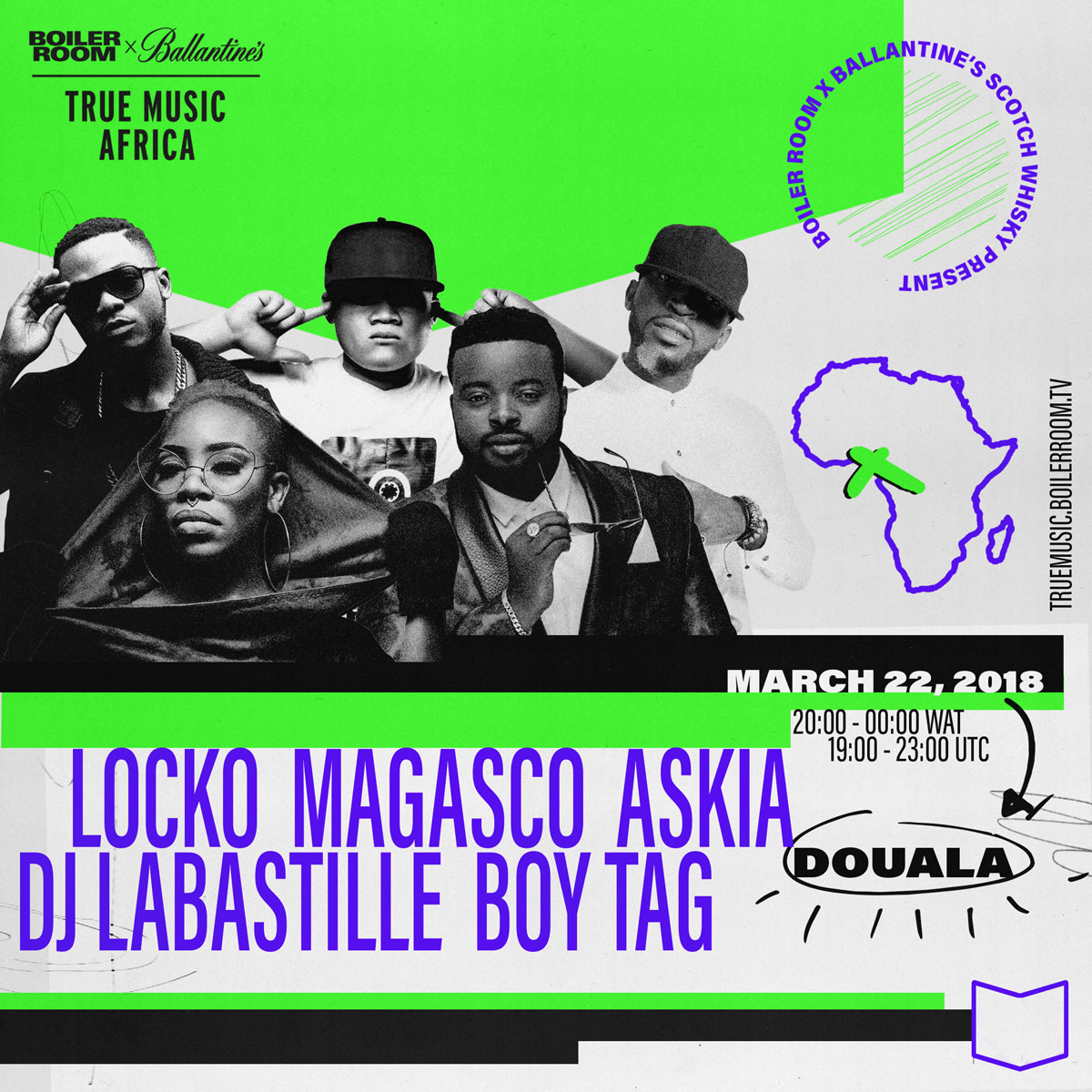 Watch the full seven-minute film above. Below: we spoke with each of the featured artists to find out more about what sets Cameroon's music scene apart, and which Cameroonian artists we should be watching out for in the future.
BOY TAG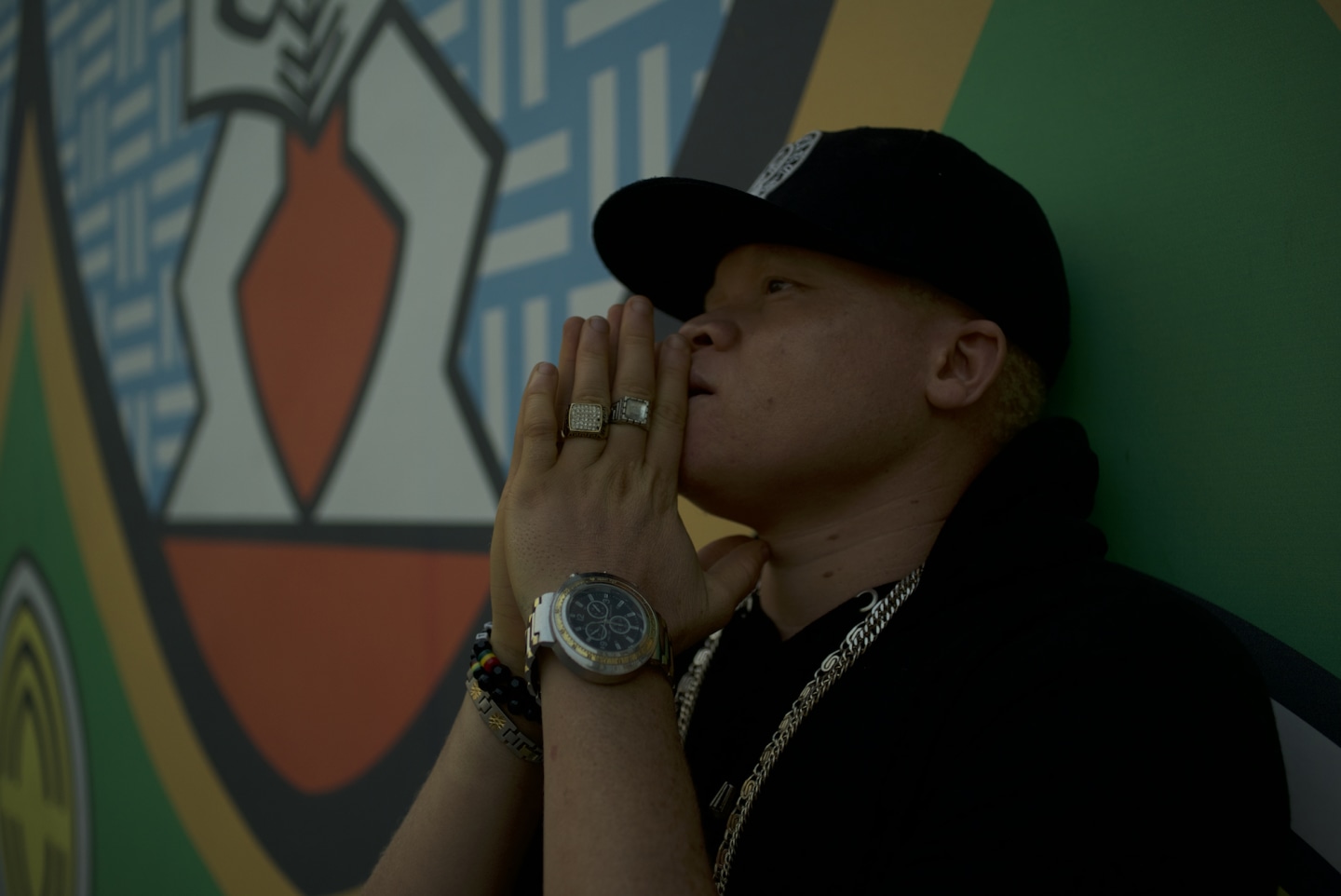 Boy TAG is the kind of rapper whose technical skills have people regularly labeling him "the fastest rapper in Cameroon." And they're not wrong - the man has talent to spare. But Boy TAG's most respectable quality might be his ability to seamlessly fuse three or more languages (French, English, Bamileke are just a few) into a flow that somehow keeps up with the rapid-fire, ever-changing, Bend skin-sampling beats that anchor his tracks.
Boy TAG tells us that growing up, most Cameroonian rappers were copying American stories in their verses. He himself favored Ludacris, Eminem and 50 Cent. But times have changed, and now Boy TAG and his peers see their music as a platform for expressing a distinctly Cameroonian identity in rap, both through sound (which relies far more on organic instrumentation) and storytelling that speaks specifically to local issues of corruption and justice. It's a combination that has won him plenty of fans at home, but Boy TAG has confidence that it'll take him further still. "I see Cameroon as the next destination for a new era of African Hip Hop. Our culture will soon be embraced throughout the African continent and the world over. It's just a matter of time, and hard work."

Start here:
Cameroonian rappers Boy TAG thinks the world should know: "M-Pro, DeeCy, Askia, Jovi, Skyman, amongst many other great names."
Cameroonian producers Boy TAG thinks the world should know: "Salatiel, DraeBoii, EgbeTheMusicboy, LeMonstre, PhilBillBeats, Cfx Musica, amongst many others will definitely take Cameroon higher for global recognition with their great production skills."
LOCKO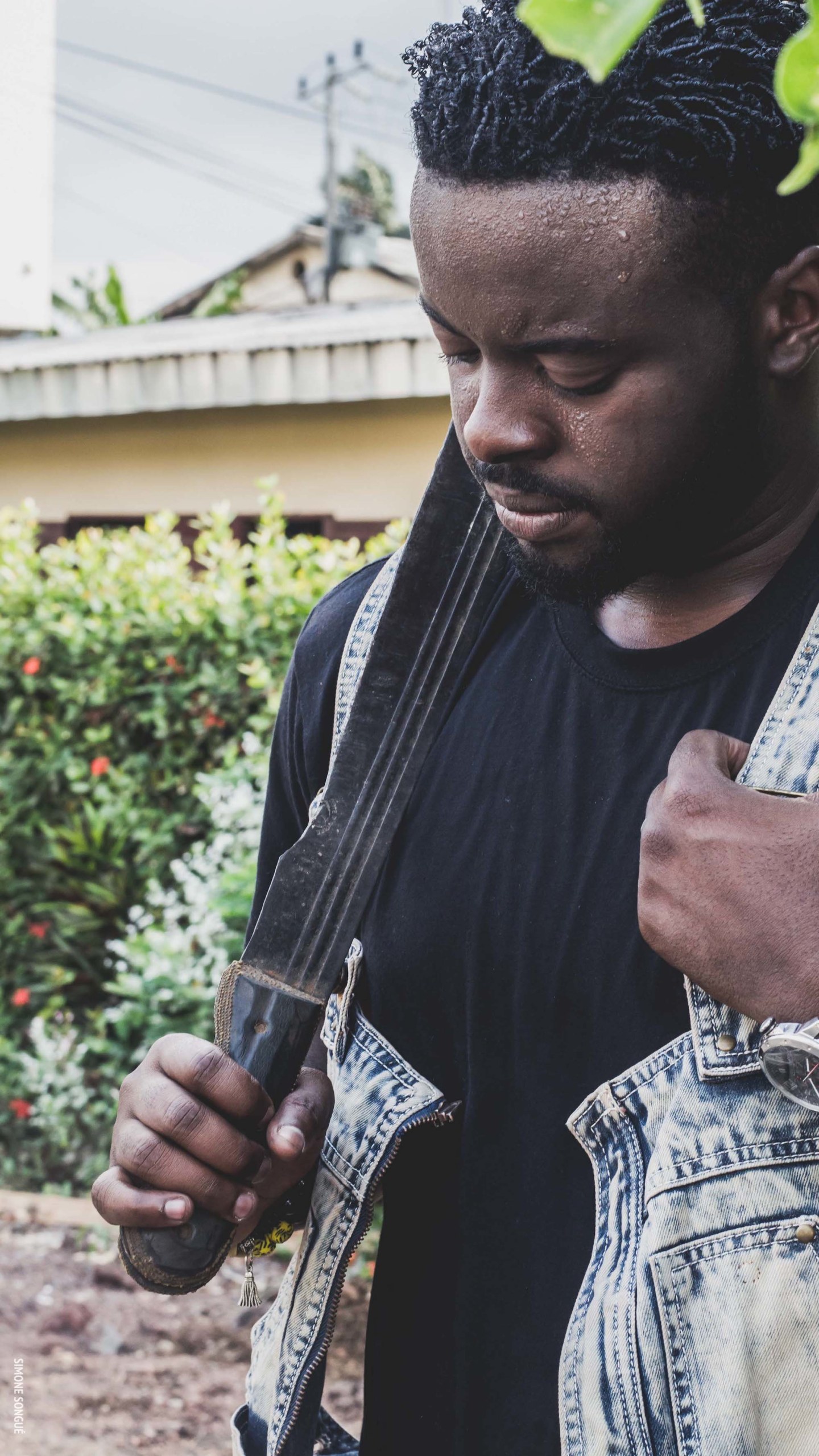 Locko is an afrobeat singer who began his career covering songs on Youtube. Now the YT views on his original material, adjusting for Cameroon's population of 23 million, are high enough to pretty much make him the Cameroonian Drake. Yet Locko has retained enough humility that if a fan approaches him with a critique of his latest track, he manages to be appreciate rather than annoyed. "I find it very lovely," he says, laughing at the memory. "Because they feel like its their responsibility to make sure I go high."
Locko's vocal style is both uniquely Cameroonian and unique to him, so unpacking it requires going back to his roots. Locko's first experiences were with an uncle who helped him absorb Mozart, Handel, James Brown, and Louis Armstrong at a young age. But the artist who marked him the most would be Cameroonian Richard Bona. "There is something truly special about his music," says Locko. "Every single note, sound, instrument has a distinct purpose. It is not just filling up space. It is soulful and can be felt by heart. That is to me true music."

Start here:
Cameroonian artists that Locko thinks have the best chance of breaking through internationally:
"Tenor, Mr. Leo and Jovi are the names that pop right in my head. But with hard work, discipline and commitment, there are absolutely no boundaries that Cameroonian music cannot break through."

Producers Locko thinks are pushing Cameroon's music forward: "DJ Kriss, who has been my mentor and right hand in terms of creating and producing music. There is also Salatiel who is doing amazing things, as well as PhilBill, IVO and Magic Fingaz who was featured in my album The Bridge."
"I don't need to wait for people to help me financially before I can tell the world what I have to say." - Askia
ASKIA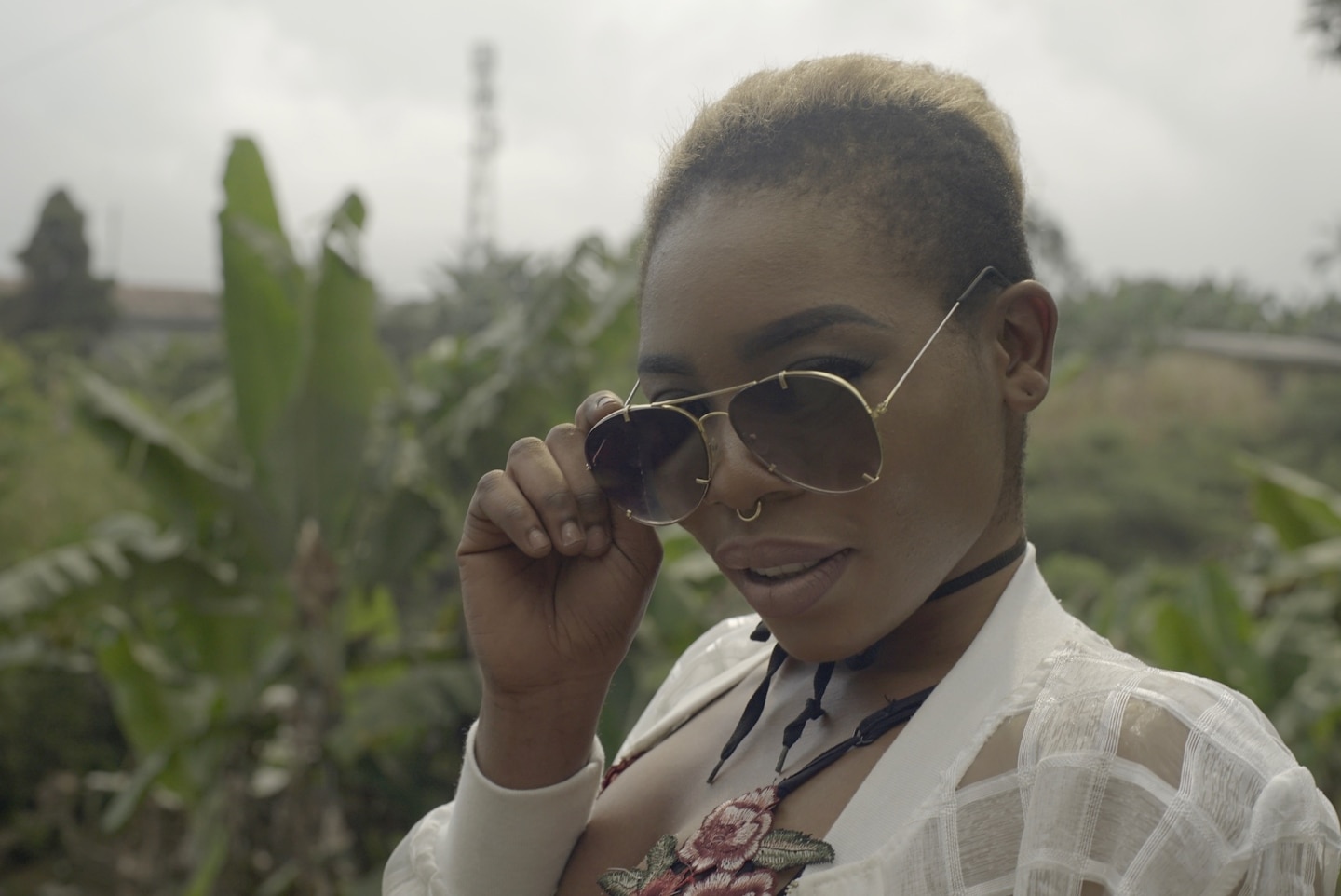 Afrotrap rapper Askia's bars are as fierce as it gets, but her rising presence in Cameroon's hip-hop scene seems to have impacted the country's culture as much as it's music. "I know I can give a lot of females the courage to try [in rap]," says Askia." "At first, they all had to lean back and watch me take the backlash. Like 'she's a ho. she's a thief. she's a criminal' all of that shit. I really didn't care. I still stood my ground. And now I see them coming up and pretty soon, we'll have a good number of female rappers in Cameroon."
She's not exaggerating. When Askia was growing up and listening to imports like Lauryn Hill, rap music struggled for acceptance in Cameroon, and women in rap were basically unheard of. After she first began rapping in a style that combined local Makossa with Nigerian highlife and German technofunk, "most people looked at me like I was crazy and wasting my time." But Askia credits her music with giving her the power to face the struggles of a rough childhood and a sexist music industry alike.
She's also quick to extol the virtues of Cameroonian hip-hop - it's storytelling and lyricism - while calling out the double standards that still pervade the scene: "I would love to be referred to as 'Askia the rapper', not 'Askia the female rapper', and truth is I spit sick bars that most of these guys can't even compete with. But because I am female, I am made to come after them, and that is something I must change."

Start here:

Cameroonian rappers that Askia thinks everyone should know about: "Deecy, who is also a producer. He's one of the best lyricists I have ever met. I think he has a lot of talent the world should reap from. There is also this young female rapper Dyonce; she is one of the females I inspired, she is really talented and just needs attention and guidance to break out in the world of music."