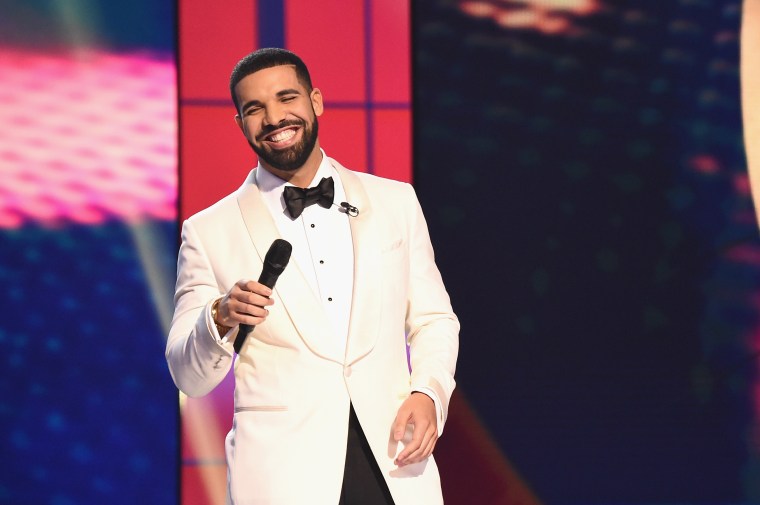 Late on Wednesday night Drake joined Twitch user Ninja for a round of Fortnite: Battle Royale. He was soon joined by Travis Scott and Pittsburgh Steelers wide receiver JuJu Smith-Schuster while Lil Yachty and Logic also got involved in the social media moment.
Polygon reports that the stream soon had over 600,000 viewers. Ninja, one of the most popular gamers on Twitch, usually draws an audience of around 90,000 to his streams. The previous streaming record for non-tournament play was a reported 388,000 concurrent viewers.
playing fort nite with @ninja https://t.co/OSFbgcfzaZ

— Drizzy (@Drake) March 15, 2018
Tell the boy drizzy he don't want it with Bobby! 😂🤣

— Bobby Tarantino (@Logic301) March 15, 2018
@ninja @drake I'm online let's go

— king of the youth (@lilyachty) March 15, 2018
BIG DUB

— TRAVIS SCOTT (@trvisXX) March 15, 2018
Drake chatted to Ninja while playing the game, a player versus player battle in a world where a global storm has caused 98% of the world's population to disappear. He gave his opinion on eating pineapple with pizza (he's a fan) and revealed that he likes to play the game with his friends in between recording sessions at his studio.
Watch some highlights from the night below.
That's 2. ✌️@Drake @Ninja pic.twitter.com/VPhN8xtACr

— B/R esports (@BResports_) March 15, 2018
Travis Scott has joined the Squad while @drake is looking at memes of himself @Ninja just RT'd...

What a time to be alive. 2018 is beyond incredible. pic.twitter.com/sG0c7KYJZ8

— Barstool Gametime (@StoolGametime) March 15, 2018