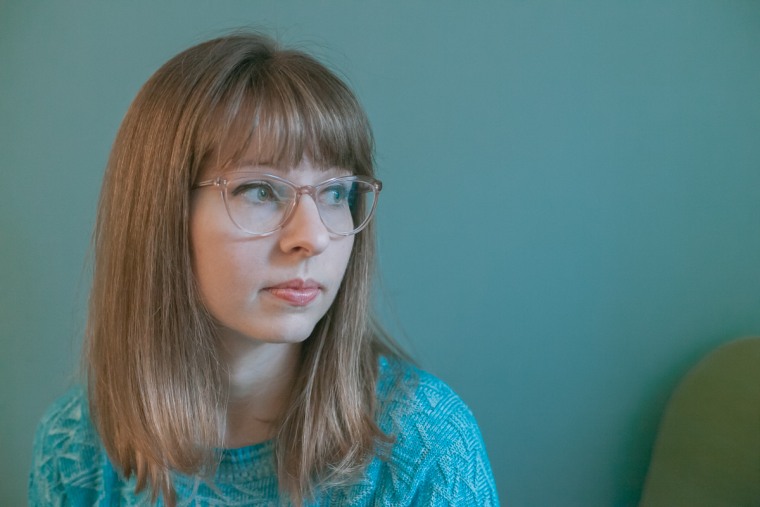 Moon Racer is the Rudolph-inspired alias of a North Carolina songwriter named Autumn. Her new album, Is It Really a Secret?, comes out in April on Orindal Records, the little label founded by bedroom pop trail-blazer Owen Ashworth of Casiotone for the Painfully Alone and Advance Base. Today, down below, we're debuting the record's atmospheric first single.
Like some of Ashworth's best songs, plus all-time favorites by Beach House and Au Revoir Simone, "New Crush" is a dream-like exercise in mood and melody, a droopy-eyed blur of percussive loops, delicate vocals, and light tape hiss. The lovelorn lyrics read like flash fiction: "Heard where you were, wrote the address down / dragged my friends with me across downtown / waited outside 'til we got freaked out." But they're mixed low and sung lazily, a reminder that narrative is just one gear in Moon Racer's hypnosis-inducing machine.

"This song is about what a relief it is to finally like someone new, for the first time in a long time," Moon Racer explained in an email. "And then, realizing what a weirdo it's turned you into."