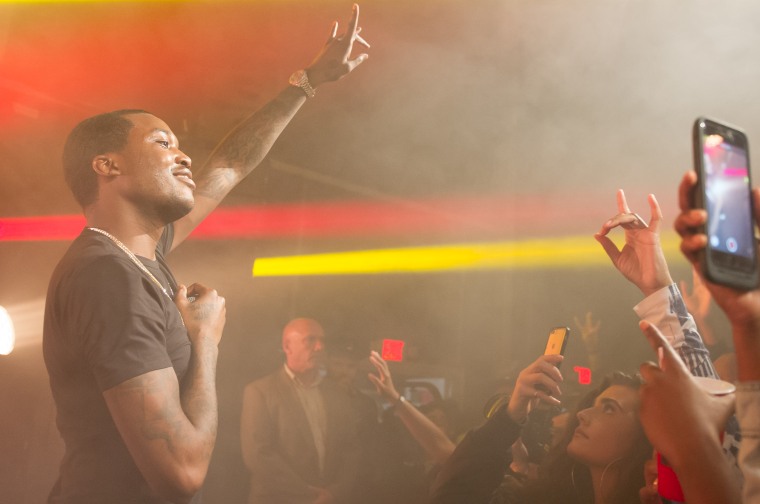 Kathy Williams, Meek Mill's mother, has written an op-ed for Billboard addressing her son's incarceration. Addressed to "Lady Justice," the piece asserts that "the justice system has failed my son at every turn and hasn't let go."
"You, Lady Justice, have allowed corruption at the highest levels of the system, and cruelty and spite have cast doubt on your very foundation," Williams writes, referencing the many elements of Meek Mill's trial that have been revealed as corrupt, including "tainted cops" and his assigned judge's "unusual interest" in him.
"You are supposed to balance fairness and blindly always do what's right, yet injustice has taken 11 years of our lives. My son had to choose between seeing his child and his mother in a hospital or going to prison. My son – who was 19 when he was introduced to the justice system – has been scarred physically and emotionally by your betrayal, and now you threaten his own son's sense of security."
The op-ed also references Meek Mill's many supporters, including the governor of Pennsylvania, who on Friday tweeted his agreement with District Attorney Larry Krasner's position that Meek Mil, real name Robert Williams, should be released.
Read the full op-ed here.