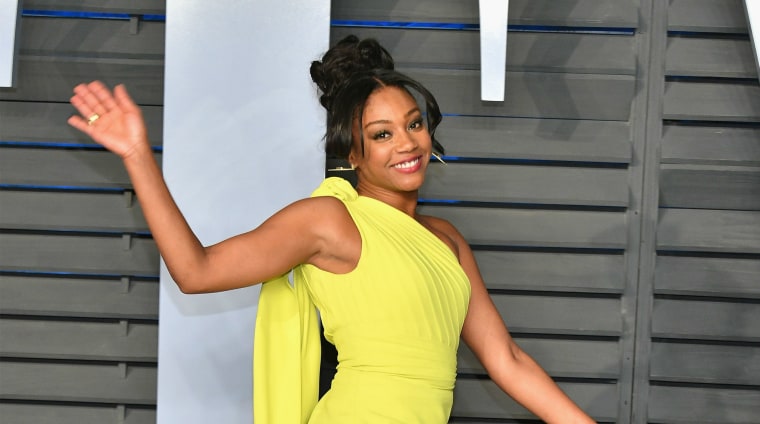 It's pretty well established by now that Tiffany Haddish cannot keep a secret. Specifcally, she struggles with keeping details of her meetings with Beyoncé under wraps. Bey even shouted her out in a song for her loose approach to privacy.
Naturally, then, a new and lengthy Haddish interview with GQ contains a great Beyoncé anecdote. This one takes place at a party and was the first time the pair met for the first time. "There was this actress there," Haddish says of the party, "that's just, like, doing the mostest." When Haddish says this unnamed actress was doing the most, she means it. "She bit Beyoncé in the face."
"So Beyoncé stormed away," Haddish continued, "went up to Jay-Z, and was like, 'Jay! Come here! This bitch—' and snatched him. They went to the back of the room. I was like, 'What just happened?' And Beyoncé's friend walked up and was like, 'Can you believe this bitch just bit Beyoncé?' "
"Near the end of the party Beyoncé's at the bar, so I said to Beyoncé, 'Did she really bite you?' She was like, 'Yeah.' I was like, 'She gonna get her ass beat tonight.' She was like, 'Tiffany, no. Don't do that. That bitch is on drugs. She not even drunk. The bitch is on drugs. She not like that all the time. Just chill.'"
A rep for Beyoncé declined to comment when approached by GQ. Maybe Tiffany can tell us more at next year's Oscars.