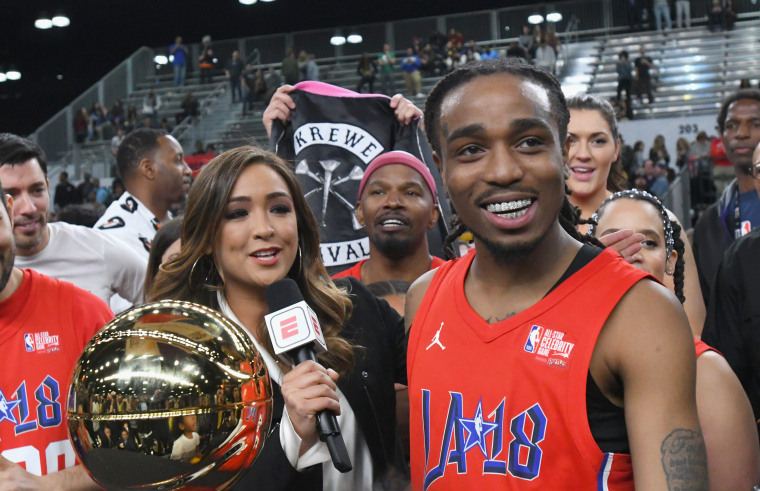 Away from being 1/3 of Migos, Quavo is a talented athlete who was named MVP at the NBA All-Star game last month. He also enjoys playing football and has rounded up some of Atlanta's finest rappers for a celebrity game of flag football to take place on Easter Sunday, April 1.
Quavo will return to his Berkmar High School as a player for Team Huncho, coached by 2 Chainz. Joining him on the team will be Quavo, Offset, Lil Yachty, Rich The Kid, Lil Baby, and 21 Savage. Wisely, they also have football players A.J. Green, and Los Angeles Rams' Todd Gurley alongside them.
They will play Team Julio, coached by Atlanta Falcons' Julio Jones and featuring Trouble, YFN Lucci, Jacquees, and more. See below for all the details.