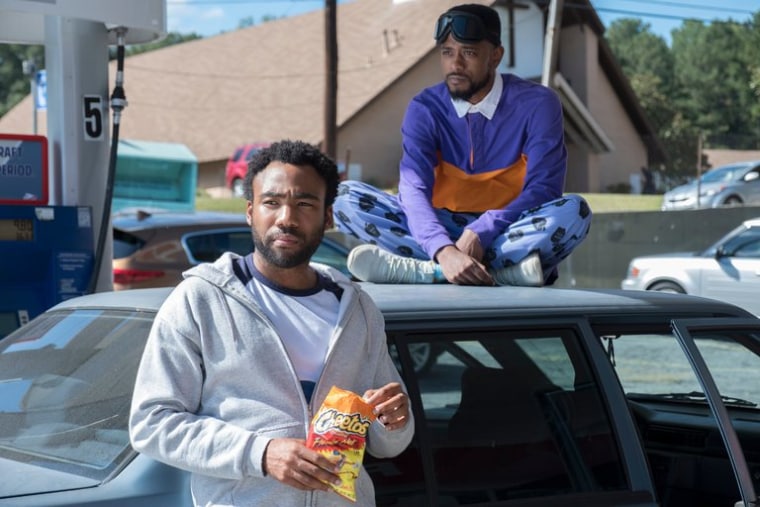 FX has confirmed that the April 5 episode of Atlanta will be feature-length with no adverts. The episode, titled "Teddy Perkins" focuses on Lakeith Stanfield's character Darius and is the sixth episode of the second season. It was written by Donald Glover and directed by Hiro Murai.
In a press release, a preview of the episode reads: "Darius is trippin in this one. Y'all know I woulda been left." A preview can be seen below alongside Stanfield hyping up the episode on Twitter.
Previous episode of the award-winning show's second season have seen a spoof of the woman who cried over Vince Staples's lyrics plus an episode scored by Flying Lotus and Thundercat.
April 4, 2018
Yea this Thursday's Atlanta please turn the volume all the way up and watch closely. It's MY episode homie 😈

— Lakeith Stanfield (@lakeithlakeith) April 3, 2018