Remember Sports, pop punk's secret superstars, are back
With a new name and a killer new album.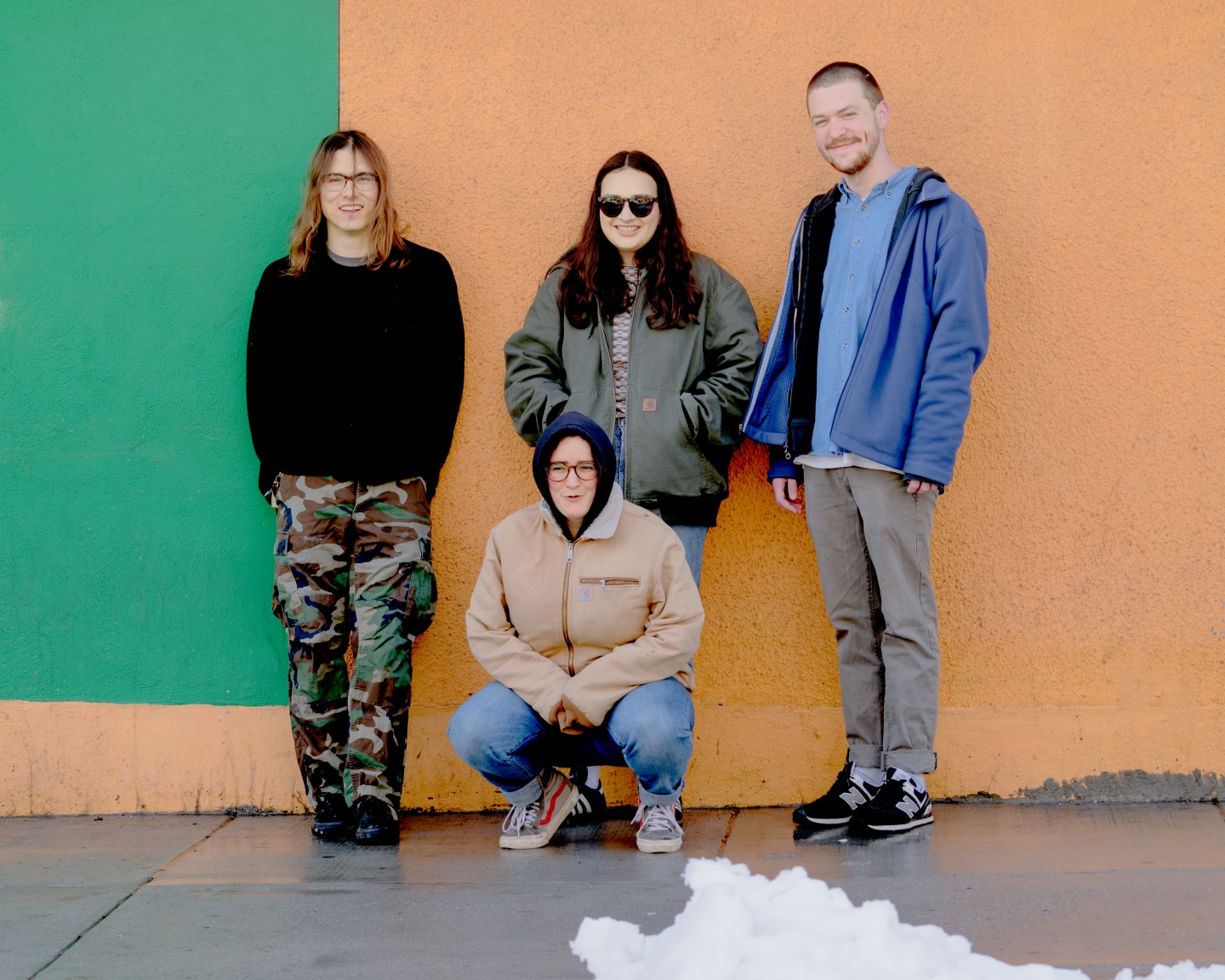 In the late 2000s and early 2010s, artists like Waxahatchee, Nana Grizol, and Paul Baribeau would sit on a guy named Dave Garwacke's pink couch and perform heartfelt songs, using little more than their voices and an acoustic guitar. Watching those old videos today, it's basically impossible to not to feel a pang of nostalgia for that particular era of indie music, especially for those of us who were teenagers at the time. Carmen Perry, the 24-year-old lead singer and guitarist of the basement punk four-piece Remember Sports, cites the Pink Couch Sessions as a touchstone for her band's earnest, lo-fi sound. That pocket of folk punk and DIY emo was what she listened to at the beginning, back when the project was just called Sports, and she was still discovering a knack for writing addictive rock songs of her own.
Remember Sports started in 2012, at Kenyon College in Gambier, Ohio. "It's been almost six years and we still haven't figured out a way to make this story sound compelling," says Carmen, who has a soft, radiant face. The short version is that Carmen met Catherine Dwyer, 25, a quietly hilarious bassist who also releases solo songs as Spring Onion, through a co-ed fraternity. Guitarist Jack Washburn, 23, who is gangly and has a big smile, was in a different band called Ice Cream Social with Catherine and joined Sports in 2014. Their current drummer Connor Perry — a 25-year-old art school grad, and Remember Sports's first non-Kenyon member — has been with the band for a year.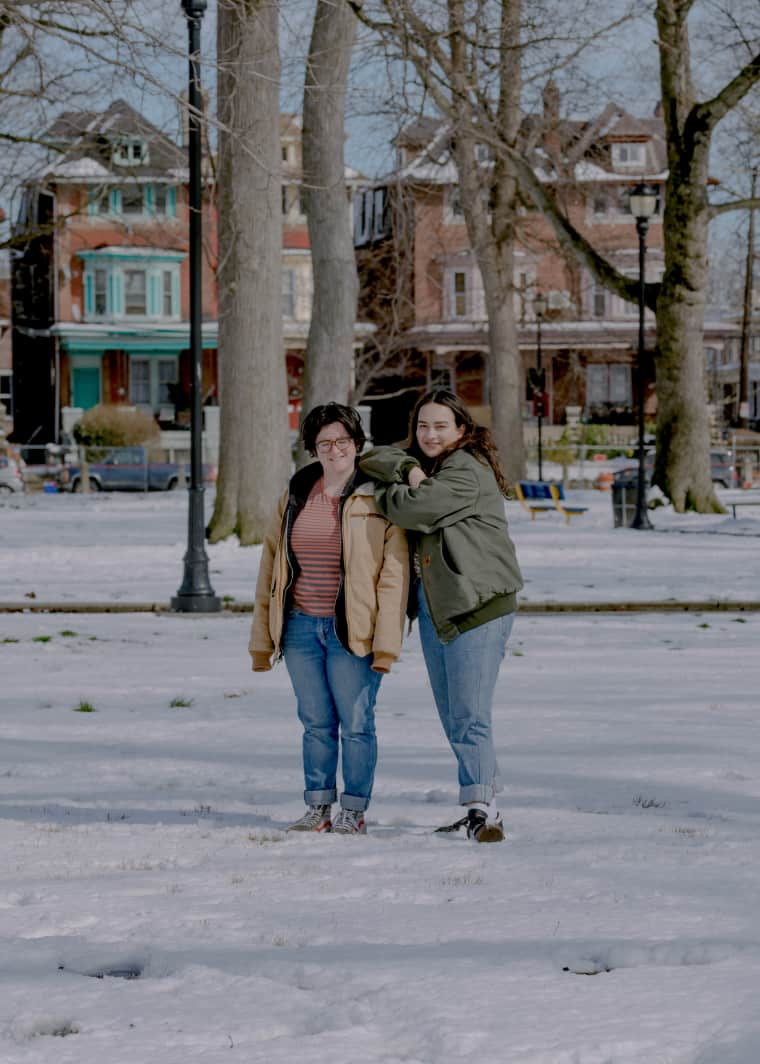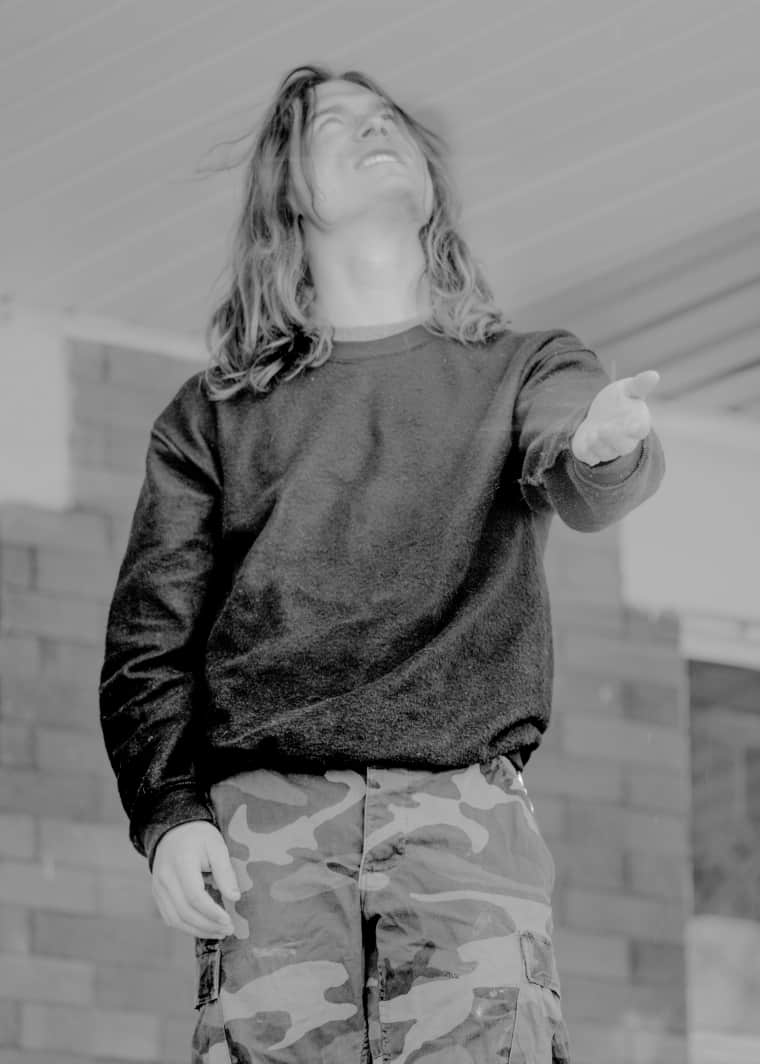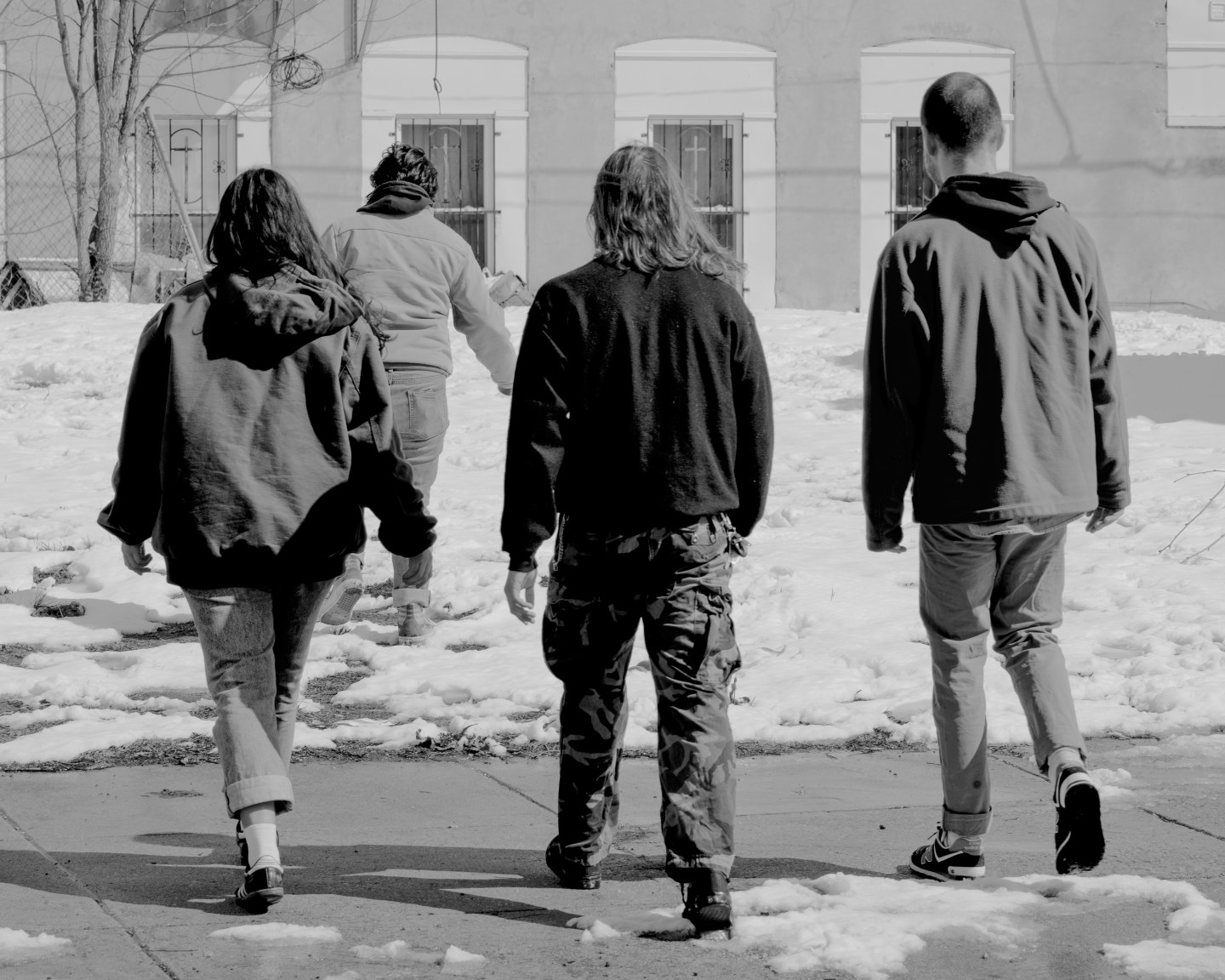 Today, all four live within a few blocks of each other in West Philly. I'm sitting with Carmen, Jack, and Catherine in Jack's sparsely decorated living room, on a bright March afternoon, the day after a nor'easter. (Connor floats in later wearing camouflage cargos, just in time for the photo shoot.) They all share a kooky sense of humor (they tell me they file the band's taxes under "Hot Dog LLC") and speak passionately about each other's musical talents. Catherine blushes when she says her biggest influences are Carmen and Jack, and Carmen responds effusively: "It was because of the friends I made in college that I started playing music," she says. "They made me think, Maybe this is something I could do in public."
Using the special kind of bond that can only really exist between college-aged friends, the band put together three twangy pop punk albums about heartache and uncertainty and freaking out in Ohio. There really is something so lonely and beautiful about the Buckeye state; it's no wonder that its abandoned farms, rain, snow, and endless stretches of corn have inspired such powerful and sad songs. The music of Remember Sports is no different; they're masters of making emotionally stirring sing-a-longs that seem to exist on the jagged edge of adulthood, full of breathless tempos and lines like, "between your guts and my bad luck," and "I couldn't sleep so I grew up." On stage, the band's energy is big and contagious, which helped grow a small but intense following. "WHY ISNT EVERY ONE IN THE F*CKEN WORLD LISTENING TO THIS SH*T," one fan wrote on Bandcamp.
After everyone graduated from Kenyon (Jack was last, in 2016) the band's future was up in the air, but "there was always a vague plan for the three of us to come back together," Carmen says. Still, once uncertainty was expressed publicly, a flurry of online posts speculated that the band was breaking up. Changing their name from Sports to Remember Sports in November 2017, due in part to a conflict with an Oklahoma indie pop group, became a kind of self-aware in-joke. "It's a reference to the narrative that our last album was our 'swan song,' and how people would be like, 'Aw man, remember Sports? They were so great,'" Catherine explains, laughing.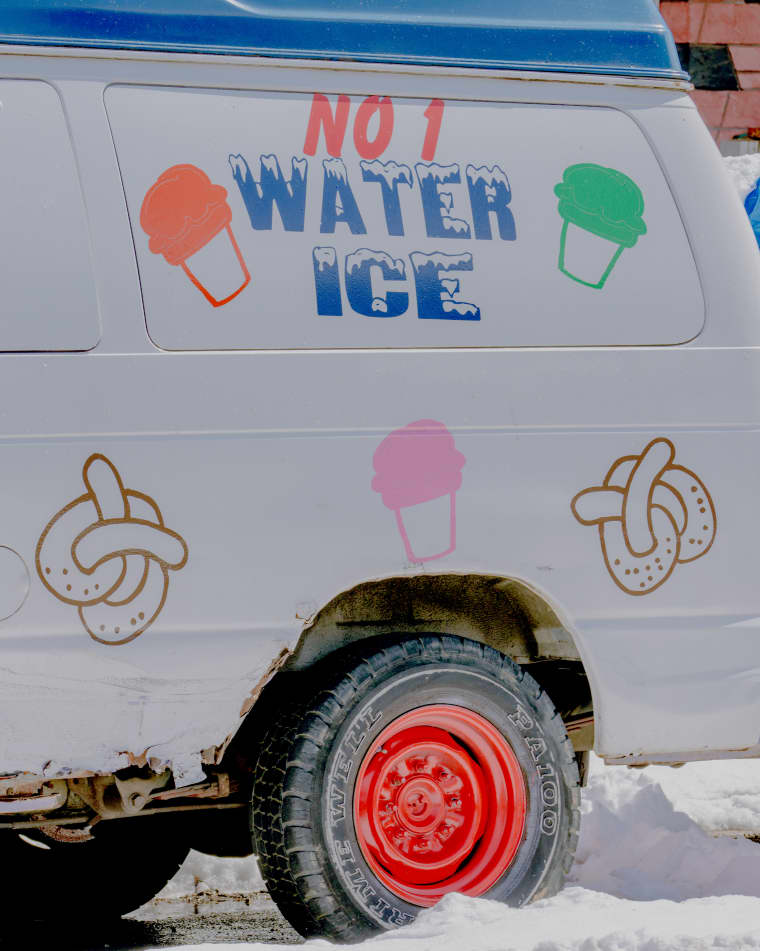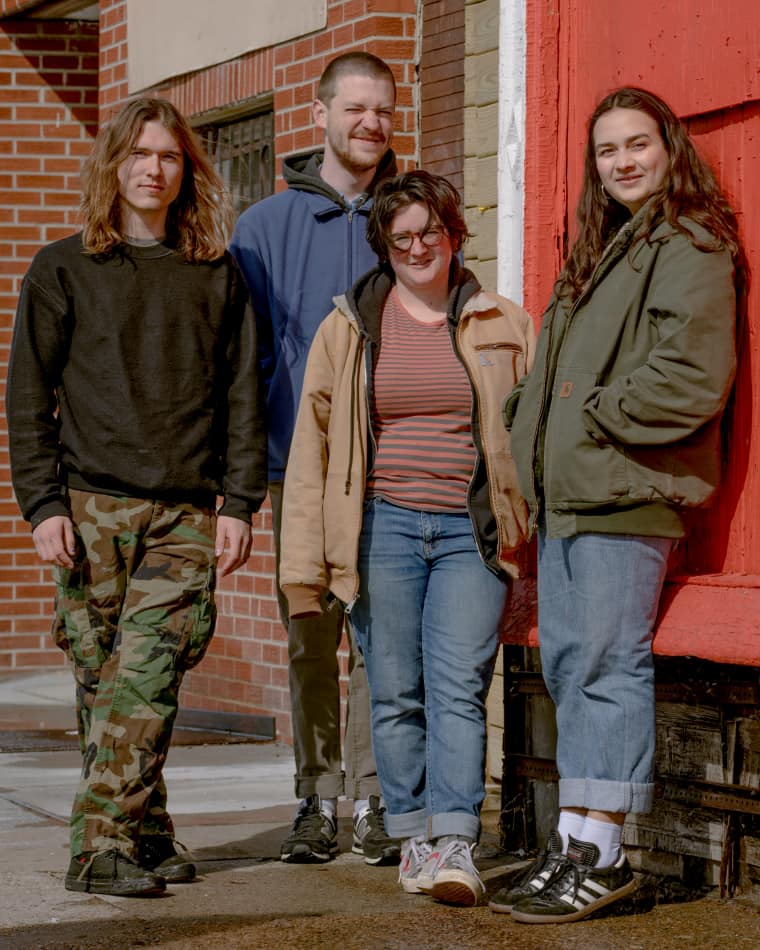 Their excellent new record, Slow Buzz, out this May on Father/Daughter Records, is an album of firsts. It's their first full-length as Remember Sports, and their first time using electronic gear. And, for the first time in the band's history, Jack toyed with one of Carmen's arrangements, altering the tempo on the restless-sounding "Making It Right." Carmen remembers playing the song back in the car, explaining that they were all exhilarated not only because they'd tried something different, but because it had worked. That feeling informed the rest of the album; more than ever, Jack says, they were united in wanting to "stretch out a little bit." Connor contributed to the layered quirkiness of Slow Buzz, too, with his double kick pedal and handmade circuits. "It's good to make yourself uncomfortable sometimes," Carmen says. "Would do again."
The band's progression is maybe most blatant on "Temporary Tattoo," a scrappy cut from 2014's Sports that the quartet revamped for Slow Buzz. Jack concocted a "wacky new arrangement," leaving space for Carmen to redo some old lyrics that she didn't like anymore. Now, over nimble drums and scratchy chords, she sings about anxiety and physical apprehension instead of chewing gum and cigarettes: "Fill up my head with doubt / Then make me wait it out / I'm scratching off what little skin's left." To me, this is the most stirring example of the way Remember Sports is developing, of their desire to keep learning without sacrificing the raw chemistry that has always made them great. Theirs is the type of music that you can imagine getting sentimental about years from now, rock songs that will make you feel both homesick for who you were and excited about who you might become.
Slow Buzz comes out May 18. Watch the new video for "Pull Through" here:
From The Collection:
GEN F