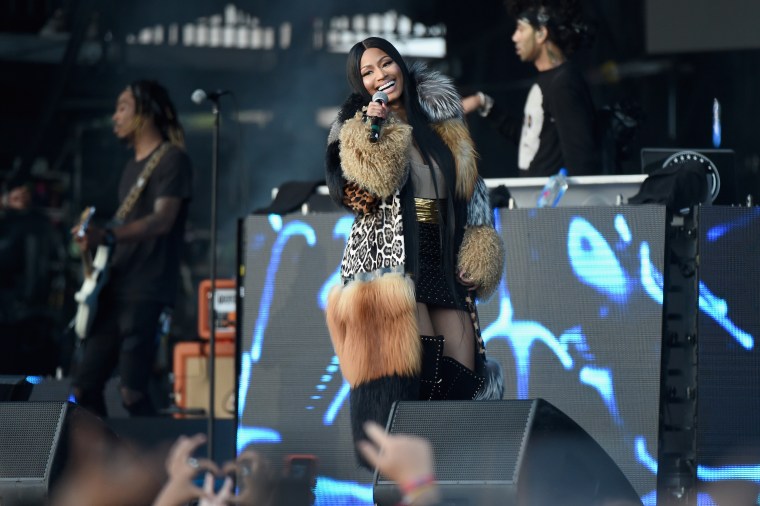 Nicki Minaj was a guest on Zane Lowe's Beats 1 show today, where she shared two new songs, as well as a lengthy interview. The two discussed her rumored bad blood with Cardi B, specifically surrounding their shared features on Migos's "Motorsport," the video for which features separate scenes for Nicki and Cardi. Nicki confirmed that the video was the result of scheduling issues, which Cardi said in a previous Beats 1 interview, but shared her dismay that that interview, which took place last week, felt like the first time the issue was addressed at all.
"And you still did interviews just to paint Nicki as the bad person," Nicki told Lowe, referring to Cardi B. "And play the victim. And that really, really hurt me because I really fully supported her. And up until this recent interview she did [with Ebro Darden for Beats 1], I had never seen her show me genuine love in an interview. And I can only imagine how many girls wished they could've been on a song with Nicki Minaj."
She also told Lowe that she was enthusiastic about the "Motorsport" collaboration, but didn't understand Cardi's response to her verse.
"I remember when I first came in the game... I would only be singing their praises and saying thank you." she said, referring to other rappers. "The first interview she did [about the song], it just hurt me because she looked so aggravated and angry. She just kept saying she didn't hear it.... I was like, What?"
Listen to the interview below.