This is how to put on for your city and look good doing it
The Miami Zine Fair brought out the city's flyest.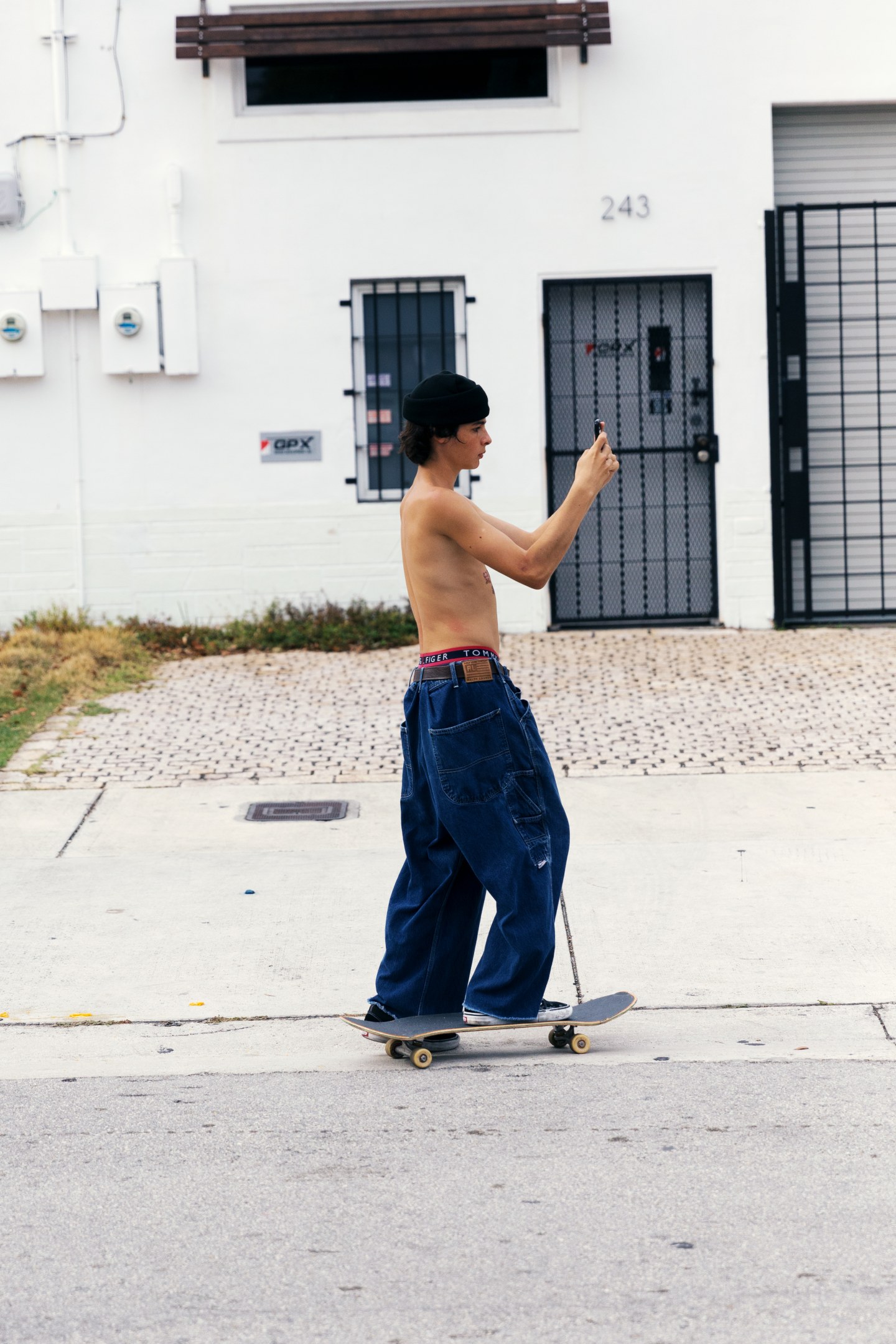 "Miami zine culture is huge," Giovanni Mourin, a Florida DJ and employee at the recently opened zine shop/clothing store/chill spot Lower East Coast, said to me during a recent visit to the city. And last Sunday, his statement was proven several times over.
In the city's Little Haiti neighborhood, over 100 tablers gathered for this year's Miami Zine Fair, one of several annual zine fairs held in the region. It's organized and executed by bookstore and public art space Exile Books and literary non-profit O, Miami, and serves as a beautifully accurate representation of the city's thriving underground literature, music, clothing, and art scenes.
Attendees were glowing, in part due to excitement, and in part due to the fact that they looked sun-kissed and fly as shit. Abundant were bright pinks, yellows and blues, flips on light denim, and breezy patterns. Also abundant was an energy of love and support. Friends were seen hugging over tables or copping a pal's zine while chomping away at an empanada. Support manifested itself sartorially as well — walking around the fair, I saw tons of attendees sporting pieces by Stray Rats, the city's deeply beloved homegrown streetwear brand.
Check out some of our favorite looks from the zine fair below, and follow Exile Books on Instagram to learn more about the event.