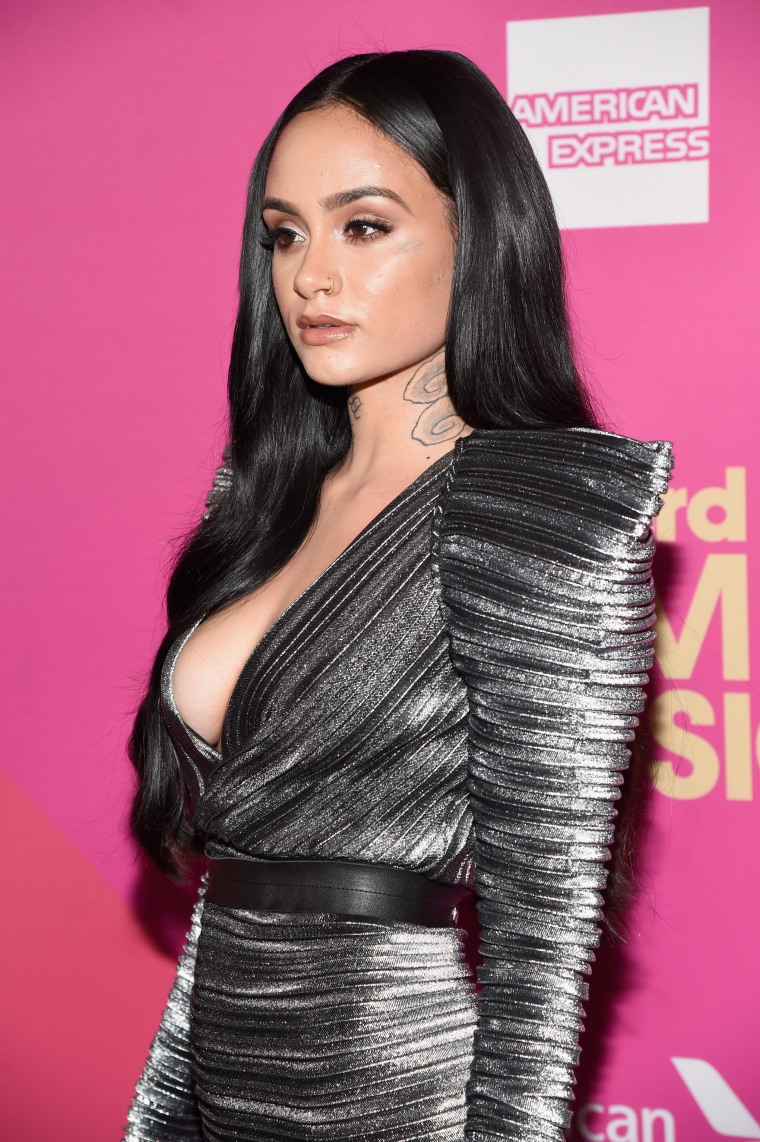 Shortly into Kehlani's return to Twitter, she used her platform to explain her sexuality. "cuz i keep geddin asked," she wrote in the beginning of several tweets, "i'm queer. not bi, not straight. i'm attracted to women, men, REALLY attracted to queer men, non binary people, intersex people, trans people. lil poly pansexual papi hello good morning. does that answer your questions?"
Kehlani has been open about her sexuality many times before, recently speaking with MTV in late 2017 about her sexual fluidity. She says she chose to post how she sexually identifies on Twitter because,"1. i love sharing 2. hopefully it aided someone in their own reality." You can read Kehlani's full thread of tweets below.
Update at 12:00 a.m. 4/23
Kehlani retracted her earlier tweets, posting that she retracted her previous tweets because "because i am being corrected about the way in which i listed the gender spectrum and i'm super super sensitive to being offensive especially when i'm only trying to appreciate. point is, i love love, and that love lies in every gender there is."
She followed up the tweet by adding "i always want to be corrected & educated when i am wrong. if i tweet something any form of incorrect, please let me know because i have a massive responsibility by having a platform."
See her new tweets below.
cuz i keep geddin asked.. i'm queer. not bi, not straight. i'm attracted to women, men, REALLY attracted to queer men, non binary people, intersex people, trans people. lil poly pansexual papi hello good morning. does that answer your questions? ✨

— Kehlani (@Kehlani) April 22, 2018
and since we on that... i'm the LEAST attracted to straight men, y'all really adorable sometimes tho. bisexual men really are little gifts from god tho.

— Kehlani (@Kehlani) April 22, 2018
i felt gay always insisted there was still a line drawn as to which "label" of human i was attracted when i really jus be walking around thinking ERRYBODY FINE https://t.co/2zXOUY7fDf

— Kehlani (@Kehlani) April 22, 2018
if ur attracted to a man and then change your energy up when you find out he's sexually ambiguous or queer , thass gross. you bout to miss out on some fye shit.

— Kehlani (@Kehlani) April 22, 2018
let's play the "guess who's the only people tweakin and offended about my tweets"

HINT: it rhymes with "braight ben"

😭😂

— Kehlani (@Kehlani) April 22, 2018
the last i'm finna say about this is i'm nevaaaaa tryna push my agenda, sis. twitter is for personal thoughts. preference exists. opinions exists. do you booboo cuz im doin me!

— Kehlani (@Kehlani) April 22, 2018
i retracted my queer tweet because i am being corrected about the way in which i listed the gender spectrum and i'm super super sensitive to being offensive especially when i'm only trying to appreciate. point is, i love love, and that love lies in every gender there is. 🧡

— Kehlani (@Kehlani) April 23, 2018
i always want to be corrected & educated when i am wrong. if i tweet something any form of incorrect, please let me know because i have a massive responsibility by having a platform.

— Kehlani (@Kehlani) April 23, 2018