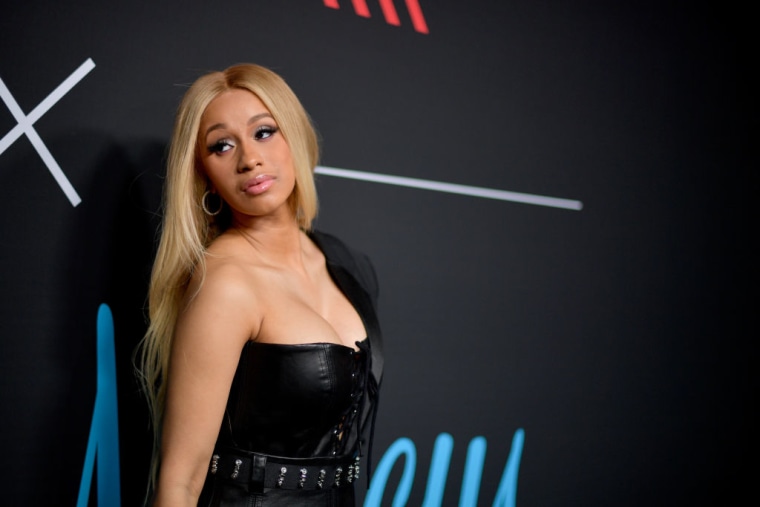 Cardi B's former manager Klenord "Shaft" Raphael is suing the rapper for $10 million, Variety reports.
Raphael is credited as a co-writer on "Bodak Yellow," Cardi's breakout hit, and claimed to have "played an integral role in developing her music career and public image" in a statement provided to Variety by a representative. It reads: "While he is proud of their successful collaborations as she evolved from Instagram influencer to music megastar, Shaft is disappointed by her actions to freeze him out of her career, which are detailed in the complaint." Raphael claims he was defamed by Cardi when she allegedly told people, including her fiancee Offset, that Raphael had been stealing from her.
Cardi's publicist/stylist Patientce Foster, and Kevin "Coach K" Lee and Pierre "Pee" Thomas of Quality Control are also named in the suit. Cardi parted ways with Raphael last month and is now represented by Quality Control's management wing Solid Foundation.
A representative for Cardi B was not immediately available for comment.