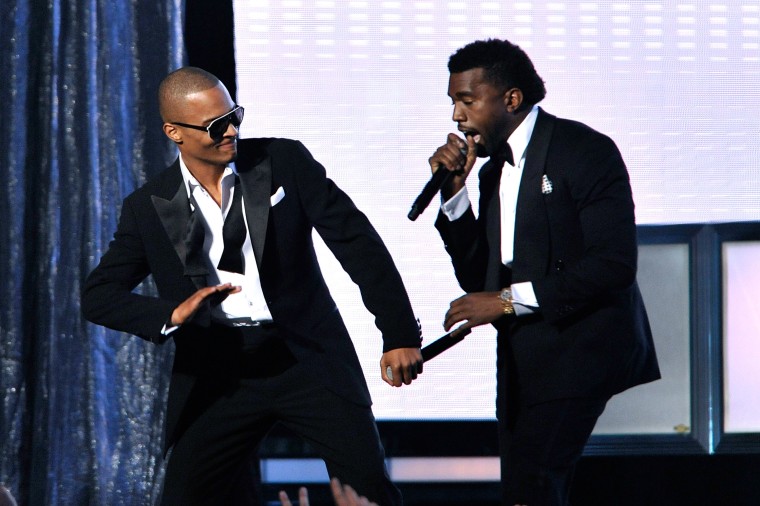 After Kanye seemingly trolled the universe last night with the wonky "Lift Yourself," which released via his website yesterday, he dropped a more serious song later in the evening featuring T.I. The tune, which is titled "Ye vs the People," comes in the form of a political back and forth between Yeezy and Tip.
"Bruh, I never ever stopped fighting for the people, actually wearing the hat is showing people that we're equal," Kanye raps before T.I. rebuts with, "You gotta see the vantage point of the people, what makes you feel equal makes them feel evil."
The track may have stemmed from a recent meet up between 'Ye and T.I., the Atlanta rapper explained via Instagram stories that he had a conversation with Kanye and refused to give up on him.
Peep the track below.