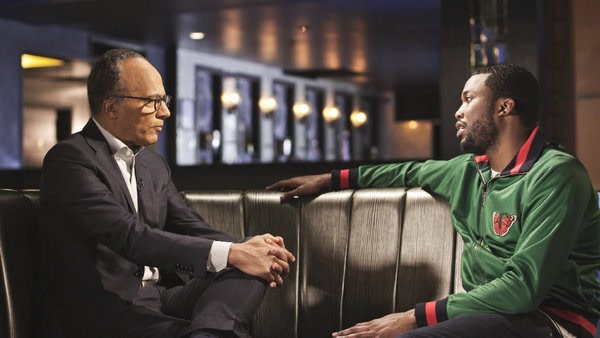 Meek Mill was the focus of the May 7 episode of NBC news show Dateline. The rapper was interviewed by host Lester Holt and spoke to him about his recent release from prison, where he had served time for probation violation.
The Philly rapper, who has been on probation on drug and weapons charges since 2007, is currently out on bail after spending just over five months in prison. He told Holt that his case is a symptom of a wider problem in the justice system. "I had eight years of probation that turned to 16 years of probation," he said. "Something is not working."
The Dateline episode also featured interviews with with Meek's family and with Michael Rubin, the Philadelphia 76ers co-owner who collected Meek from prison and flew him to a playoff game in a helicopter on his first day out.
Last week it was announced that Meek Mill is developing a six-episode docuseries on his experiences with probation and the criminal justice system.
Find a clip below and watch the full Dateline special at NBC.