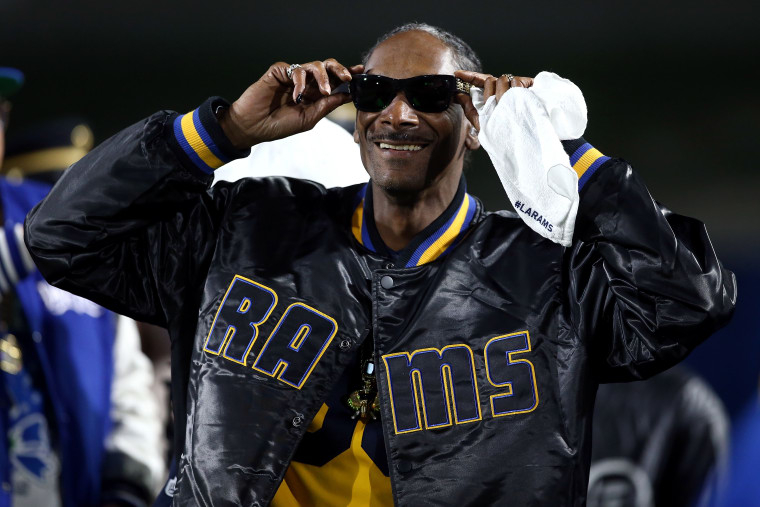 Snoop Dogg was a guest on the Breakfast Club on Friday, where he talked about, among other things, Kanye West's recent public endorsement of Donald Trump and the alt-right, including Turning Point's Candace Owens, who joined him on TMZ when he claimed slavery in America "sounds like a choice." A few weeks after posting an Instagram of a photoshopped version of Kanye West in which he appeared "all white," Snoop Dogg has expanded on his thoughts of West's shift.
"I hate to be black and white," Snoop told the Breakfast Club. "There's no black women in his life. Let's just keep that 100. I got aunties that'll put up with those big ol' church hats on, 'n---a what's happening? What you on?'"
He also talked about the loss of West's mother, Donda, which West has been publicly deeply affected by.
"That's when I started to think that, how she was instrumental in his life," he said. "Remember the music that he was making when she was here, and the spirit that he had? That's gone now, if you never lost your mother, you don't understand that feeling."
Watch the full interview below.