Grimes calls Elon Musk anti-union stories "fake news"
The Tesla founder has faced numerous reports and accusations of anti-worker policies.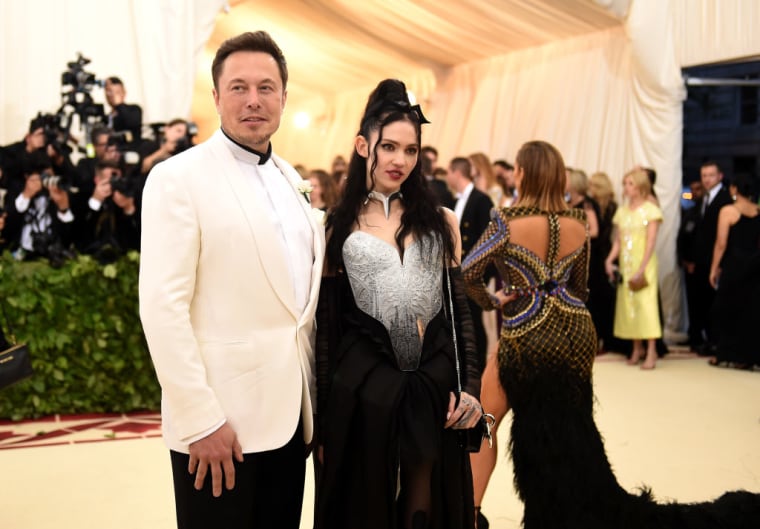 Grimes took to Twitter on Monday to defend her rumored boyfriend, Tesla founder Elon Musk, from accusations of union busting.
In her since-deleted tweet, Grimes was responding to a fan who requested that she "ask Elon to let his workers unionize." She called reports of Musk's anti-union workplace "literally fake news" and claimed she had done her own extensive investigation into the controversy: "i have the receipts but since it effects [sic] others i'll wait til i ama w imminent new music b4 i answer more queries."
Elon Musk has pushed back forcefully on unionization attempts by workers at the Tesla factory in Fremont, California. In 2017, employee Jose Moran published an open letter in favor of Tesla factory employees unionizing with United Auto Workers (UAW). He claimed his fellow Tesla workers saw "excessive mandatory overtime," extensive "work-related injuries," and comparatively low pay for the auto industry. Musk denied these claims in an open letter to Tesla employees asking them not to unionize, writing that an internal investigation had exonerated Tesla. He later accused Moran of being a UAW plant in an interview with Gizmodo (UAW denied this).
In April 2017, however, Tesla workers filed a complaint against the company with the National Labor Relations Board. The complaint charges Tesla with "illegal surveillance, coercion, intimidation, and prevention of worker communications," and claims workers were reprimanded for passing out copies of Moran's open letter. The case advanced in August, with new allegations added in March, as well as an an additional complaint against Tesla's Gigafactory battery plant in Nevada. The case is set to appear before a judge on June 11.
Musk claimed in a tweet posted on May 21 that there was "Nothing stopping Tesla team at our car plant from voting union" and claimed Tesla's safety record was twice as good as when the plant was run by UAW. This message was slammed by the Twitter account for the Retail, Wholesale and Department Store Union, which claimed Musk's tweet was a threat: "FYI implying that current benefits will disappear if you organize is a common union-busting tactic."