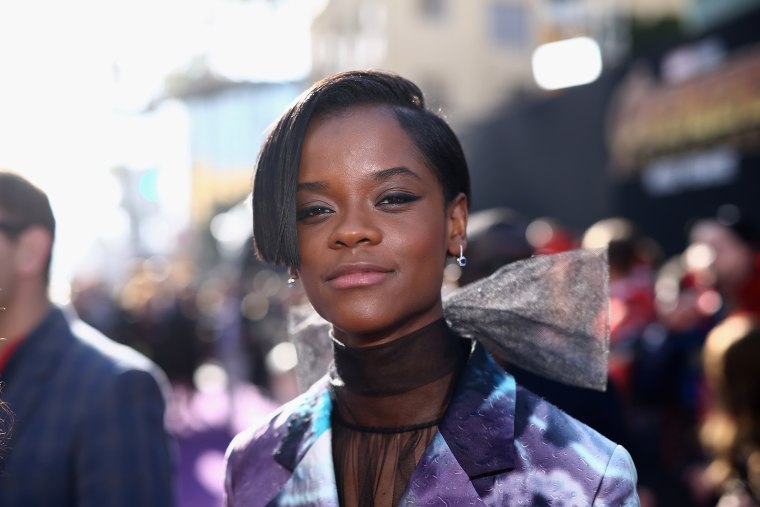 Letitia Wright was on an MCM Comic-con panel in London on Friday, where she told an audience member she'd be happy for her Black Panther character Shuri to take over Wakanda in a post-Infinity War world, noting that the princess-to-queen move would be "comic-book accurate." But, as Deadline reports, she's found a lot of joy in being, as fans pointed out after the film came out in February, a famed Disney Princess for now.
"I was like, 'what's this Disney Princess pressure? Do I have to be perfect?'," she told the crowd about her character's additional title, since Disney made the Marvel movie. "Then I realized that everyone's just so geeked about having a different kind of female character in the Marvel universe and the Disney universe. And there's going to be much, much more – I'm not the only Disney Princess to come to the surface and claim that title."
Still, it's obvious that the role's special extra meaning left an impact, both on Wright and her fans.
"I'm so honored, seriously," she continued. "I grew up on the Disney movies and grew up with the Disney Princesses and they didn't really look like me. But now, you can go buy action figures and say 'this is a Disney Princess' – right on!"