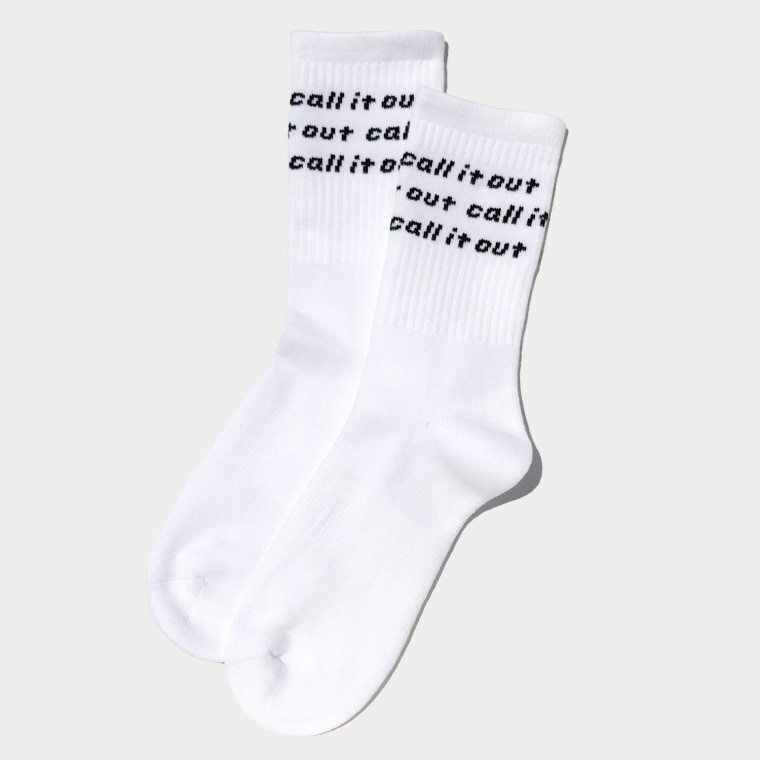 Take fashion critique and view it through the lens of a hilarious and biting Instagram caption and you've got Diet Prada. The once anonymous account that had no qualms with dragging design frauds through the mud recently revealed the identities of its creators, and now finds itself shifting into a burgeoning brand. And like all good viral entities, it has a cool line of merch.
The new items hit all the merch checkpoints of t-shirts, socks, and tchotchkes, all loaded with the signature Diet Prada zing. Take their tube socks emblazoned with the phrase "Call It Out," for example. "Recommended to wear with trendy ugly white sneakers and pool slides for the ultimate summer thot lewk," write the Dieters. Along with reviving an earlier run of merch poking fun at Kim Kardashian for lifting designs from Vetements and COMME des GARÇONS, day one fans can relive the account's fight with Stefano Gabbana — and the subsequent #PleaseSaySorryToMe hashtag — as a shirt. We're down for it all.
Cop the pieces on Diet Prada's webstore to help you look the part as you call it out.