Everyone at London's Afro Republik festival is a master of sporty-fancy
No place does sporty day-to-night looks better than the UK.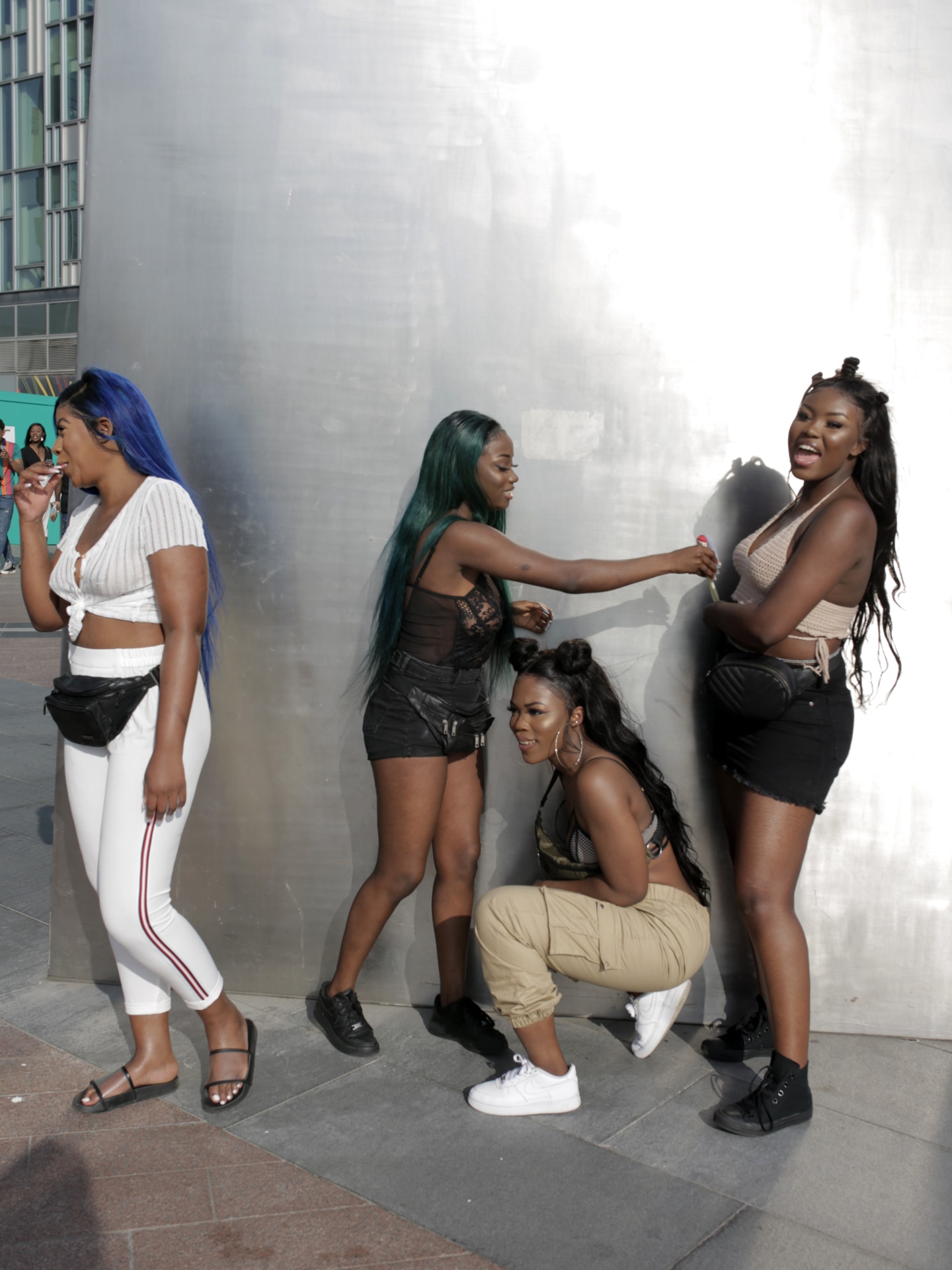 Last Saturday, the best of African pop music took London's 02 stage for Afro Republik festival. Wizkid headlined, with support from the likes of Tiwa Savage and Maleek Berry, and a few UK faves like Not3s and Yxng Bane. Even Naomi Campbell took the stage to share a few words. When is this thing coming to New York?
In celebration of the big event, fans came through looking, to put it simply, insanely beautiful. Attendees were masters of mixing and matching athletic wear like sports bras, motorsport zip tops, track pants, and sneakers with fancier pieces like lingerie, leathers, silks, and strappy heels. Also sprinkled throughout the crowd were tops and bottoms decked out in the brightest geometric prints. Most people arrived several pals deep, elevating each others's looks with each additional fly friend — an important reminder that you should always save your best looks for your best friends.